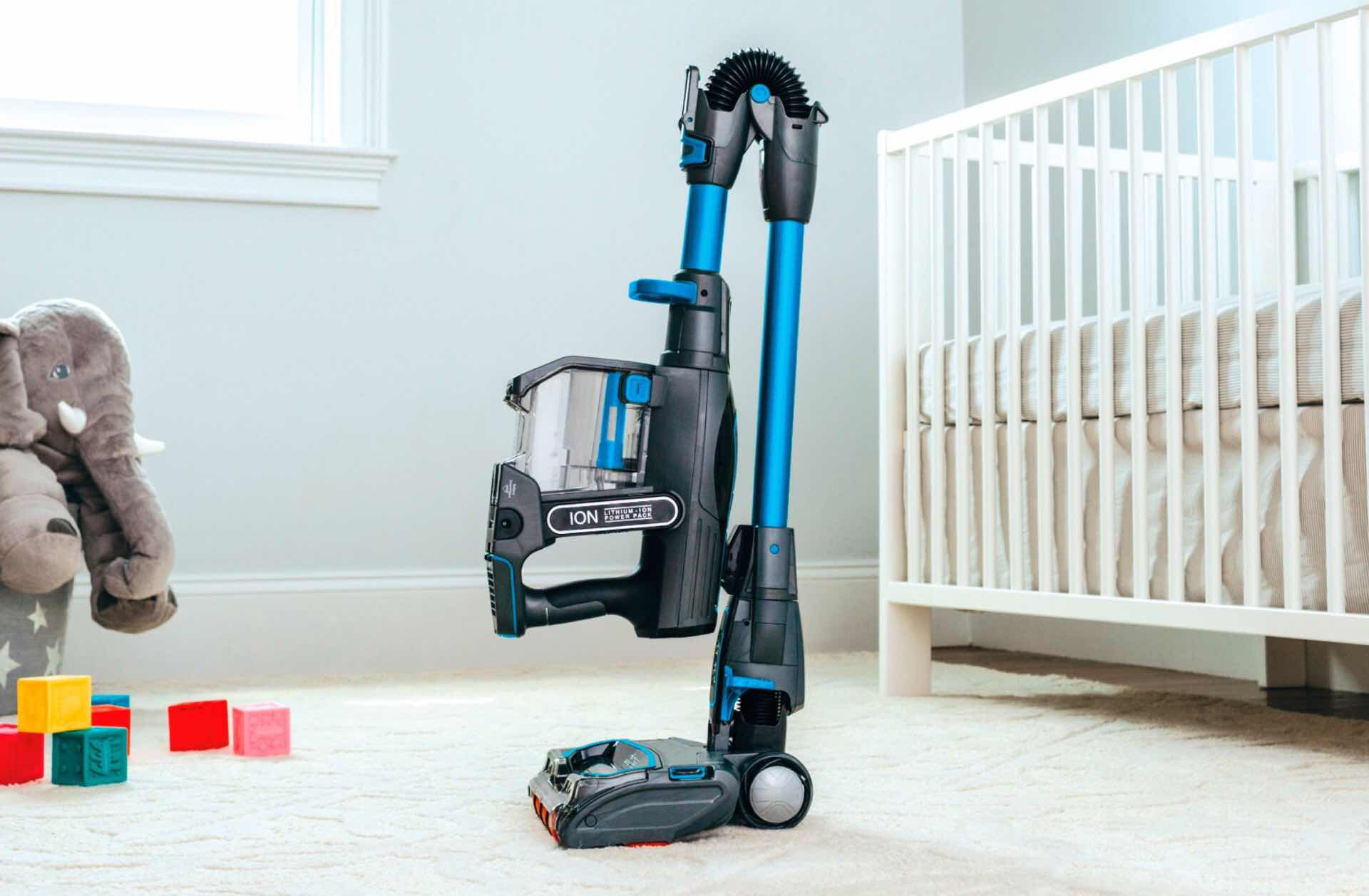 Shark IONFlex 2X DuoClean Cordless Vacuum Cleaner
Shark's IONFlex 2X DuoClean is one of those cordless vacuum cleaners that makes the job (and your life) easier in a lot of ways:
It has two brushrolls instead of one (hence the "DuoClean") that work together to pick up large debris and fine dust particles without missing anything, on just about any kind of surface.

The flexible wand (hence the "Flex") allows it to be used upgright like a normal vacuum, at a bent angle for reaching under furniture without you having to bend down yourself (pictured below), or totally folded over on itself (pictured above) for easy freestanding storage.

It comes with two interchangeable lithium-ion battery packs (hence the "2X") that allow the vacuum to be operated 100% cordlessly. While one battery is being used, the other can be sitting on the charger, so when the first dies, just swap it out and keep going.

(Unfortunately, the IF251 model available on Amazon doesn't come with a double-charging dock for charging two battery packs at once. Not a deal-breaker, but I thought you should know.)
If you wanna see how this vacuum works in a real home, here's the most oddly relaxing review of it you're likely to find:
Get the Shark IONFlex 2X DuoClean for $310 on Amazon.