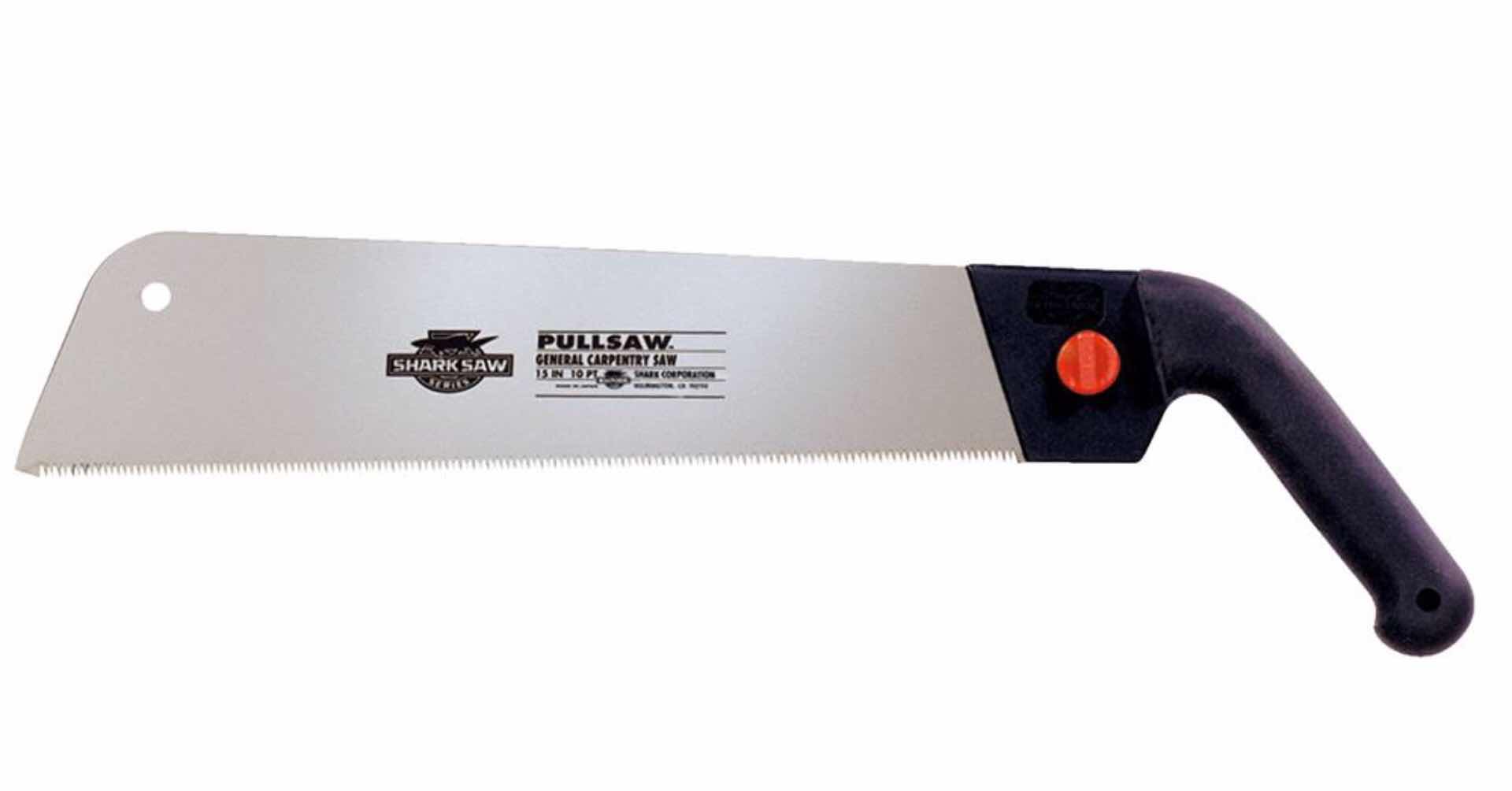 The Shark 15″ Carpentry Saw
To say that this pull-stroke-cutting saw works quickly is a gross understatement. None of our testers, with their combined 36 years of carpentry experience, had ever seen a saw cut like the Shark.



—Doug Mahoney, Wirecutter
If you're going to be cutting a lot of lumber for your next home improvement project, you don't want some flimsy handsaw that cuts poorly and takes more time to get the job done besides. You want the Shark 15″ carpentry saw, a pull-stroke saw with an aggressive tooth profile that cuts quickly and cleanly with very little effort on your part.
The fact that this Japanese-style saw cuts when you draw the blade back rather than having to push it is the key to the Shark's success. It gives you more stability while you work without wearing your arm out so quickly, creating a more accurate cut in way less time than a traditional Western push-saw.
The 15-inch Shark is $33 and is what I'd recommend for most jobs. However, if a smaller touch is what you need, they offer a 12-inch version for $24.