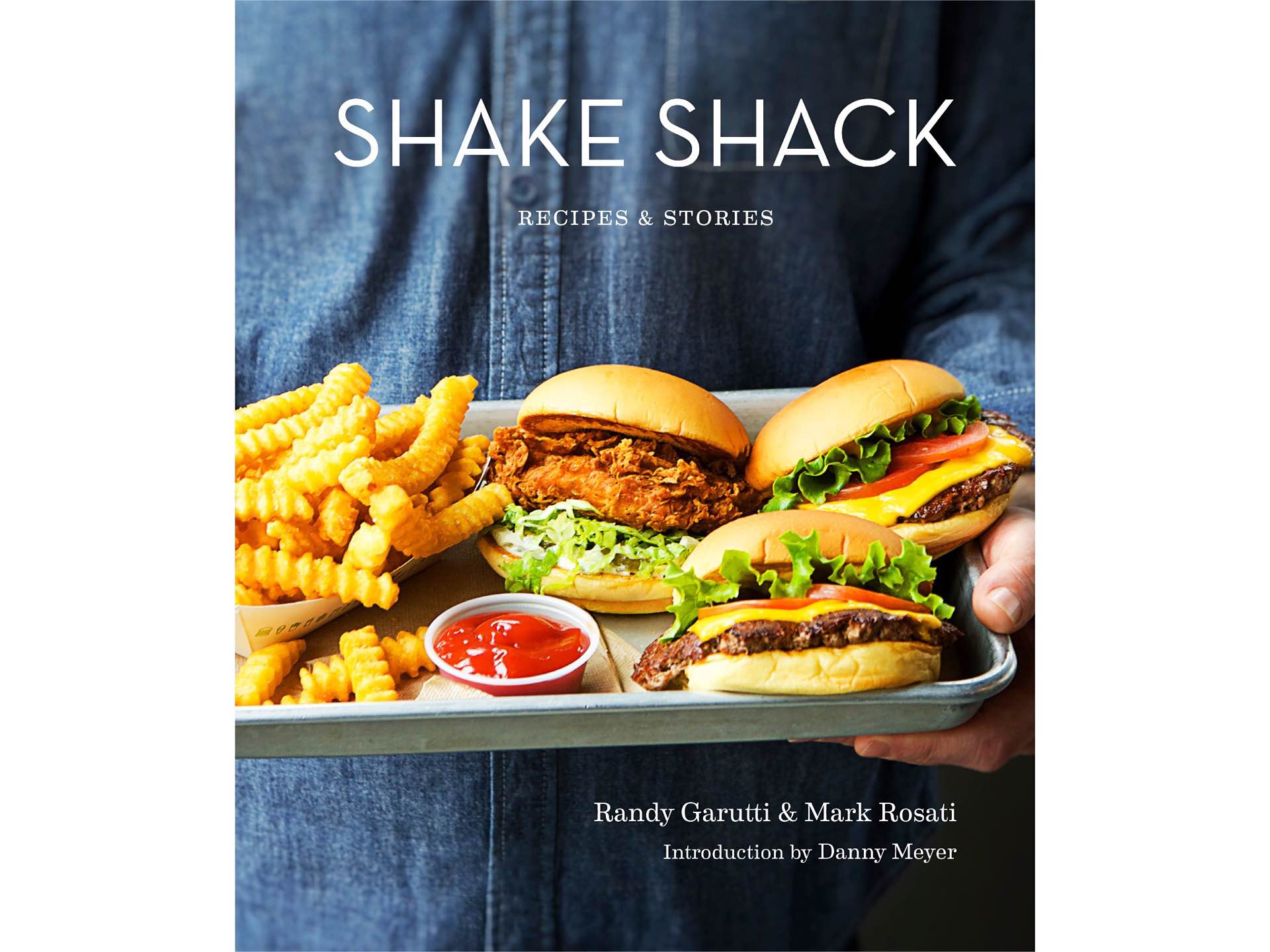 'Shake Shack: Recipes & Stories' by Randy Garutti, Mark Rosati, and Dorothy Kalins
This week the folks at Shake Shack announced the upcoming release of their first-ever cookbook, Shake Shack: Recipes & Stories, which aims to help home cooks recreate 70 of the beloved burger chain's signature recipes. It also features fun facts and stories about the company, along with a bunch of pro tips and 200 mouthwatering photos.
Daniela Galarza of Eater got a glimpse of the cookbook and interviewed the people who made it:
[Shake Shack culinary director Mark Rosati] shares almost all of the company's recipes, though unfortunately he isn't giving away any real secrets here. The processes have been adapted for the home cook, and [CEO Randy Garutti] told Eater that only "six people" in the world know the real recipe for Shake Shack's signature sauce.

The recipe in the book for Shack sauce is a mixture of Hellman's, Dijon, Heinz, pickle juice, salt, and pepper. "We make our own from scratch," Garutti says, but when he and Rosati first started testing recipes for the book they came to the conclusion that these weren't recipes "most people would want to make at home," because they were labor-intensive, "messy," and time-consuming.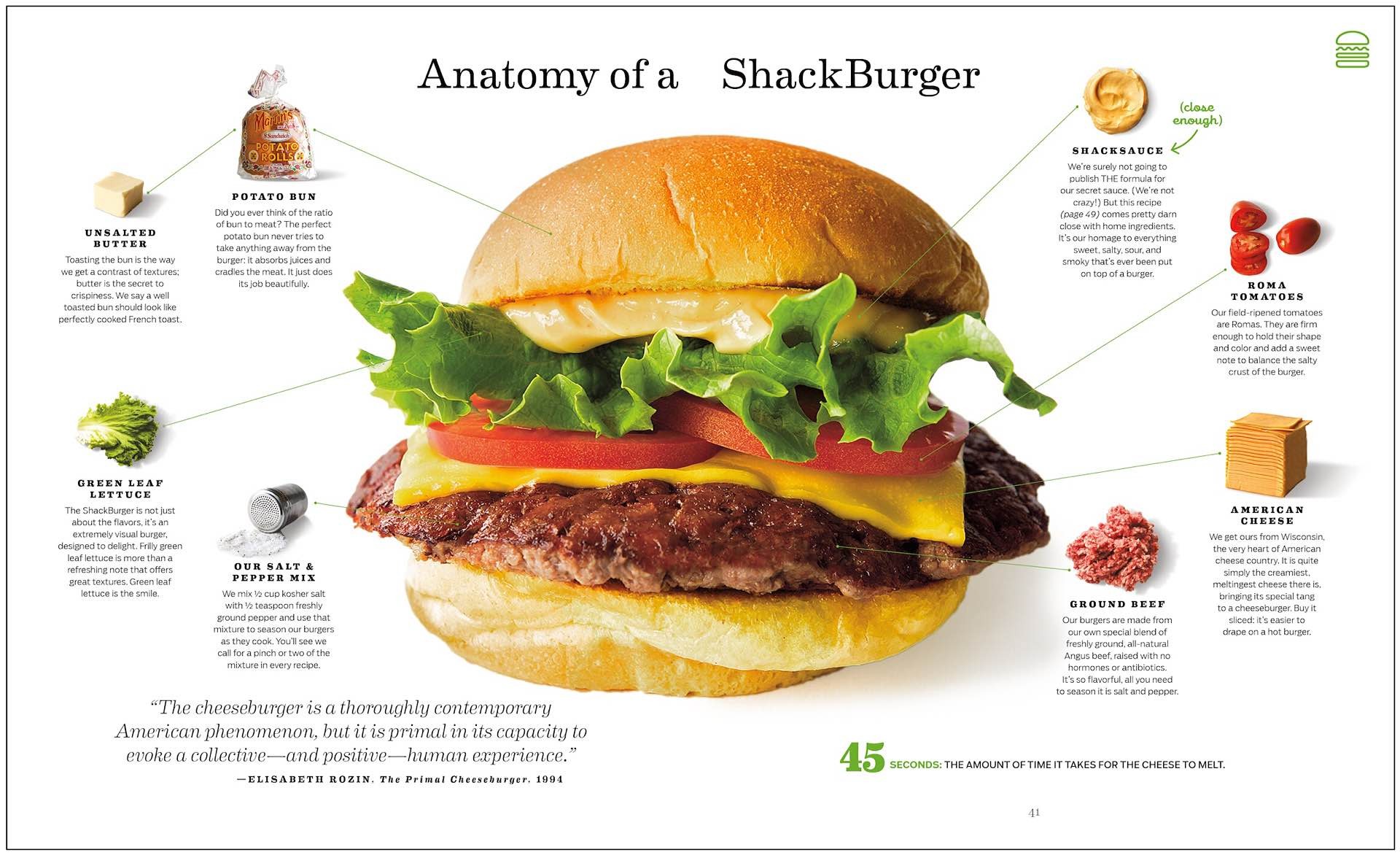 The book releases in just a few days (May 16th, 2017) but you can go ahead and pre-order it in these formats: