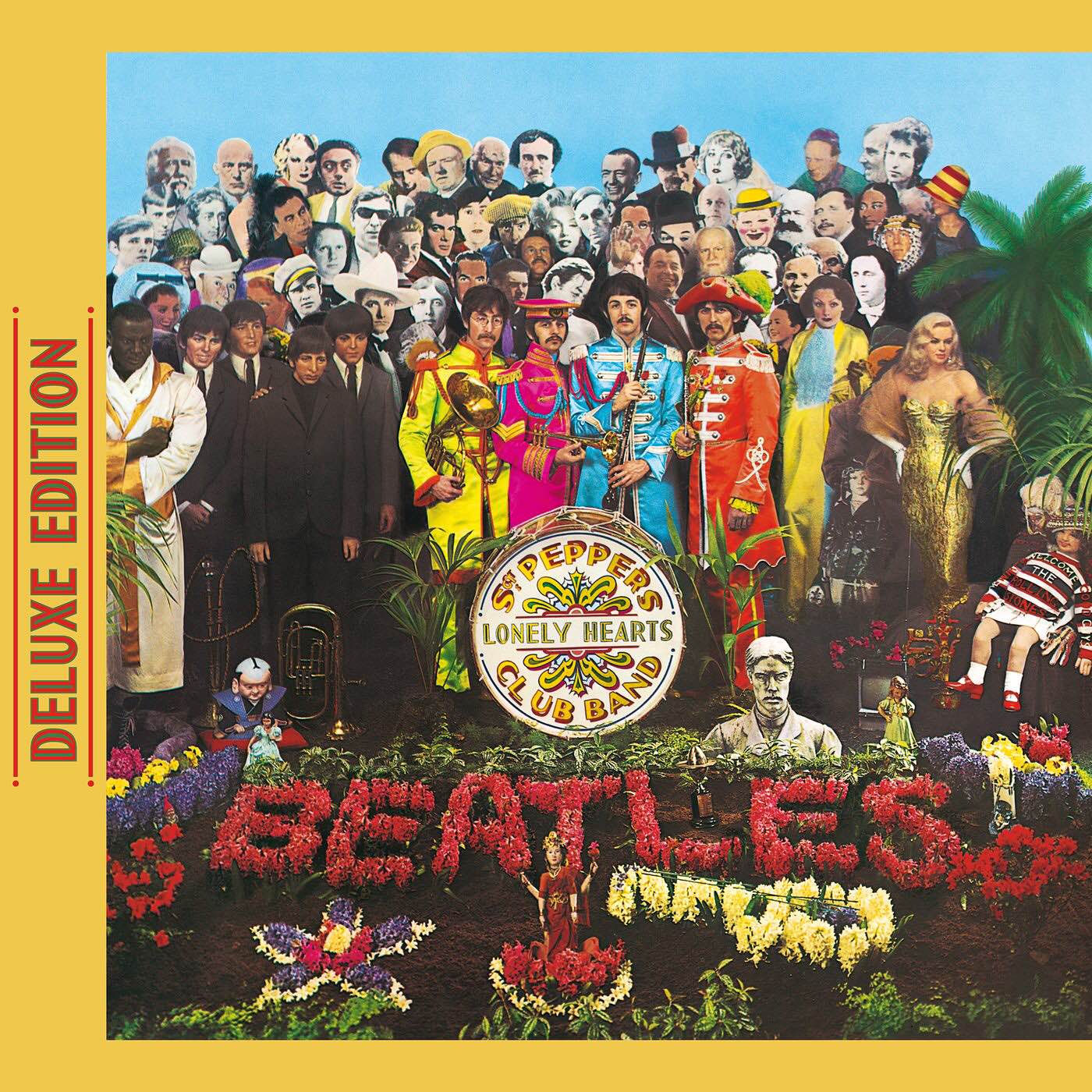 "Sgt. Pepper's Lonely Hearts Club Band (Deluxe Edition)" by The Beatles
To celebrate the 50th anniversay of The Beatles' Sgt. Pepper's Lonely Hearts Club Band, Giles Martin — son of George Martin, who originally produced and mixed the album — dug into the Abbey Road archives and found the original four-track recordings (along with his father's meticulous notes) to remaster a new stereo version of the album. And boy, is it good.
Using a blend of vintage and modern technology, all 13 core tracks of Sgt. Pepper's have been remixed directly off those studio tapes, unlike previous remasters that relied on copies of the audio. The result is like a whole new album — everything is so much more crystal clear and punchy, particularly Ringo's drums. I've been listening to the remasters and originals side-by-side, and the difference is incredible. I'm hearing details in the remasters that I've never even noticed before. As far as I'm concerned, this is the version of the album to own.
Mikal Gilmore of Rolling Stone describes the experience far better than I can:
Indeed, everything here is more vibrant and forceful; it's for the ears of today. Ringo's three-beat drum salvo that launches the chorus in "Lucy in the Sky" now gives new gravity to the song's hallucinogenic imagery and chimerical whirl; "Getting Better" has an aggression that belies the song's title claim, making clearer the idea that this is a song about a f****d-up man contending to overcome himself and confessing his flaws and confusion; "Good Morning Good Morning"'s horns and relentless rhythms propel the distress implicit in John Lennon's vocal […] and "A Day in the Life" acquires even more frighteningly palpable depth. The song has always stood outside of Sgt. Pepper's phantasmagoria. It was a vision of dreams, death, chaos, revelation, and it held and scared us as it faded into a final oceanic piano chord, reverberating around a room of keyboards. That moment now holds and scares even more; its finality sounds boundless.
You can get the remastered album in various editions:
…or if you want the absolute maximum experience from this treasure trove of a release, you should spring for the six-disc "Super Deluxe" edition for $150, which features:
Four CDs with dozens of extra tracks of previously unreleased outtakes and alternate versions of songs (including several takes of "Strawberry Fields Forever")
A Blu-ray and DVD featuring the fully restored 1992 documentary, The Making of Sgt. Pepper, plus in-studio footage, interviews with most of the band, and more.
A 144-page hardcover book full of details about each song and how they were recorded, in-depth essays about the album, recording session photos, handwritten lyrics, and more.