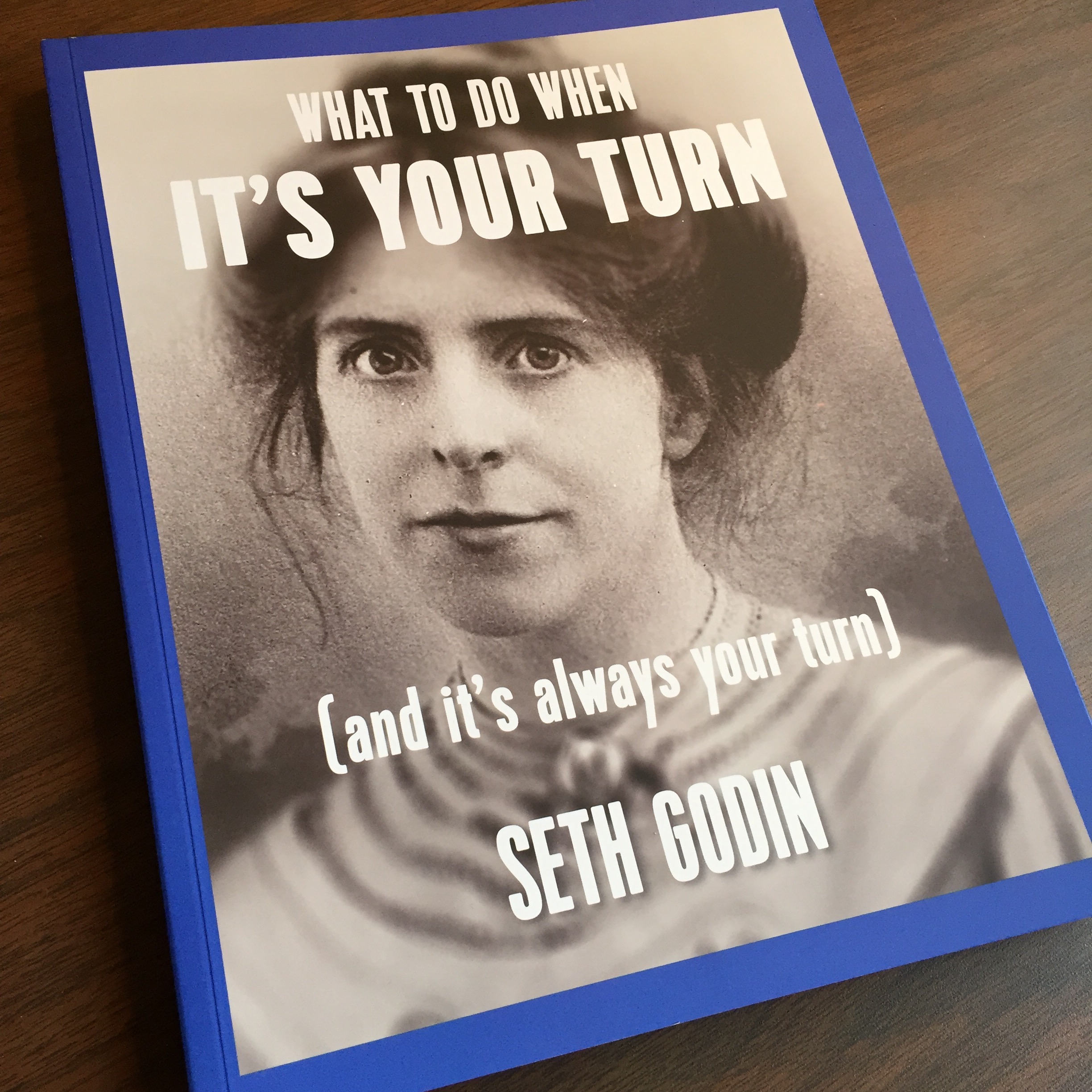 'What to Do When It's Your Turn' Book Giveaway
Do you like giveaways? Of course you do. We are giving away a few copies of Seth Godin's latest book. What To Do When It's Your Turn is an urgent call to do the work we're hiding from. How do you connect to communities? How do you do the things that are uncomfortable?
The book is fairly unique with it's layout. It feels more like a high-end magazine than a traditional book. He's also aiming to disrupt the traditional distribution model. Instead of the book moving from the author to the publisher to the reader, he's wanting to build a horizontal distribution system. The idea is that you can buy a few copies bundled together and give away some to friends (which is exactly what we've done).
We've got a handful copies to give away: some will go to our Twitter followers and some to our newsletter subscribers.