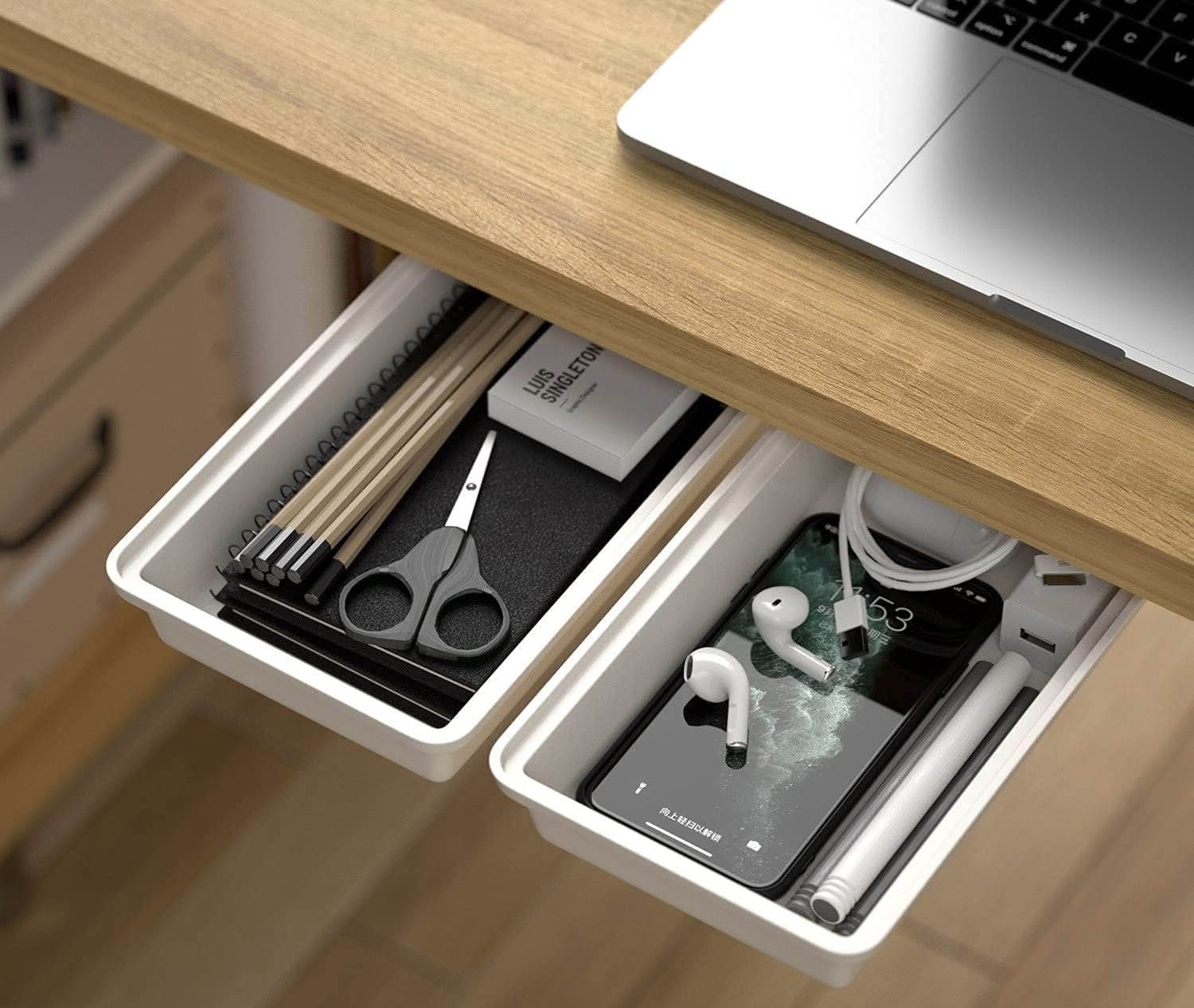 Self-Adhesive Under-Desk Drawers
Photo above taken from this product listing.
---
Normally I'd link to one specific product listing, but today I'm going to talk about an entire category of item: the self-adhesive storage drawer. We all have places in our homes and offices where it feels like an extra bit of organizational storage could go — whether it's beneath a desk or shelf, inside a cabinet, or wherever else — and that's exactly where this type of drawer comes in handy.
Most of them are essentially plastic trays that slide in and out of a flat-topped shell, which itself uses adhesive strips to stick in place beneath another surface. Depending on the size you buy, they can be used to hold a few small office supplies or stationery tools, a bunch of printer paper, some books and craft supplies, your makeup stuff, your larger office supplies…the list goes on.
There's no such thing as too much organization, so browse the various listings and pick out anything and everything that will suit your needs and space!