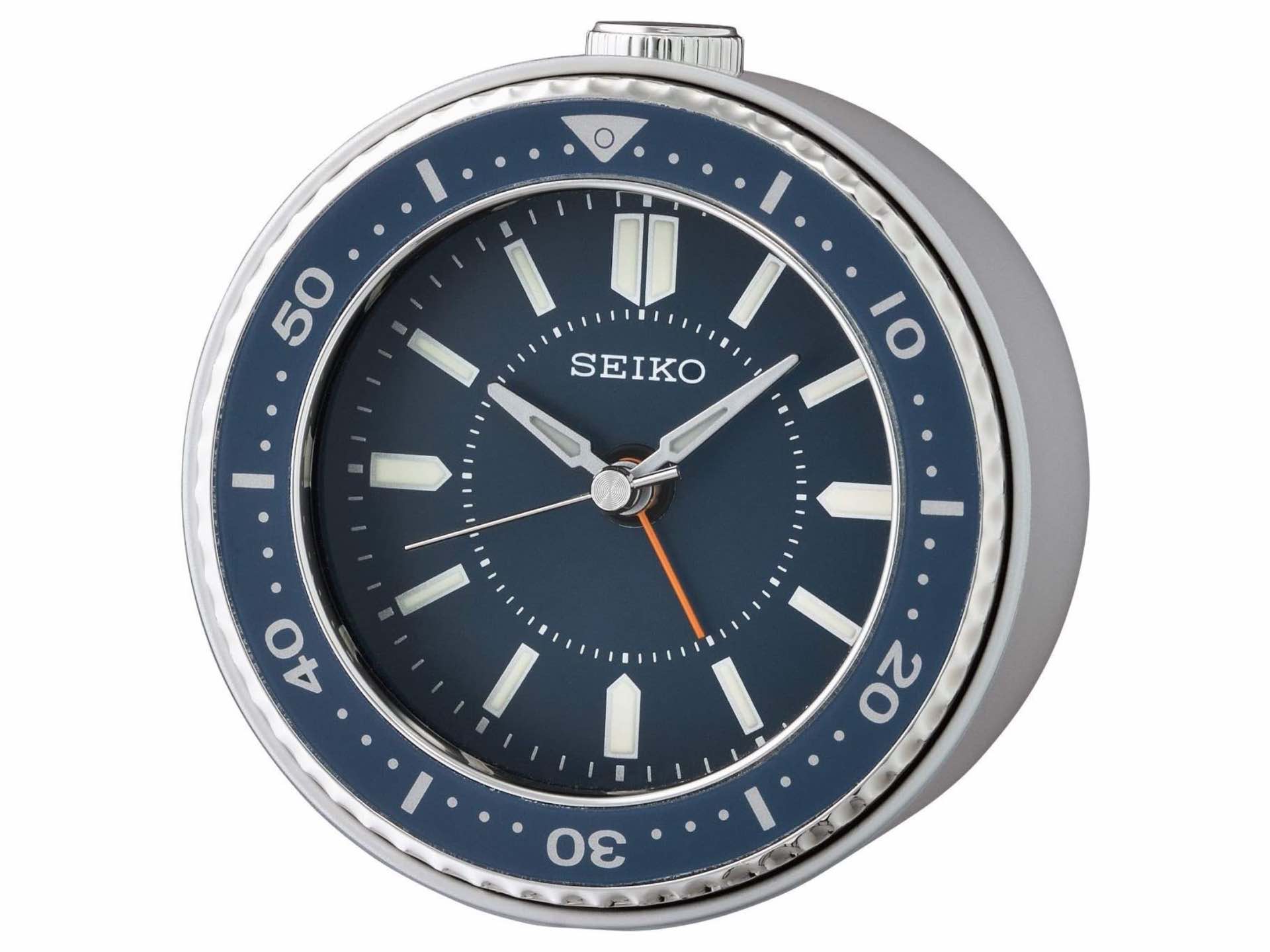 Seiko "Mai" Bedroom Alarm Clock
Inspired by the general aesthetic of the company's dive watches, the "Mai" alarm clock by Seiko is a cool little collector's item that looks great on any nightstand and performs its function well.
If you're a watch nerd of any level, there are little things about this clock that will speak to you, like the silent sweeping second hand (no annoying ticks!), the Seiko quartz movement that powers the thing, and the decent amount of lume on the hands and indices so you can read it in the middle of the night, which is backed up by an additional green backlight function (activated by pressing the 'crown' button on top) for those of us with particularly bad eyesight.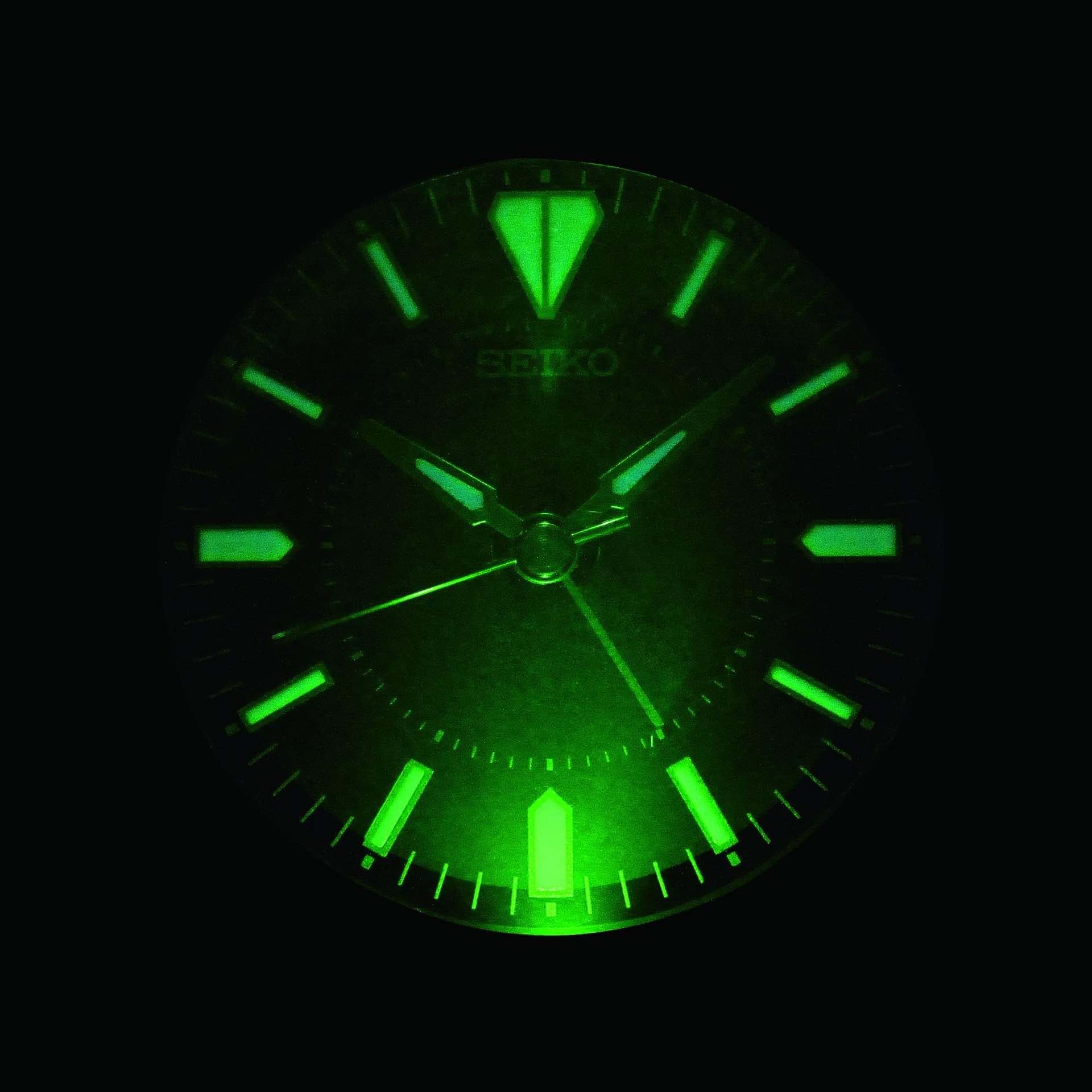 That same top button acts as your alarm snooze, and when the alarm is beeping, the face LED flashes to ensure you actually wake up, you sleepy gus.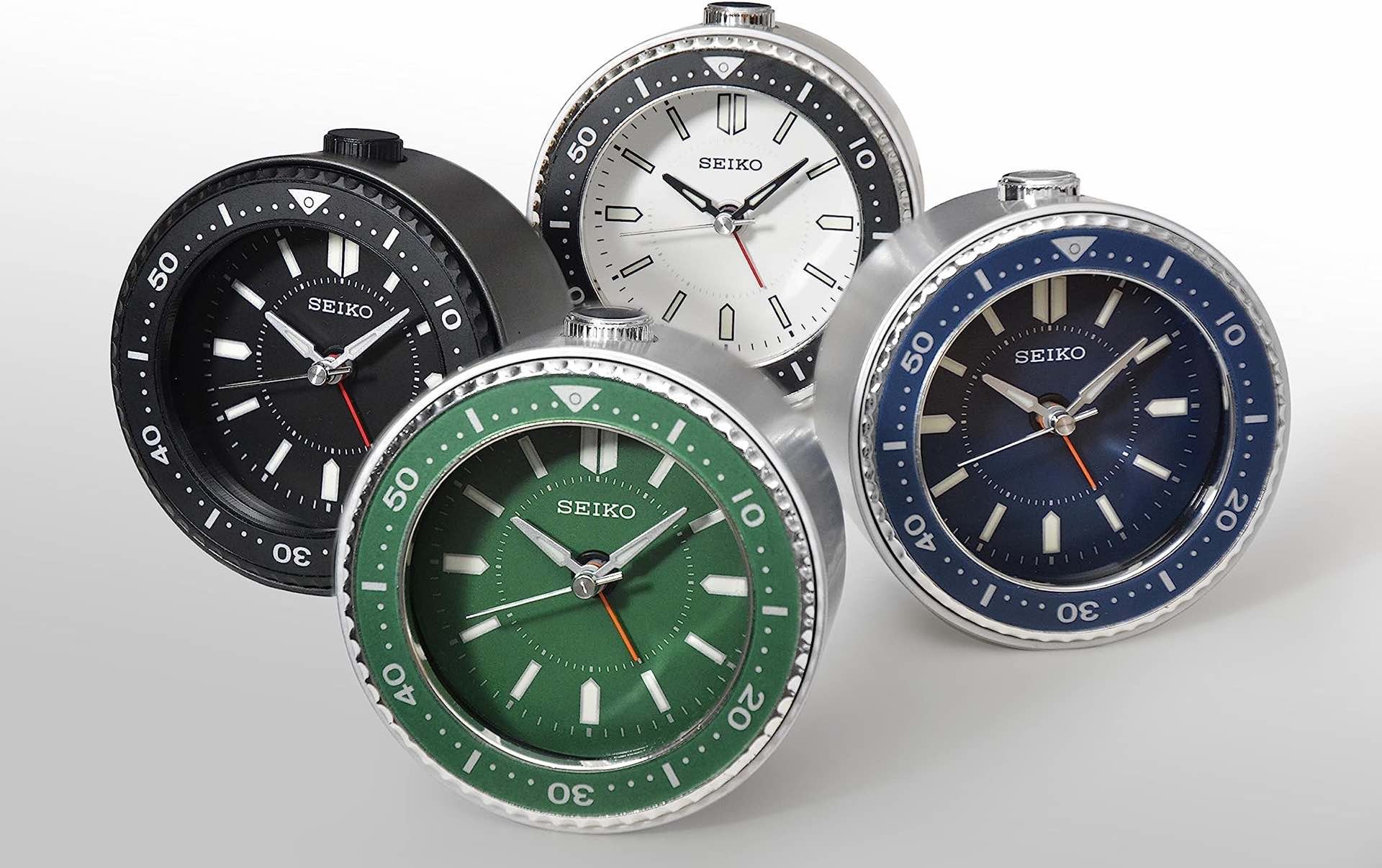 Get this clock in a variety of colors for around $39–$41 on Amazon.