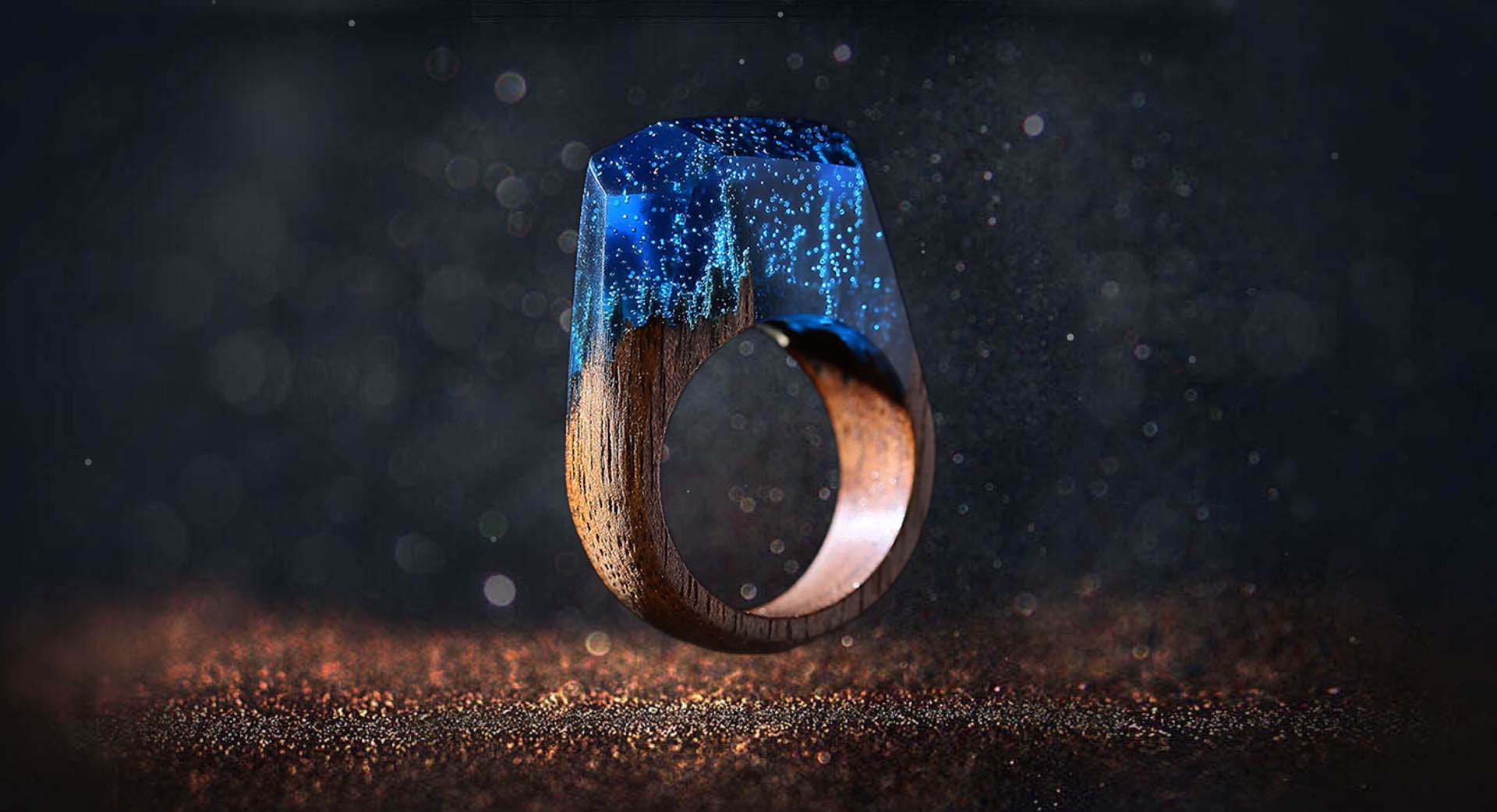 "Secret Wood" Rings
Over the past several months, word of a Canadian jeweler called Secret Wood has been echoing across the web, and for good reason. What they do is create handmade wooden rings featuring beautiful, miniature landscapes encapsulated in angular resin. It's easier to see in pictures than describe, so here are just a few examples:
Pretty cool, right? They've got a variety of rings to choose from (ranging anywhere from $90–$180), and since they're made by hand, each one is unique to you. These make incredible gifts, whether they're actually going to be worn as a ring, put on a chain as a pendant, or simply placed somewhere as decoration.
Just know that you'll be waiting a while after ordering a ring before actually receiving it; it takes 5 to 6 weeks for each one to be made, plus however long it takes to ship to you.
---
Side note: If you love the idea of these rings but 1) you aren't about to drop the money on one, and 2) you consider yourself the crafty type, go watch woodworker Peter Brown's video tutorial on how to make a similar ring of your own. The walkthrough also comes in Imgur album form.