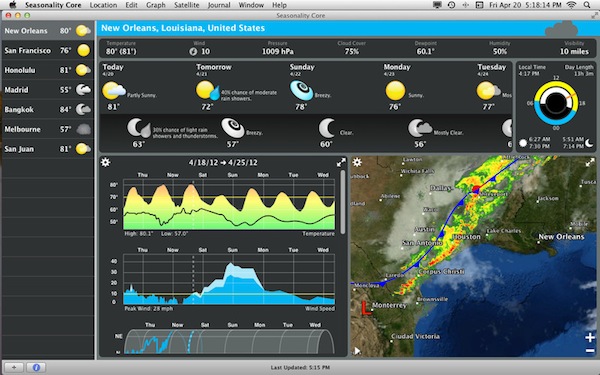 Seasonality Core
If a full-blown weather station isn't your cup of tea, this app might be.
Seasonality is a complete weather center for the Mac. The app ships with 34,000 built-in locations in more than 200 countries, with the ability to add custom locations beyond that. Seasonality gives you a 7 day forecast, graphs of past weather conditions, a custom satellite/radar image, and much more.
In short, Seasonality Core is the mother of all Mac weather apps. Check it out on the Mac App Store.
Thanks Ben!