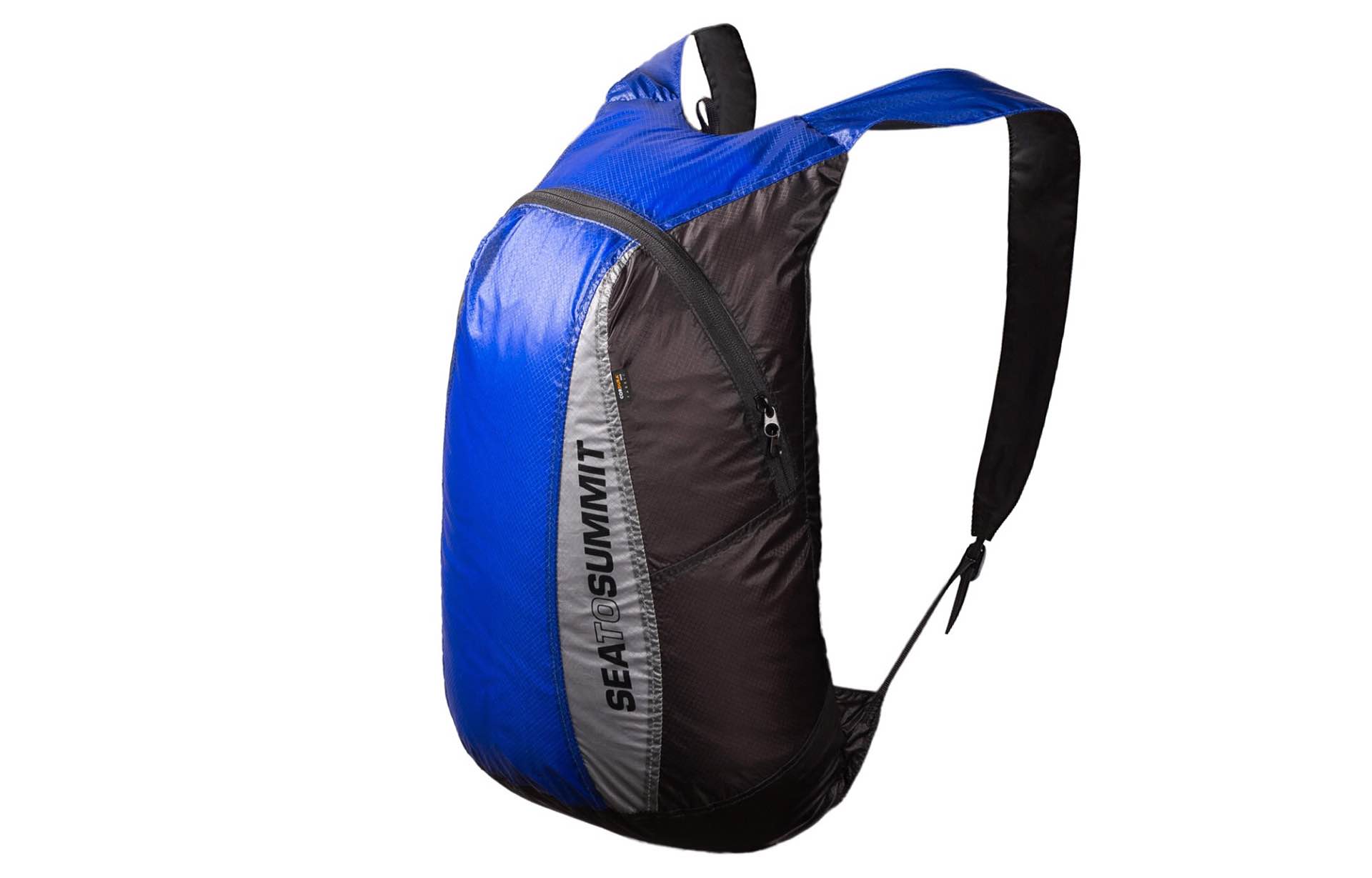 Sea to Summit Ultra-Sil Day Pack
If you're the type who often goes on one- or two-day trips and/or enjoys taking the occasional short hike, you probably don't need the fanciest bag in the world to get the job done. Sea to Summit's Ultra-Sil Day Pack fits the bill in most cases.
Thanks to its thin Cordura nylon construction, this backpack is both lightweight and ultra-durable. It can carry a generous amount of gear without too much strain, and when you're done with it, the whole thing packs down into a tiny, attached stuff sack that can easily fit into a pocket, purse, or luggage. It's not just for traveling and hiking either; use it at the beach, the gym, while grocery shopping, whatever. It comes in handy for so many things, and you'll barely even notice it's there until you need it.
Get it in one of four colors — blue, gold, green, or red — for $33 on Amazon.