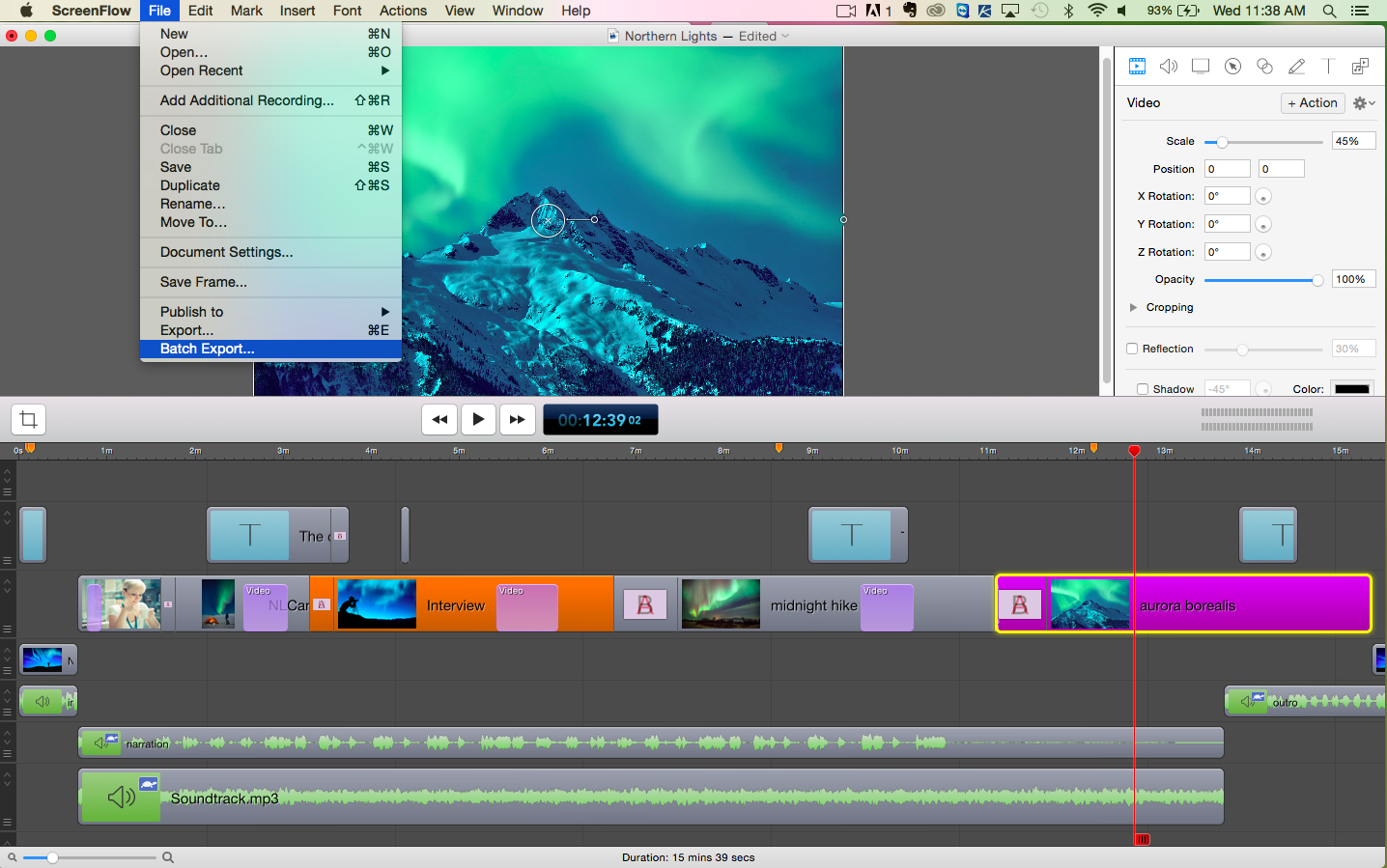 ScreenFlow 5
ScreenFlow for the Mac is one of the best screencasting tools around. With ScreenFlow 5, Telestream has delivered some great new features. My favorite one is the built in iPhone or iPad screen recording (lighting connections with iOS 8 and Yosemite only). While QuickTime can do this, having it built right into ScreenFlow greatly simplifies my workflow.
Some of the other new features are (there are a ton more):
Batch exporting
Ability to add markers while recording
Clip based markers
"Touch" callouts  that mimic finger gestures
It's available on the Mac App Store or from the Telestream Store. If you are upgrading from ScreenFlow 4 (non-App Store version), you can get special upgrade pricing by purchasing within the app. If you have the App Store version, check out this article for upgrade information. As of this moment, the special App Store upgrade pricing ($34.99) is still available, but it won't last long.