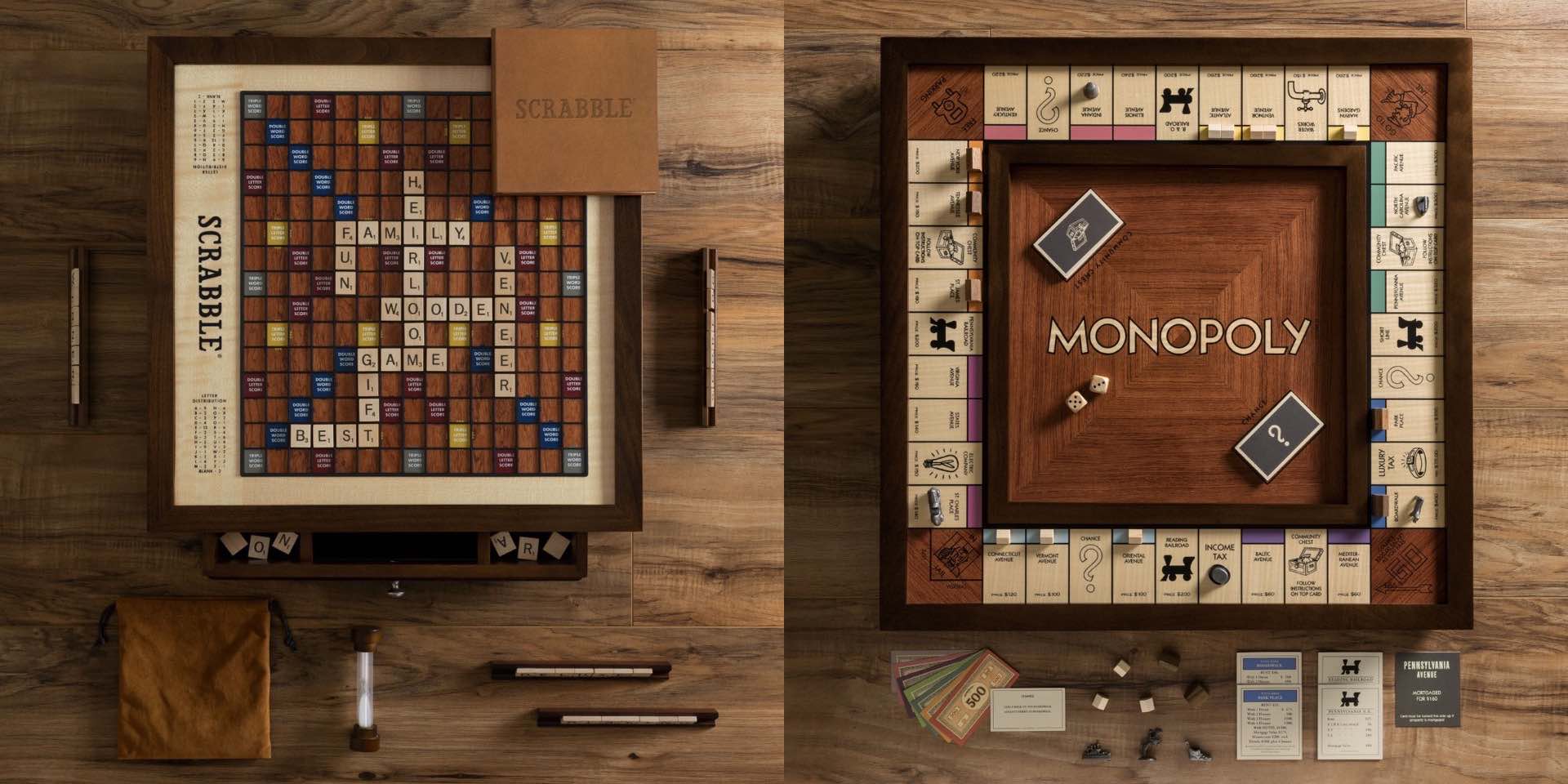 Scrabble and Monopoly "Heirloom Edition" by WS Game Company
Designed for those who enjoy the finer things in life, WS Game Company's "Heirloom Editions" of Scrabble and Monopoly are both crafted from solid walnut wood and feature their own integrated storage drawers to keep game pieces and other accessories contained nicely between sessions.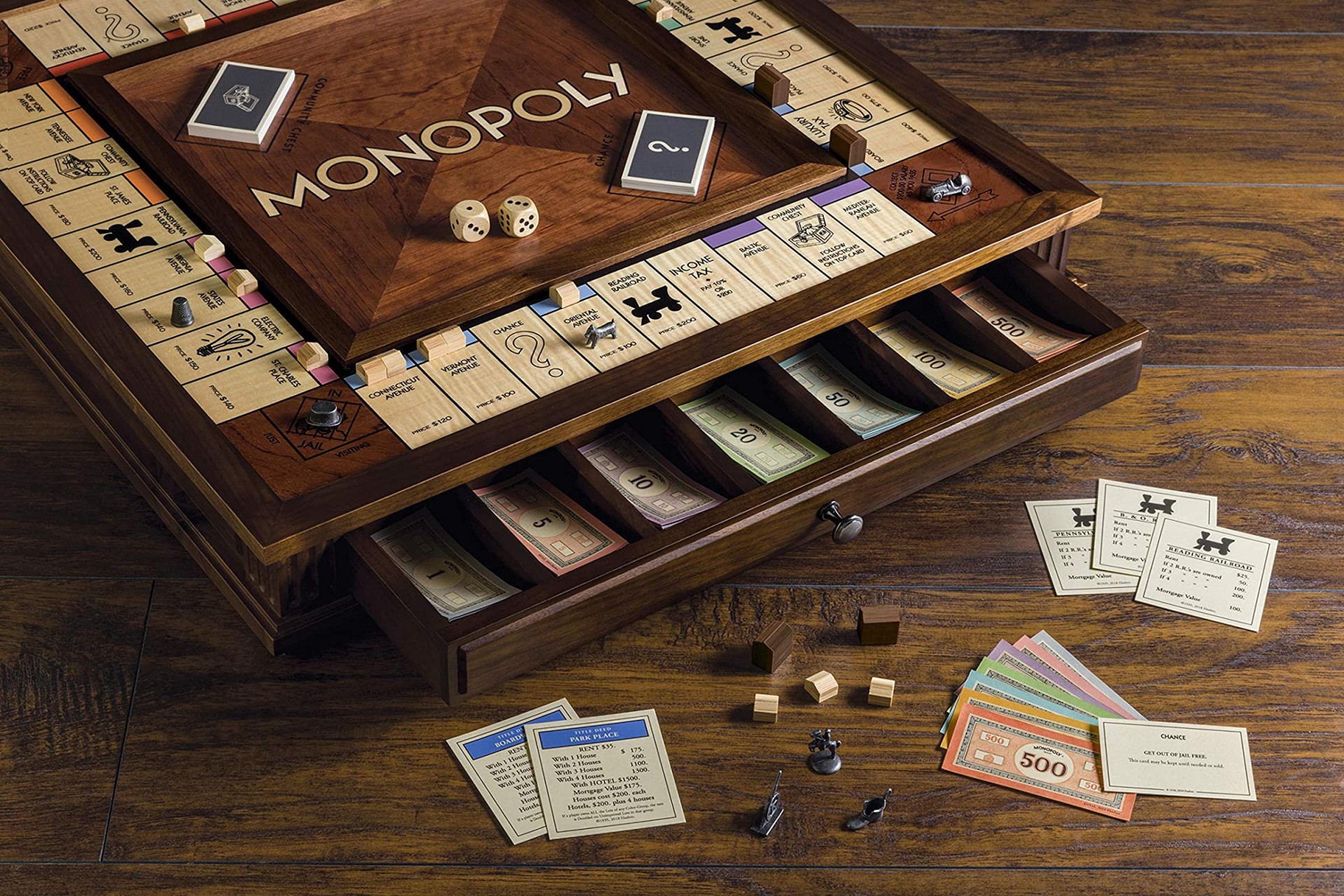 In addition to being handsome showpieces when they're not being used, both game editions bring unique touches to the table (heh):
The top of the Scrabble cabinet is actually a rotating turntable that allows players on all sides a comfortable view of the words currently on board.
Meanwhile, the Monopoly set comes with custom-designed Chance, Community Chest, and Title Deed cards, as well as custom-designed money slips.
Each set includes solid wood and/or die-cast metal game pieces, which adds to the overall sense of quality you feel when playing either game.
As of this writing (March 16th, 2022) these games are both going for $350 each on Amazon, which is $50 less than what you'd pay on the official site.