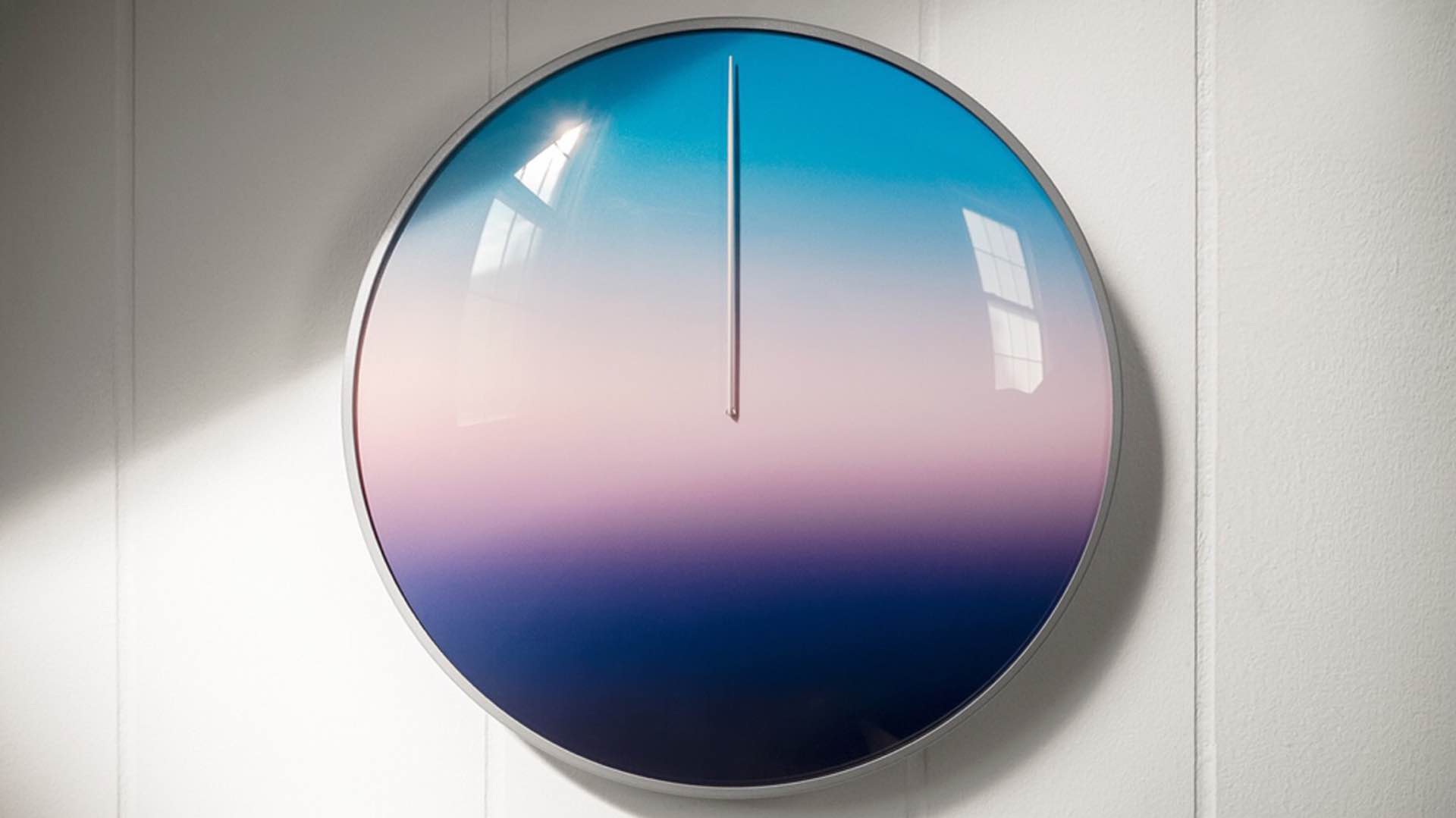 Scott Thrift's "Today" Clock [Kickstarter]
As I write this (June 28th, 2016), there are only a few days left of Scott Thrift's "Today" clock Kickstarter project. It's essentially a numberless clock that tracks your day by color gradients in the sky — dawn, noon, dusk, and midnight — like so: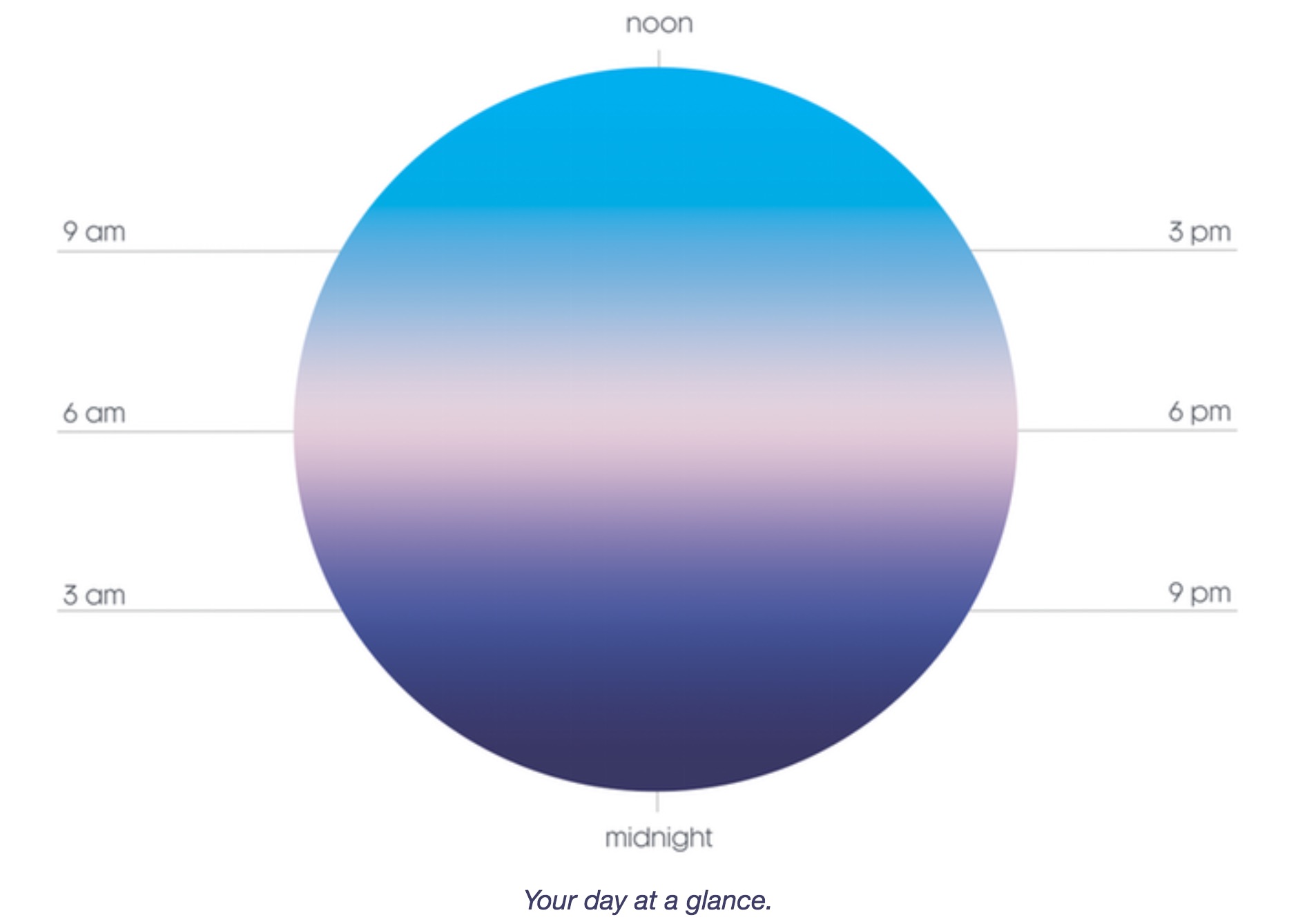 Since it operates on a 24-hour movement, the single hand smoothly moves at half the speed of a normal clock. The overall effect takes your mind off tracking individual hours and minutes, calmly stretching your sense of time and taking the edge off your perception of it.
A few versions of the Today clock are in the works, each with their own Kickstarter pledge level:
Bamboo Desk Clock: 5″ in diameter and 1.5″ deep. (Pledge $88 or more)
Bamboo Wall Clock: 11″ and 1.5″ deep. (Pledge $118 or more)
Steel and Glass Wall Clock: 11" in diameter and 2.25" deep. (Pledge $158 or more)
The project has already far surpassed its funding goal, and Scott has a history of successfully creating interesting, human-centered clocks, so backing the Today clock at this point is as good as buying one. You've got until 7pm eastern on Friday, July 1st, 2016.