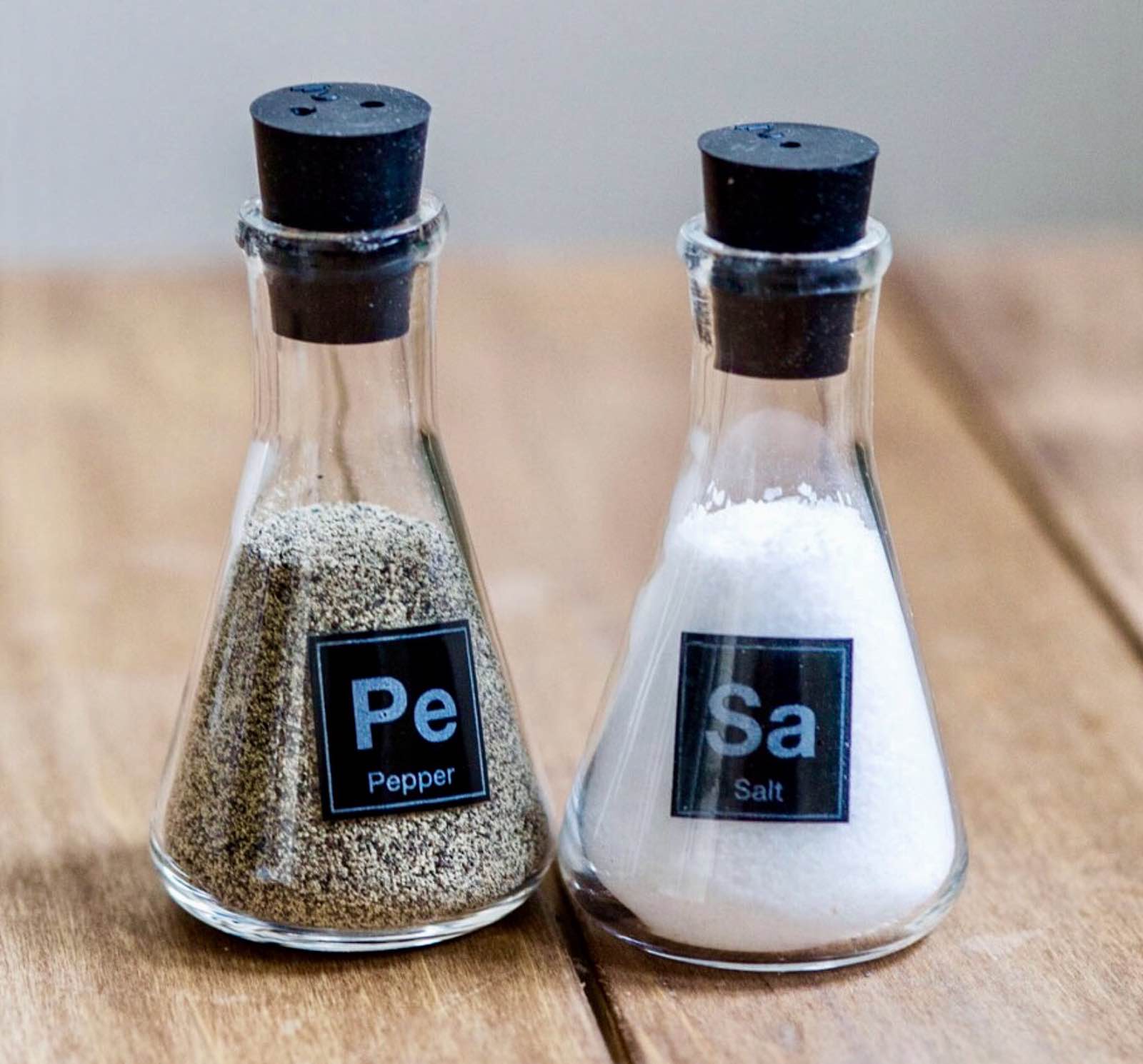 Science Flask Salt & Pepper Shakers
A kitchen is, by its very nature, something of a science lab. These "science flask" salt and pepper shakers by Wild Eye Designs make it actually look that way. Aside from their obvious flask shapes (which are 4″ tall and 2″ wide at the base), they're both marked with periodic table-style labels to tell them apart.
My only quibble is that I wish the salt shaker was marked "NaCl". Still, these make great gifts for the science lover in your life (if not yourself).
Get the shakers for $17 on Amazon. If you want to get extra nerdy, you can also pick up their science flask oil and vinegar dispensers ($20), or their 14-piece spice rack set. ($38)