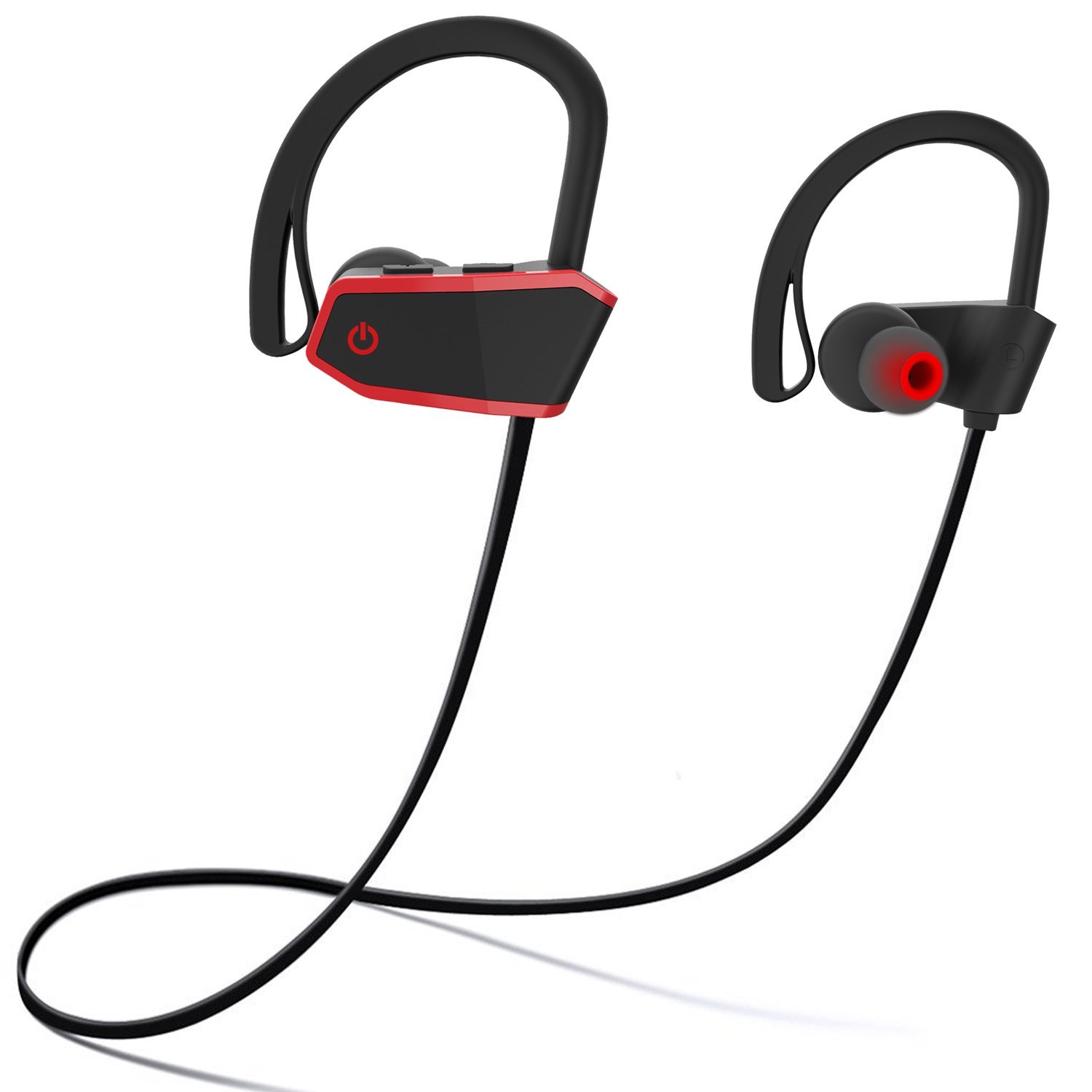 Sbode Bluetooth Headphones
If you are in the market for an inexpensive pair of Bluetooth headphones for working out, I really like the Sbode Bluetooth Headphones. Do they sound as good as the Powerbeats 3? No, but they are pretty good.
They have an eight-hour battery, are IPX7 water-proof, and including buttons change the volume. The PowerBeats had a clearer sound, but if you mainly want headphones for podcasts/audiobooks, these will work great. If you want the best Bluetooth headphones under $25, I would give these a shot.
You can buy the Sbode Bluetooth Headphones on Amazon for $21.99.