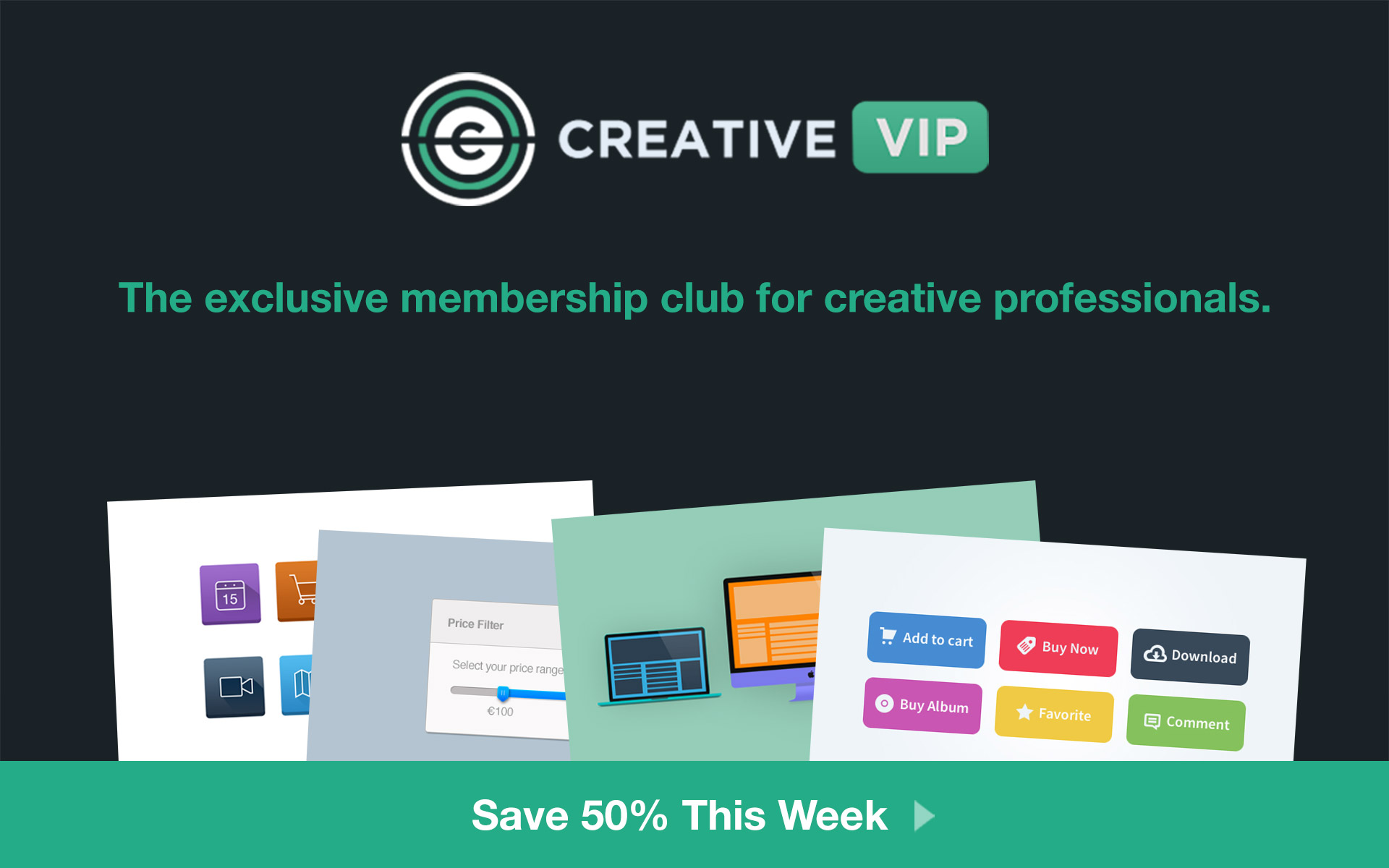 Save 50% on Creative VIP (Sponsor)
Creative VIP is the exclusive membership club for creative professionals, writers, and designers. Here's what membership includes:
Over $2,500 in discounts from world-class companies like Media Temple, Fontdeck, Virb, Creative Market, and dozens of others.
Exclusive savings on apps you'll love, like TextExpander, LaunchBar, Ember, and Backblaze.
Access to a growing library of 600+ graphics, vectors, icons and web elements.
Here's what Shawn had to say: "Creative VIP is a no-nonsense service run by classy folks. The generous discounts on the world-class apps and web services are worth the price of entry alone."
We couldn't have put it better. This week only, you can save 50% on membership, and join for under $25. We'd love to welcome you as a member, so come and take a look around!
* * *
Our thanks to Creative VIP for again sponsoring the site this week. Like they've mentioned above, a membership hooks you up with discounts on a slew of amazing apps and services — many of which I personally use (such as Media Temple, Backblaze, LaunchBar, and TextExpander).