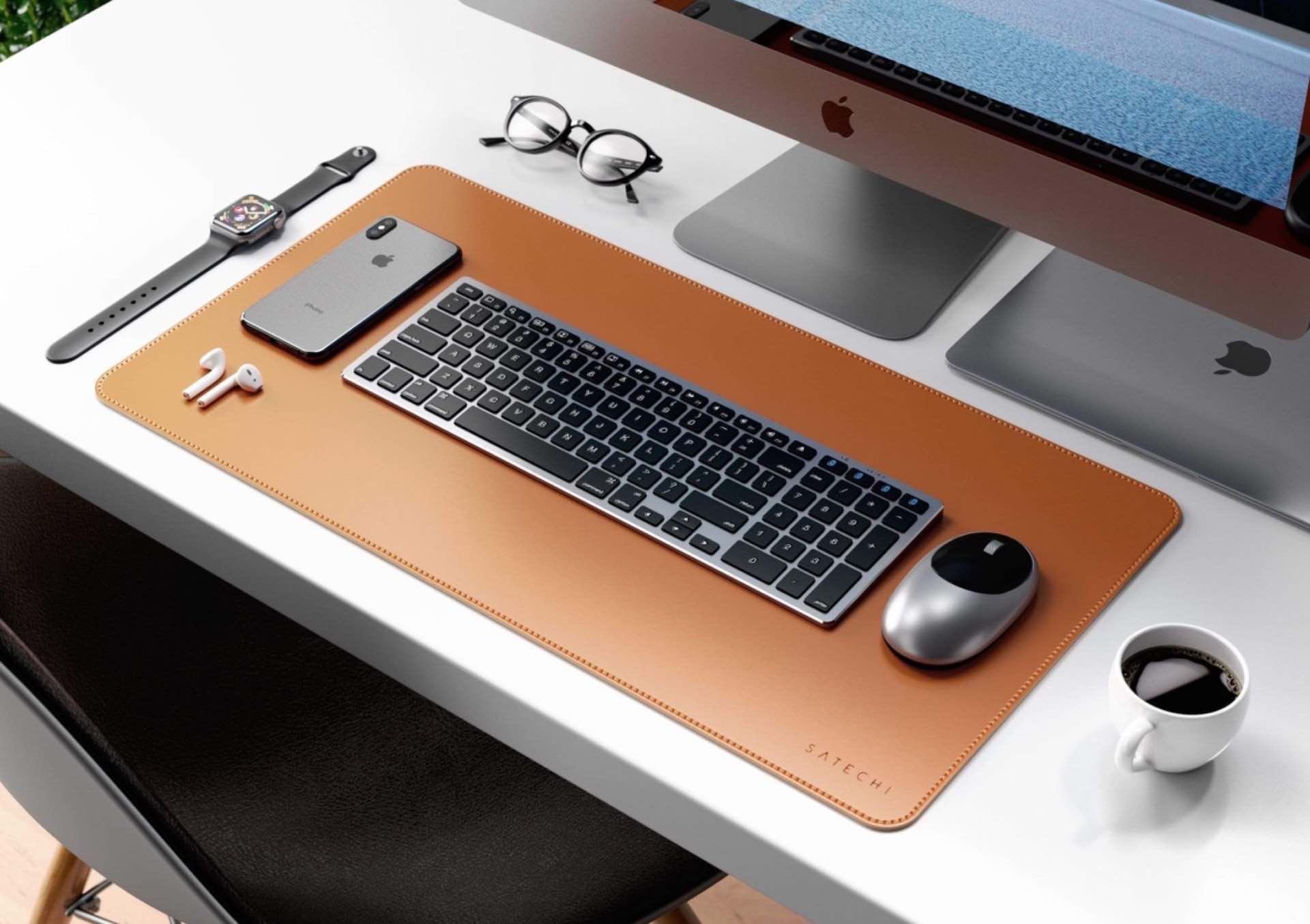 Satechi "Eco-Leather Deskmate" Desk Pad
The Eco-Leather Deskmate by Satechi is an elegant and aesthetically pleasing desk pad made from smooth, water-resistant polyurethane leather and measuring 23″ x 12.2″.
It not only adds a bit of extra personality to your workspace, but also protects the surface from food, spills, scratches, and marks. It also happens to function nicely as a large mousepad (although they do sell those separately as well). If a spill should occur, cleaning the Deskmate requires only a damp cloth and mild soap to look good as new again.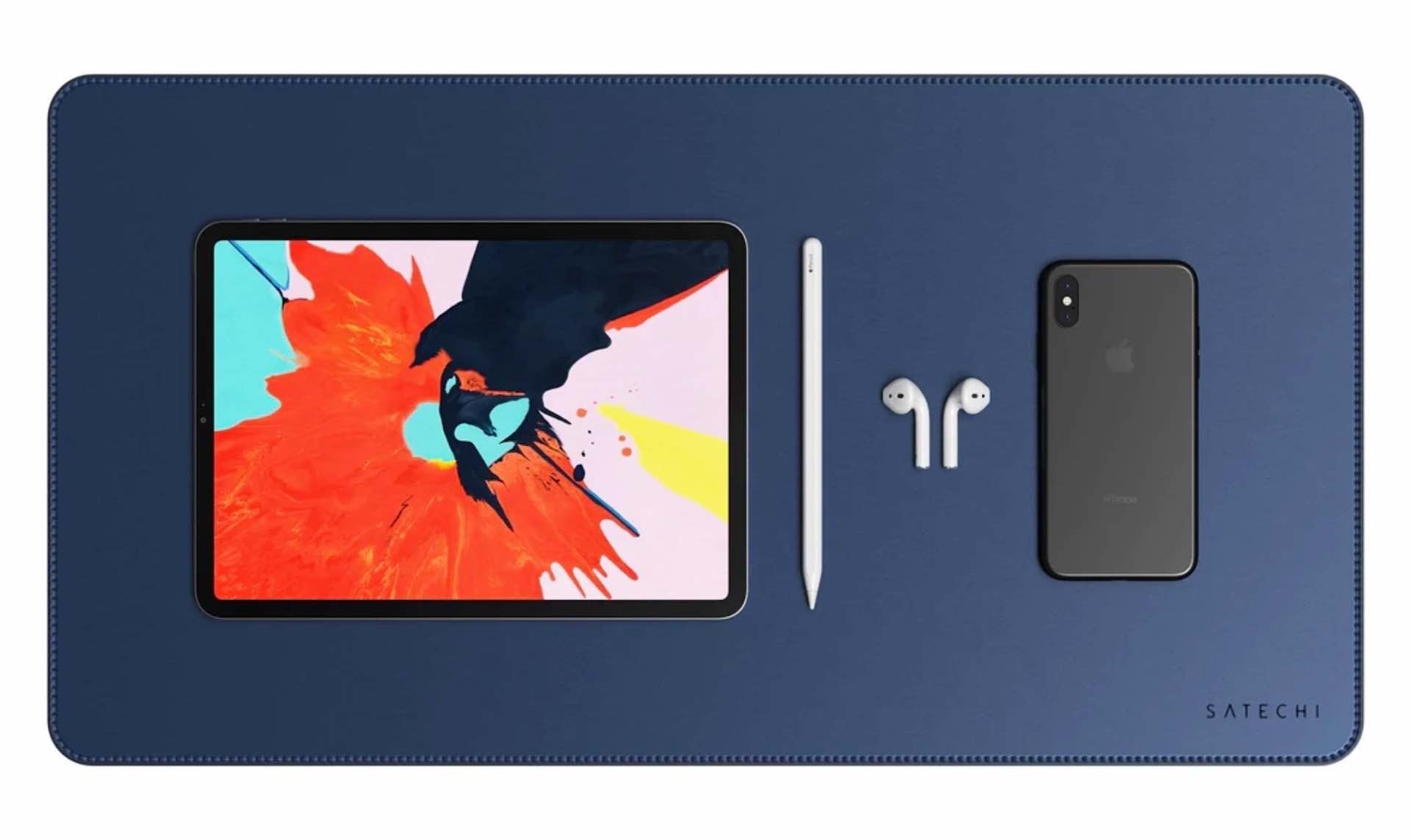 Protect your workspace in style by picking one of these up for $40 on Amazon in your choice of brown, blue, or black.