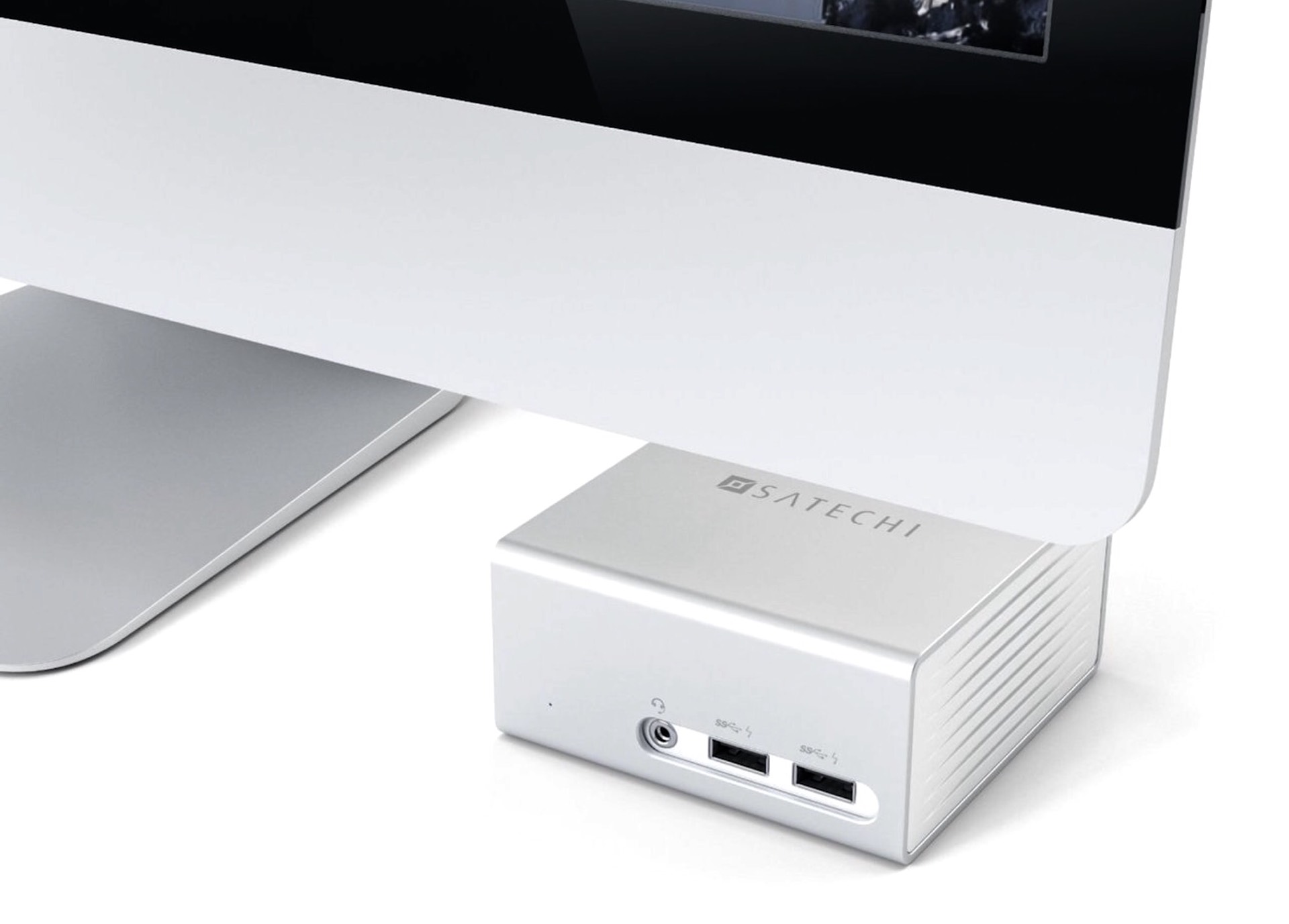 Satechi Aluminum Mini Docking Station
Satechi's Mini Docking Station is a single, compact hub for managing multiple displays, devices, and peripherals at your desk. Here's what it's got in terms of ports:
(1) 4K HDMI output (you'll need a high-speed HDMI cable and an appropriate display to get the most out of it, of course)
(1) DVI output (can display a resolution of up to 2560×1600 or 1920×1200)
(4) USB 3.0 ports (up to 5Gbps transfer speeds)
(1) gigabit ethernet port
(1) 3.5mm headphone jack
Nothing too crazy here, just a nice way of wrangling the stuff in your workspace. Note though that when the 4K and DVI outputs are used for multiple displays simultaneously, they are respectively limited to 2K and 1080p resolutions.
Get the Mini Docking Station for $150 at Amazon.