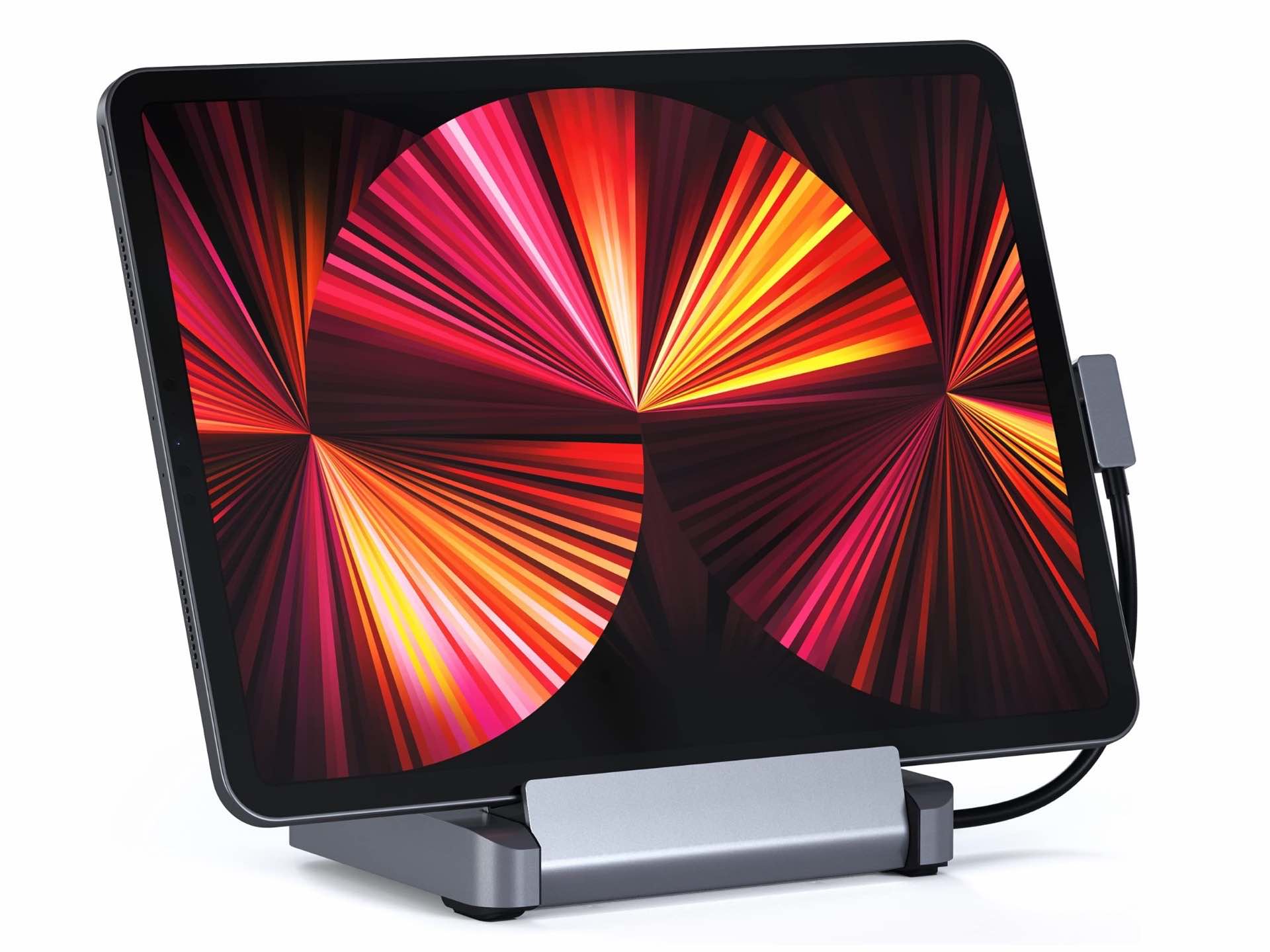 Satechi Aluminum iPad Stand & Hub
For those of you who want to turn your iPad — or another tablet with a USB-C port, preferably one with PD — into an actual portable workstation device, Satechi's aluminum stand + hub is everything you've been looking for. It gives your device an elevated, padded resting place for easier viewing, while providing a number of additional ports on the back side for desktop-like functionality: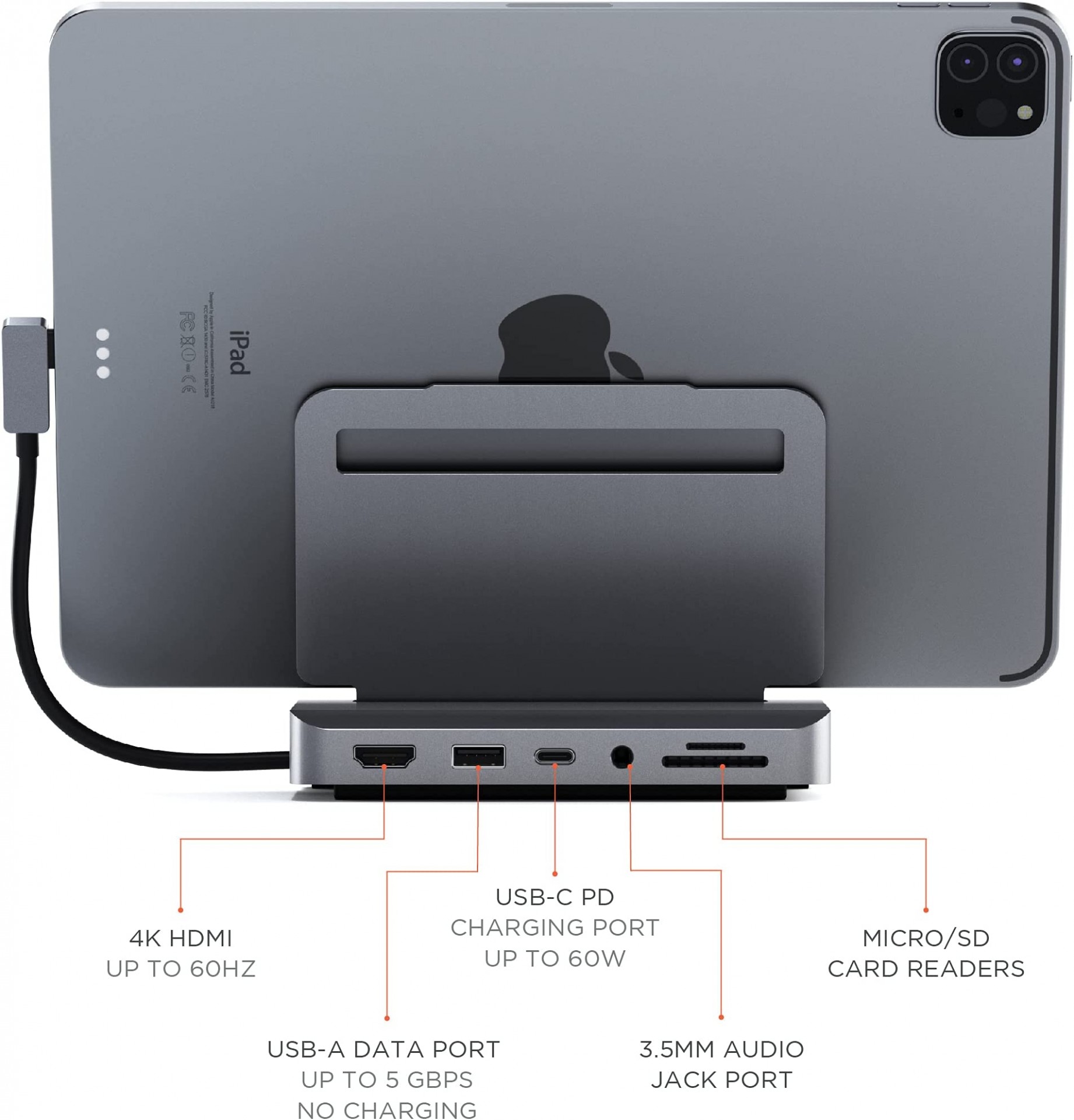 As that image shows, you get…
A 4K HDMI (up to 60Hz) display output
A 5 Gbps USB-A data-only port (doesn't offer charging)
A USB-C PD charging output (up to 60W)
Both microSD and SD card readers (UHS-I)
A 3.5mm audio jack
When you're not using it, the stand folds down to fit more easily into your bag: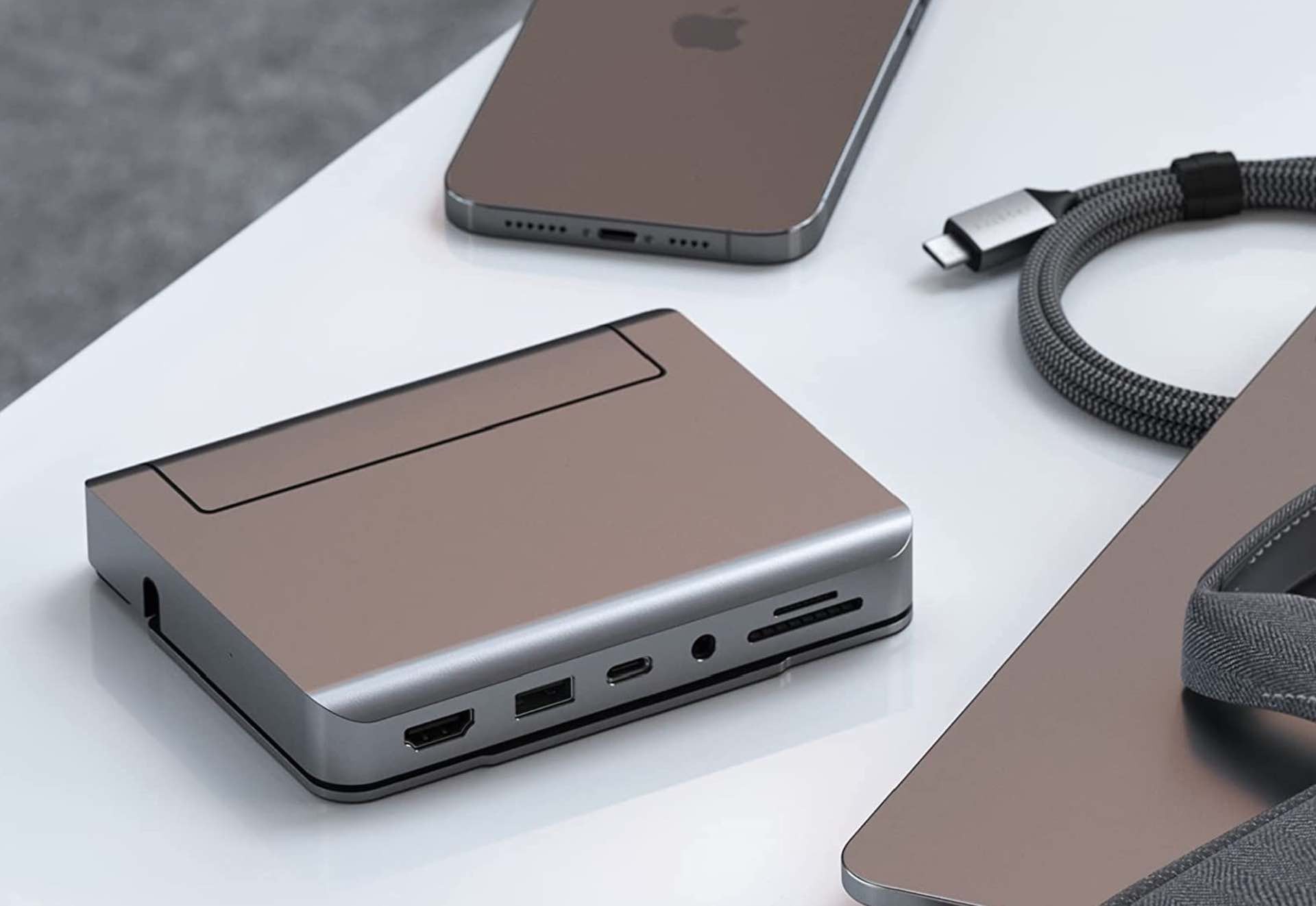 With its premium build and the fact that it lets you connect so many peripherals, this mobile hub will really take your iPad usage to the next level (semi-literally).
Get it for $100 on Amazon.