Coming in Late Spring 2023: Satechi's 200W 6-Port USB-C GaN Charger
The team at Satechi recently unveiled their upcoming 200W 6-Port USB-C GaN Charger, which will be capable of fast-charging up to six devices at once. 200 watts of total output is pretty impressive for something that takes up so little space on your desk or in your bag.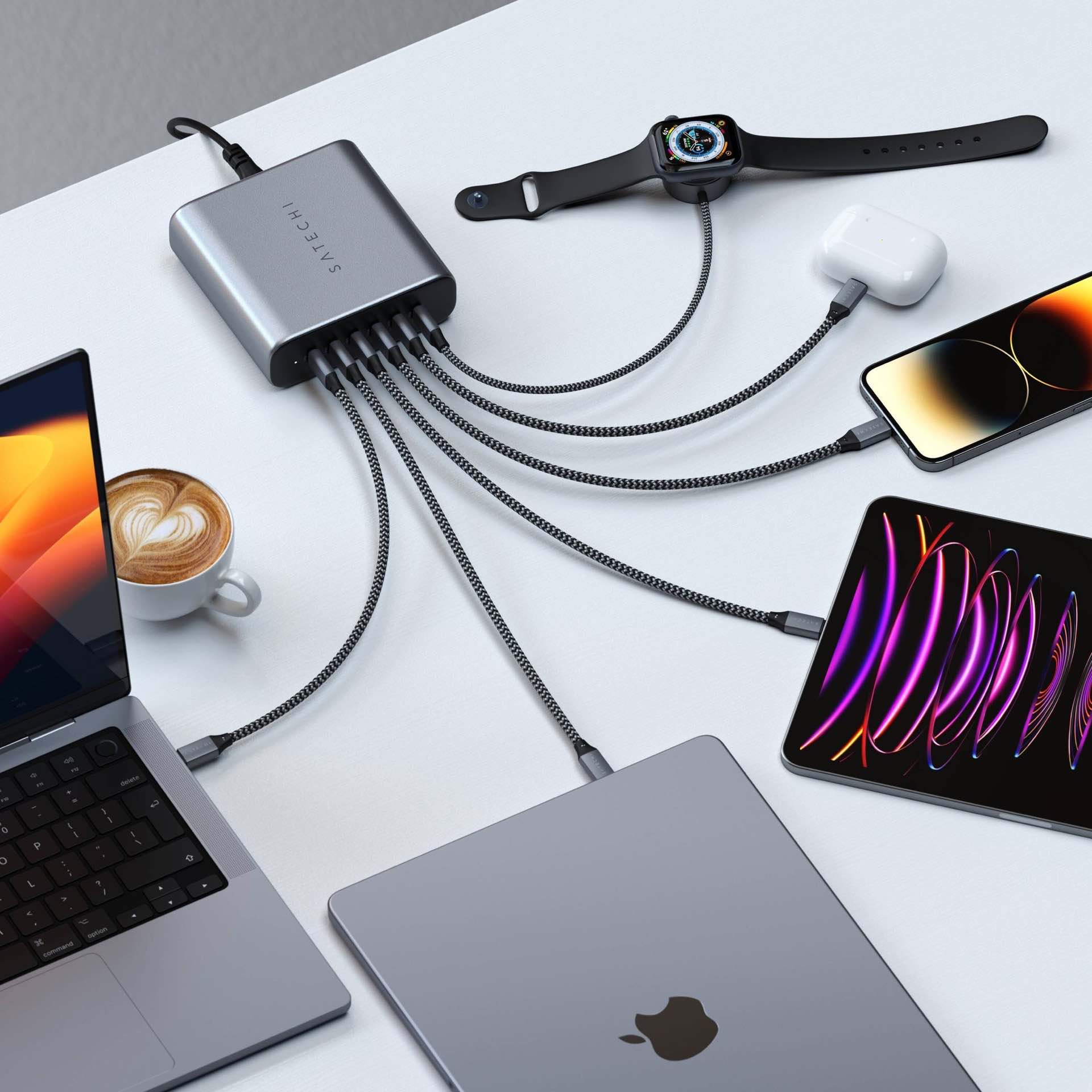 The six ports are comprised of two USB-C PD 3.1 and four USB-C PD 3.0. If you only plug into one of those first two ports, you'll get up to 140 watts of charging output from it. If you connect to all six ports at once, the heirarchy is as follows:
65W
45W
20W
20W
20W
20W
Whatever number of ports you use, the GaN (gallium nitride) technology inside the unit is sure to make the charging process safe, reliable, and efficient.
The charger is slated to ship in late spring 2023 and can be pre-ordered from the Satechi site now. If you use the code CES20 at checkout, you'll get 20% off.