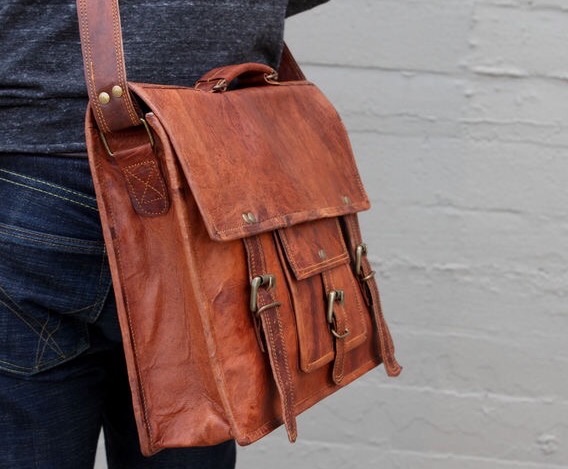 Satch & Fable 13″ Leather Satchel with Pocket
We love a good leather bag around here. We also understand how heavy they can seem at times. The 13″ Leather Satchel w/ Pocket by Satch & Fable is a welcome reprieve for those who want the benefits of a leather bag without the shoulder and back strain.
As with all of Satch & Fable's bags, this satchel is handmade from full-grain goatskin leather sourced from India (specifically Rajasthan), naturally tanned using traditional Moroccan techniques, then constructed by hand, with cotton stitching placed by vintage sewing machines. It has three large internal compartments, one of which is padded for your laptop. There are also two zippered pockets inside, plus an external front pocket. The interior is lined with a beautiful and durable blue canvas.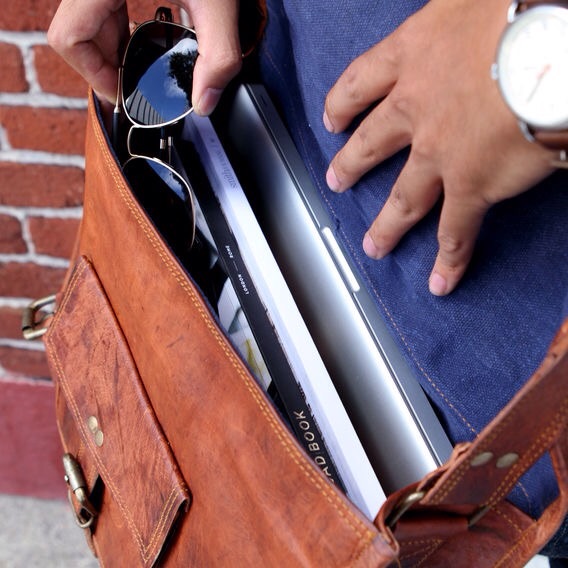 [Interesting side note: The company adheres to a Japanese principle known as wabi-sabi, which celebrates the natural beauty of imperfection and impermanence. What this means for their products is that no two bags they make are ever the same — they each have their own unique blemishes and colorings, and maybe an imperfect stitch here or there (though this is not common).]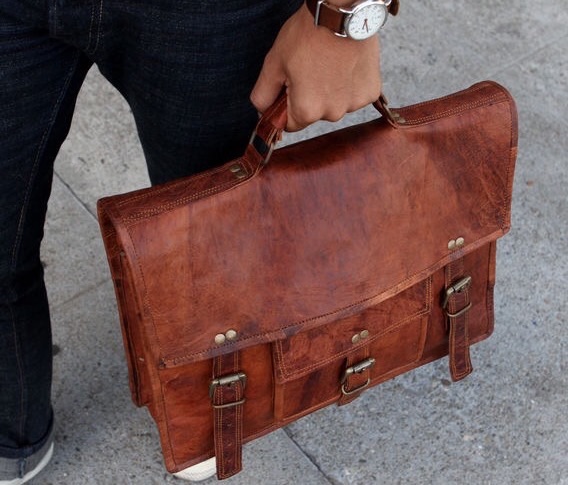 This bag comes in a variety of sizes, but the 13″ model (which measures 13″ x 10″ x 5″) is ideal for carrying a MacBook. More importantly, it feels so much lighter and softer than a typical cowhide leather bag, and it's more water-resistant besides.
Get it for $179 on Amazon.