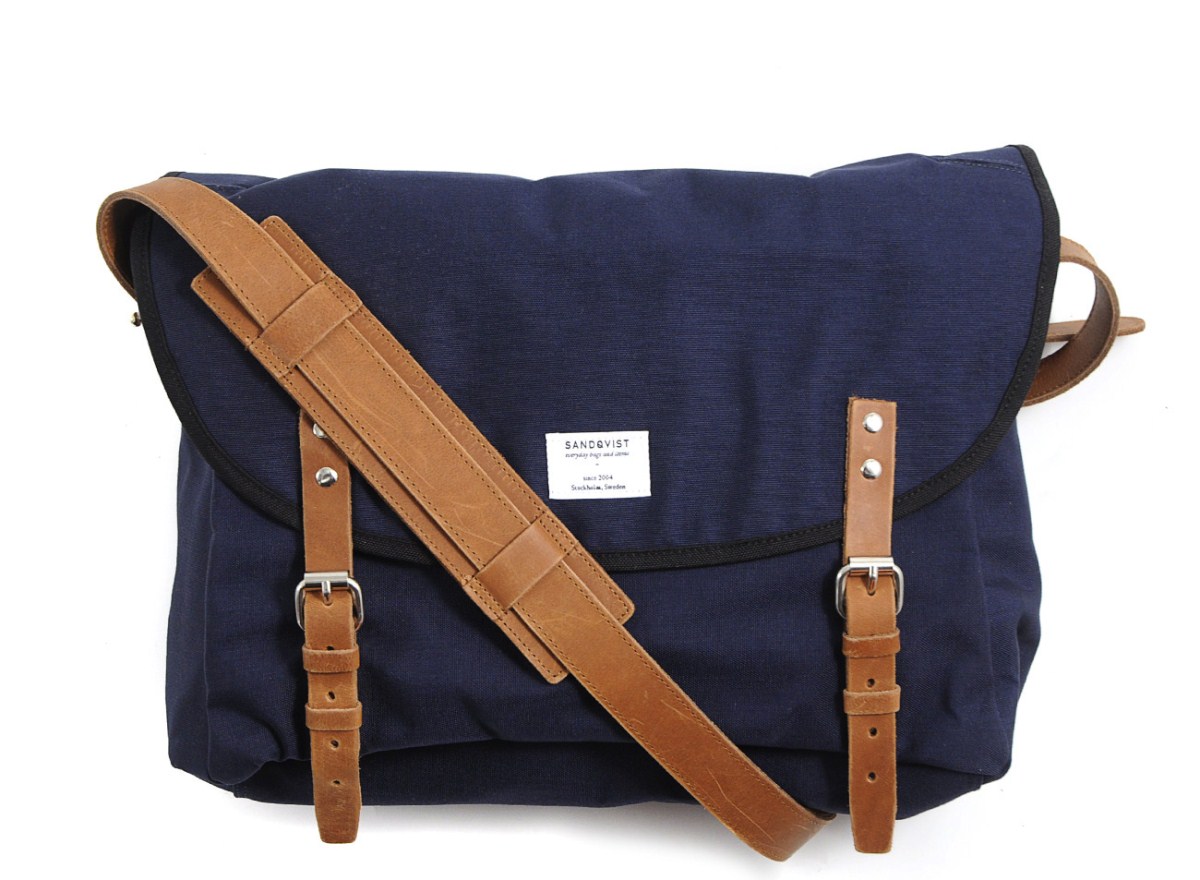 Sandqvist Erik Blue Messenger Bag
I'm starting to notice a trend within myself: apparently I like navy-blue-and-leather bags. Today's specimen is the Sandqvist Erik Blue messenger bag, which is made of 1000 denier Cordura nylon and features vegetable-tanned leather straps. There's a padded pocket big enough for a 15″ MacBook Pro, as well as a nifty, removable waist strap for keeping the bag secure when riding a bike.
The official Sandqvist site appears to be currently out of stock, but there are several other places where the Erik Blue is available:
And of course, there are others you can find by searching around. Next item on my to-do list: figure out how to pronounce 'Sandqvist'.