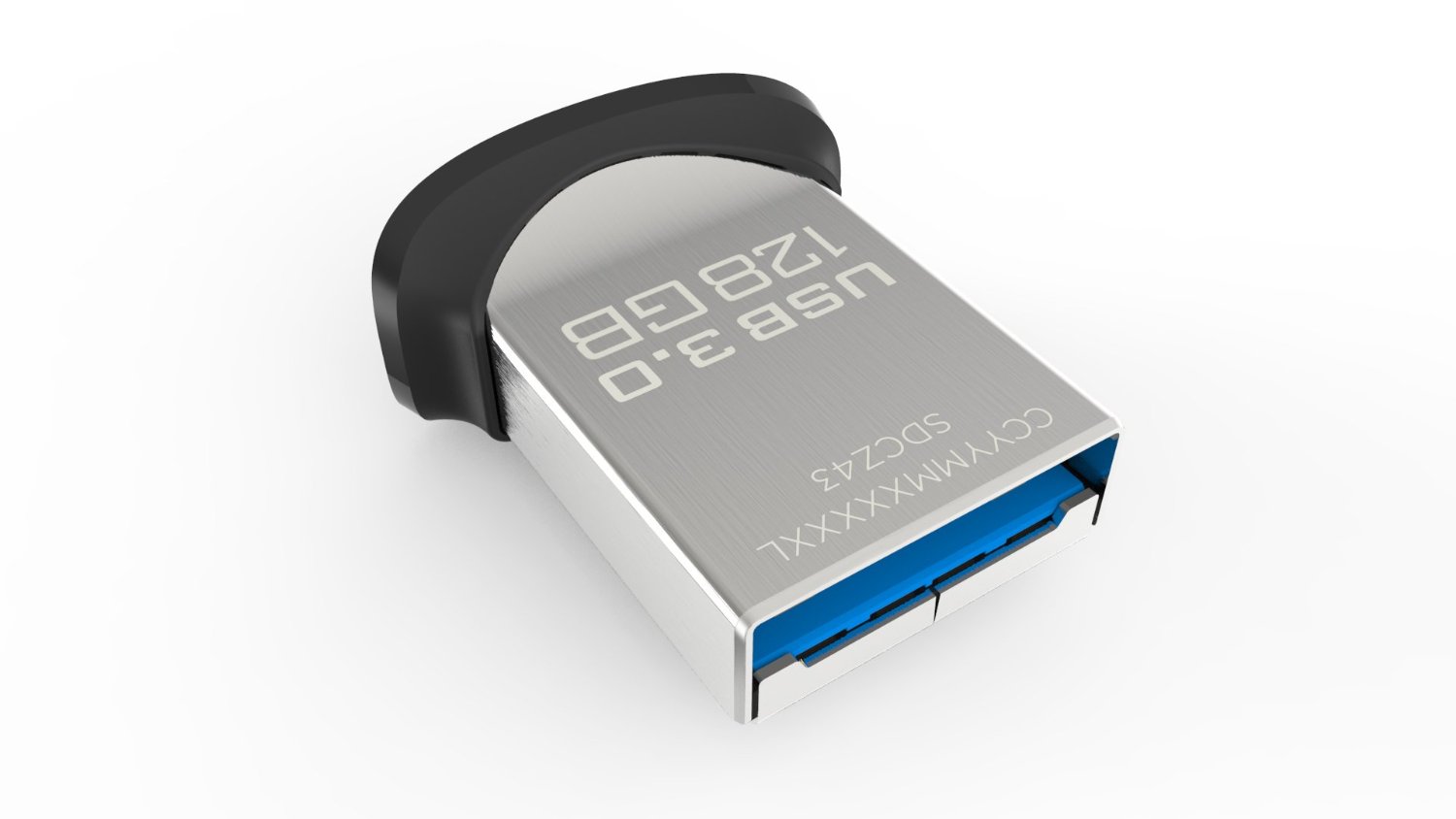 SanDisk Ultra Fit 128GB USB 3.0 Flash Drive
I still remember buying my first 128 MB flash drive in 2003 or $68 at Best Buy. I thought it was amazing that I could load documents on it and carry it anywhere. Fast forward 13 years, and we have 128 GB for 1/2 the cost of my original one. It's also 1/3 the size now.
The SanDisk Ultra Fit 128GB USB 3.0 Flash Drive is a really handy device to have around. With services like Dropbox and Google Drive, I don't use a flash drive day to day like I used to, but I still find plenty of reasons to keep them in my box. I currently keep some Windows VMware images on it so I can keep free space on my Mac. I find that USB 3 is plenty fast enough to actually use it directly off the drive. If your photo library is under 128 GB, it's also a handy have to have an offline backup that you can just keep in a desk drawer.
Get it on Amazon for $34.74.