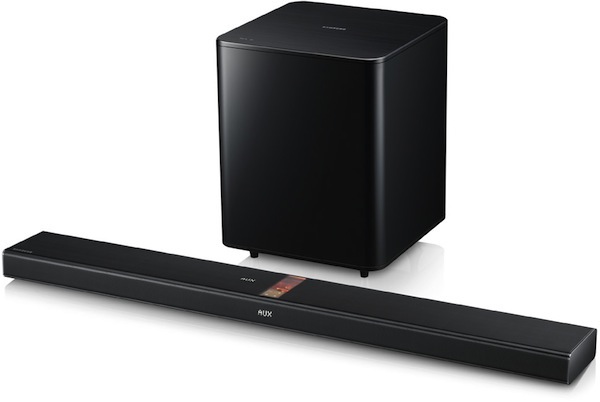 Samsung Vacuum Tube Soundbar
With CES underway, my RSS reader is full of stories about Android tablets I don't care about and ultrabooks that look like the MacBook Air, but one product — the Samsung Vacuum Tube Soundbar — jumped out at me.
Dubbed the "HW-750," this soundbar is the first (according to the company) to incorporate a vacuum tube amplifier. This gives the sound a warm, natural tone.
But this soundbar is no grandpa. It comes packed with Bluetooth, a separate subwoofer, and deep integration with the Samsung Smart TV platform.
Like many CES-announced items, it doesn't have a price tag or release date, but I don't really care. I want one.