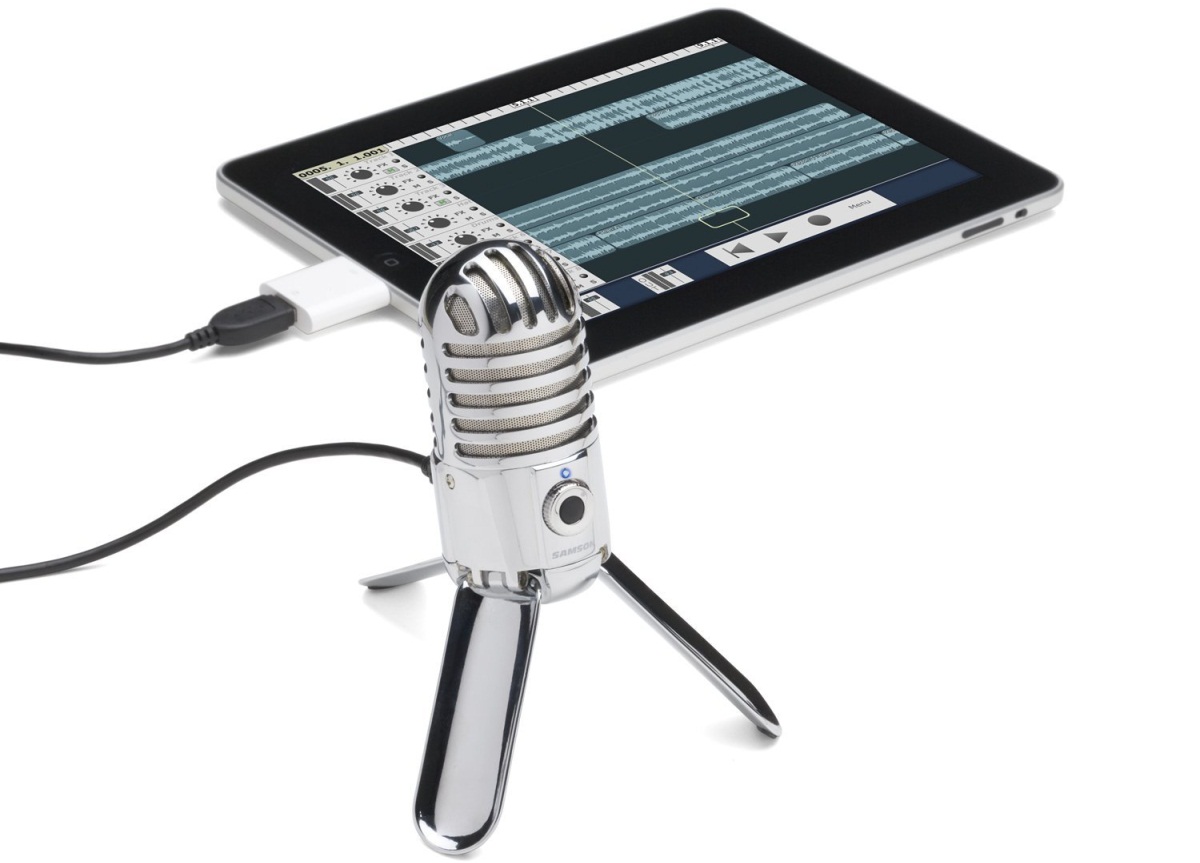 Samson Meteor USB Microphone
Podcasting is something I've been considering getting into lately, but I primarily work on-the-go from my iPad and most of the setups I've read about are designed with a stationary Mac in mind.
Now, thanks to a recent blog post by Fraser Speirs – co-host of the Out of School podcast with Bradley Chambers – I've been made aware of the Samson Meteor USB Mic, which is designed with travel in mind. It's small and light, and the built-in tripod legs fold up for easy storage. On top of that, almost every review I've read about the device have been glowing, especially in regards to iPad use.
Since the Meteor uses a USB connector, it obviously won't plug into an iPad without an adapter. Luckily, these exist for both the old 30-pin connectors and the newer Lightning ports.
The Samson Meteor mic is $70 on Amazon and comes in two flavors: Chrome and Titanium Black.