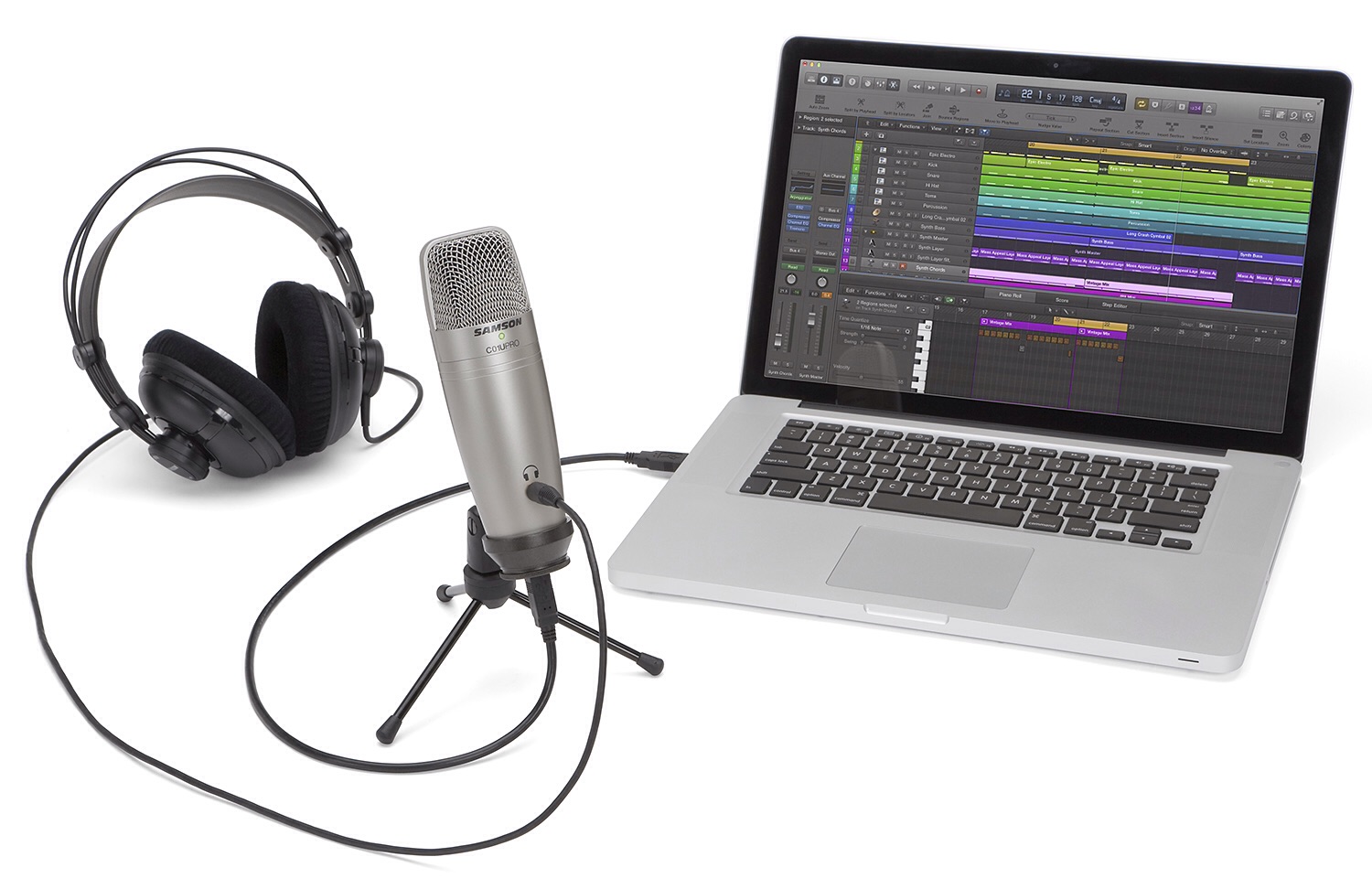 Samson C01U Pro USB Condenser Microphone
The Samson C01U Pro is a great entry-level USB condenser mic for musicians or anyone looking to get into podcasting — especially those looking to record on-the-go — without breaking the bank.
For a "budget" mic it sounds surprisingly good (more samples here) and does a great job rejecting room noise. The mic is totally plug-and-play over USB, making setup a breeze, and there's a 1/8″ stereo headphone jack built right onto the front so you can plug in a set of monitor headphones while recording. A nice little feature is the green LED power light, which flashes red to indicate if your audio starts peaking.
Included in the box is a 10-foot USB cable, a tabletop tripod stand, and a swivel mount, so it's ready to record wherever you are. Toss an Apple Lightning-to-USB adapter into the mix and you've got an iPhone- and iPad-ready recording setup for even better portability.
Get the Samson C01U Pro for $80 on Amazon.