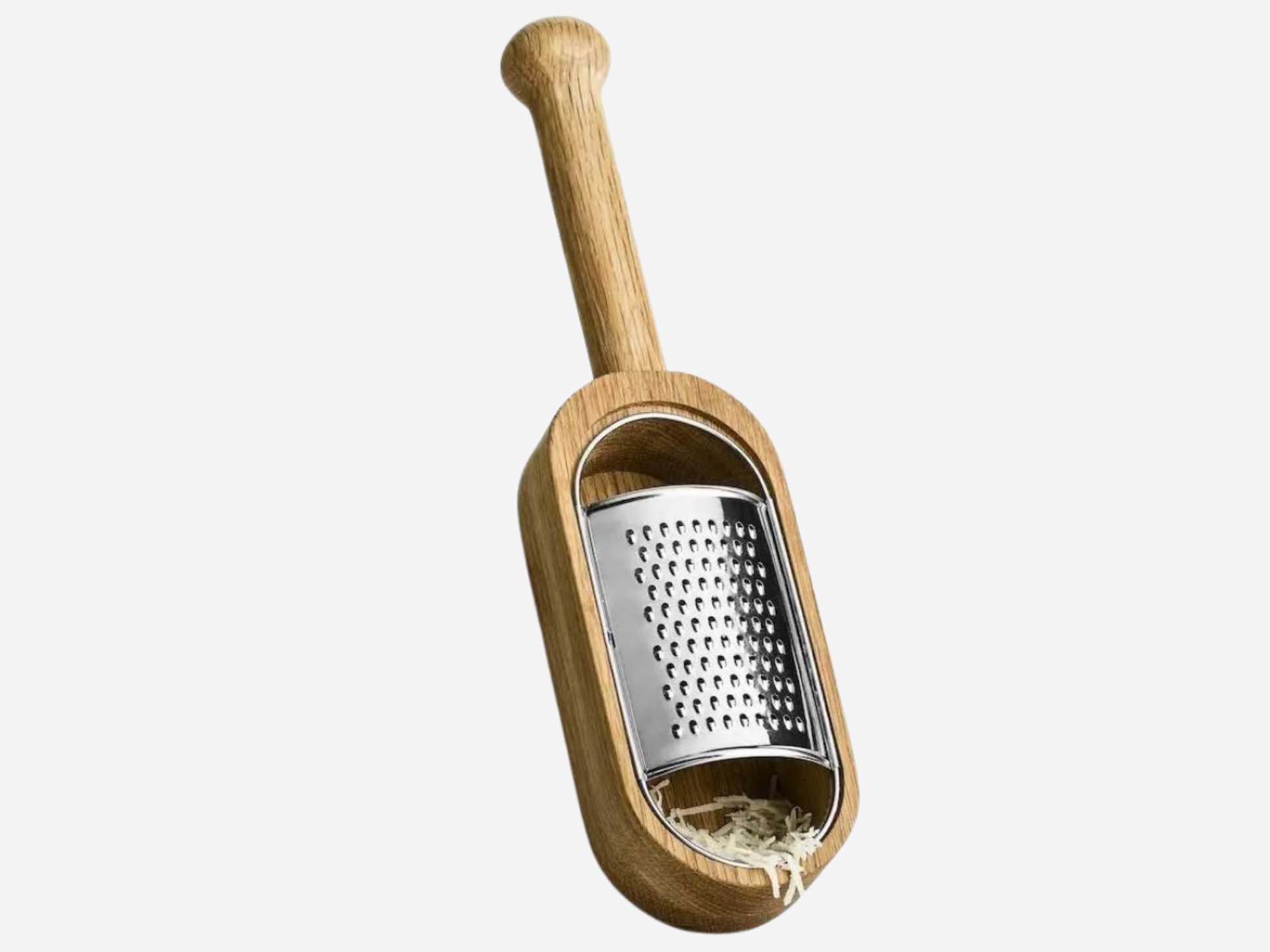 Sagaform "Nature Collection" Oak Cheese Grater with Handle
Dreamt up by Swedish product designer Anton Björsing, the "Nature" cheese grater from Sagaform is a cleverly made tool for finely grating hard and semi-hard cheeses, then turning into an elegant little serving platter for said cheese simply by removing the stainless steel grate.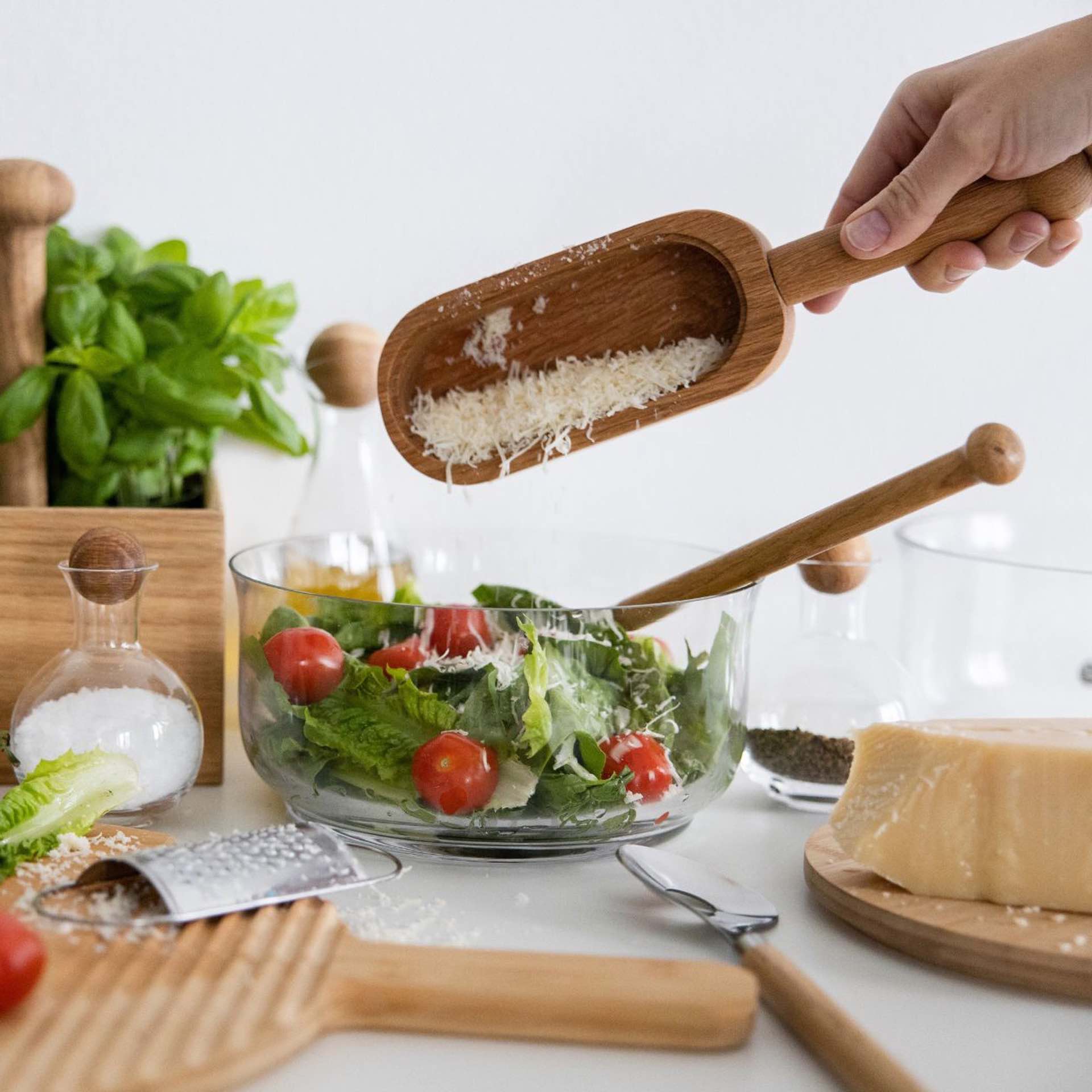 The handle on the end makes the grater/dish easy to pick up and use, both during the grating process and while sprinkling out cheese as desired. You can wash the grate piece in the dishwasher if you like, but the oak wood container should only be hand washed (and occasionally oiled for good measure).
Get the grater for $50 on Amazon.