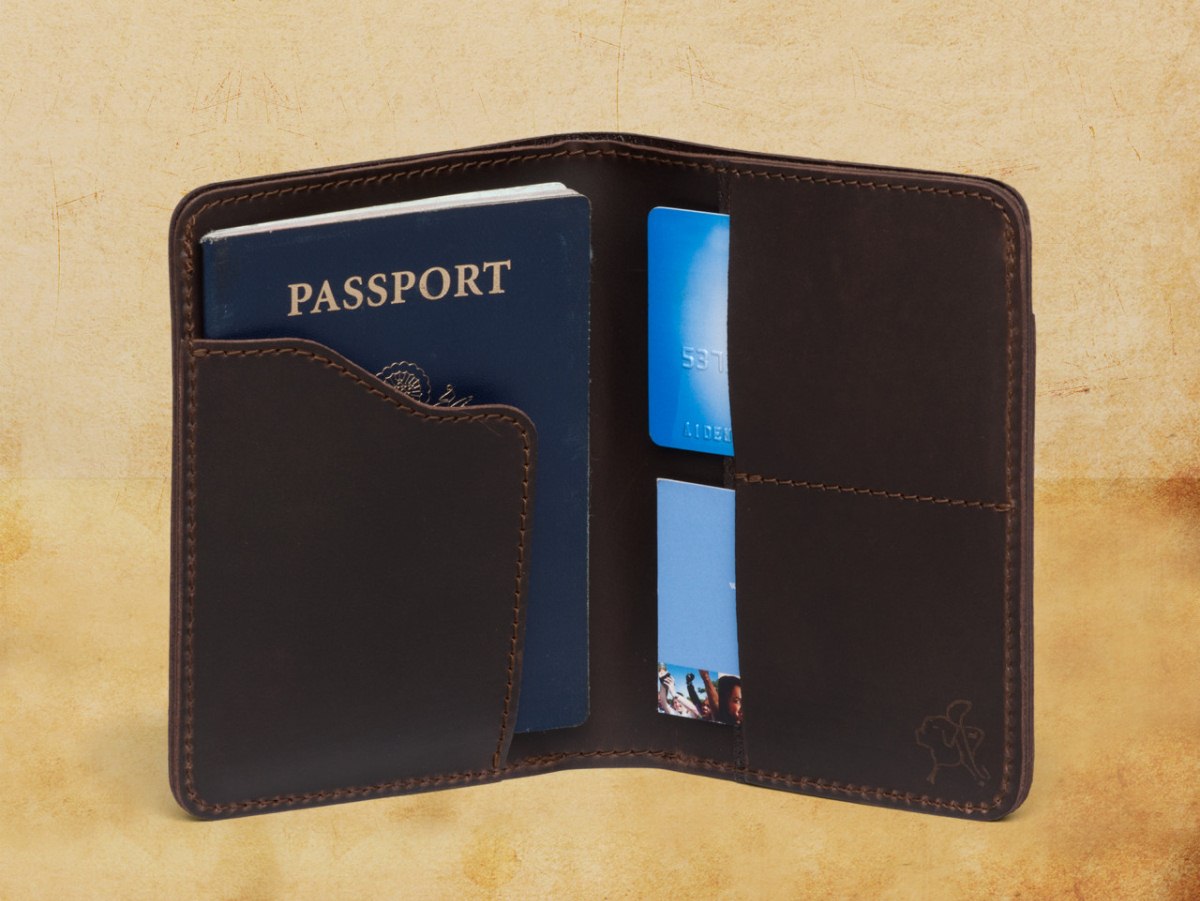 Saddleback Leather Passport Wallet
Alright, you're packed, you're well-caffeinated, and it's time to head out the door. Hopefully by now you've chosen a good way to carry your money and passport around, but if not, you should have a gander at the Saddleback Leather Passport Wallet.
This thing was built with international travelers in mind. It has two credit card slots, each of which can hold up to five cards. The RFID-shielded inner sleeve can hold up to four passports (useful for family trips) and prevents their built-in chips from being scanned from a distance. The inner pocket is useful for carrying various kinds of cash, and the outer folder pocket is where you can store boarding passes.
Now just a heads-up, this is a fairly large wallet (4 1/4″ x 5 1/2″). I usually carry a small wallet in my front pocket, but this one goes into a bag instead. Keep it wherever you like, just make sure it's easily accessible to you once you're at the airport.