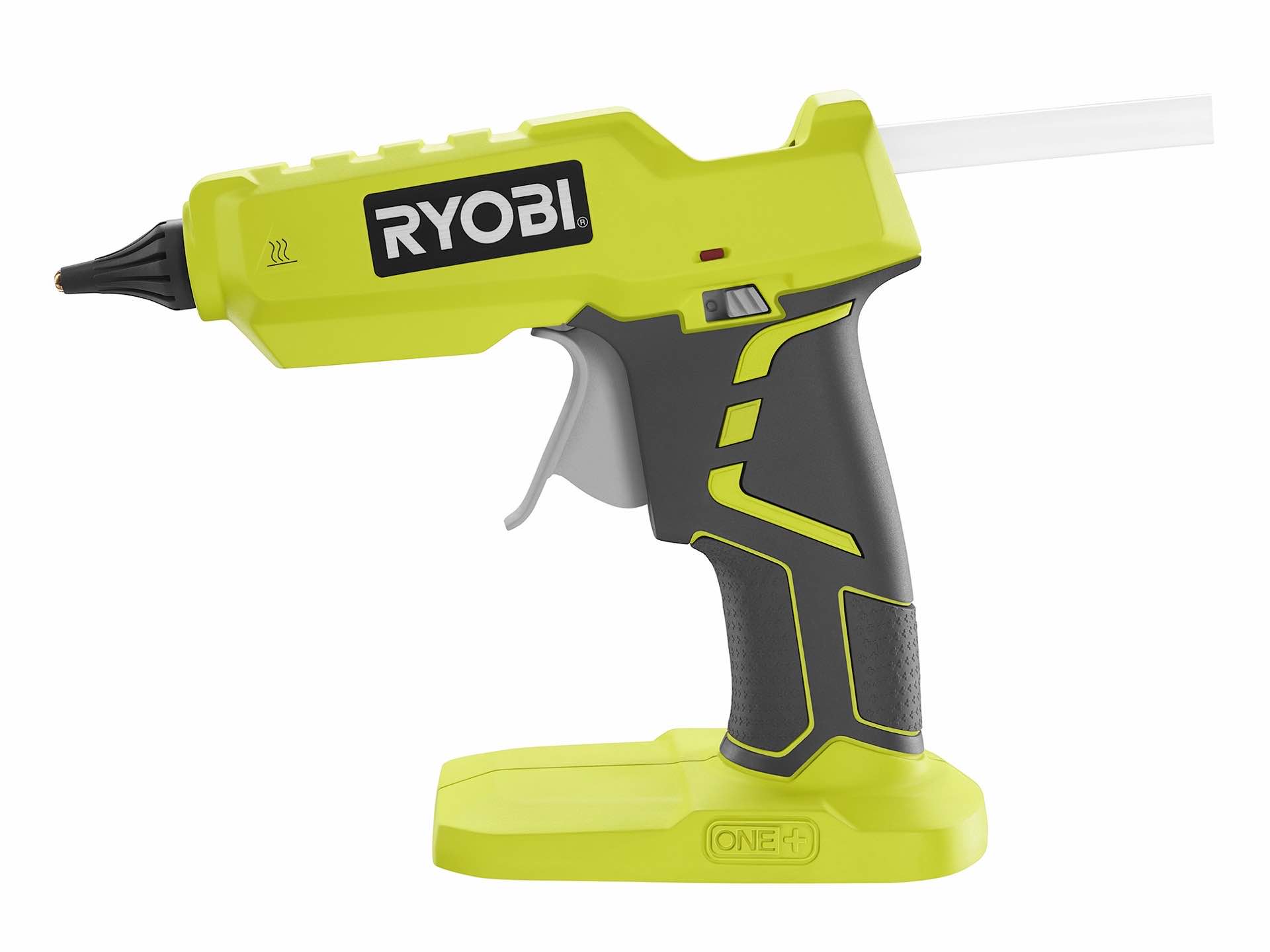 Ryobi P305 "ONE+" Cordless 18-Volt Hot Glue Gun
I've gone through a number of dollar-store hot glue guns over the years, and they're always…okay. They get the job done, as long as you don't mind how they seem to love falling over every time you set them down, or that easily tangled power cord that never quite reaches where you want it to, or the way it works fine one day and is totally and inexplicably dead the next.
My advice? Stop wasting your money on those dinky little glue guns and get yourself a beast like the Ryobi P305.
Like the battery powered soldering iron I wrote about a while back, this glue gun is part of the ONE+ family of tools, which means it also makes use of the company's interchangeable 18-volt lithium battery rather than plugging into an outlet. You can carry it anywhere and work at any angle without having to worry about a dumb cord getting in your way.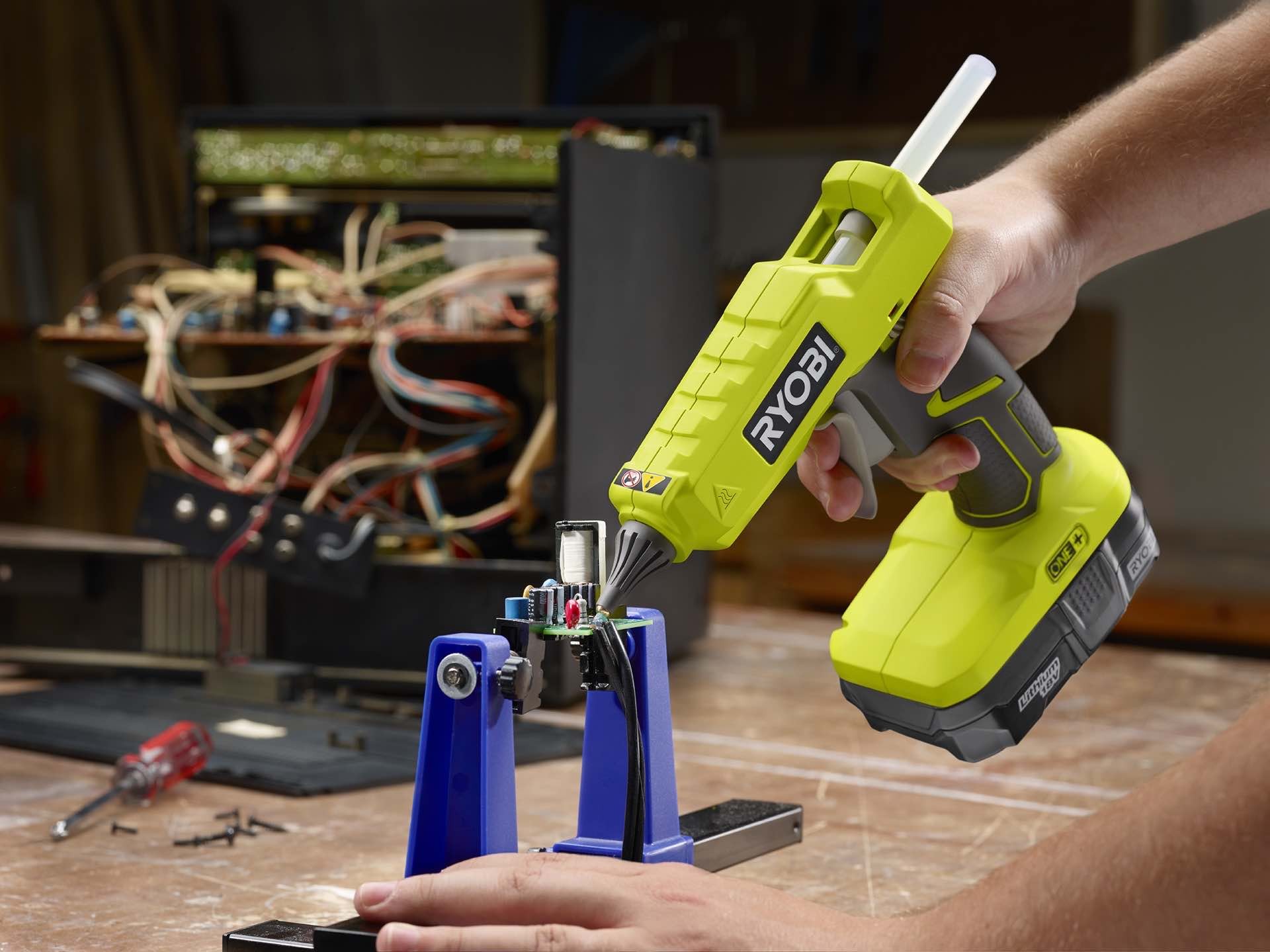 The gun heats quickly, stays put upright wherever you set it (thanks to the heft of the battery itself), has a nice big trigger for easy and consistent dispensing, and it's easily passed between multiple people working together on a project. And of course, you get the benefit of being able to use the battery with other Ryobi ONE+ tools.
Get the Ryobi P305 glue gun with battery and charger for $70 on Amazon.