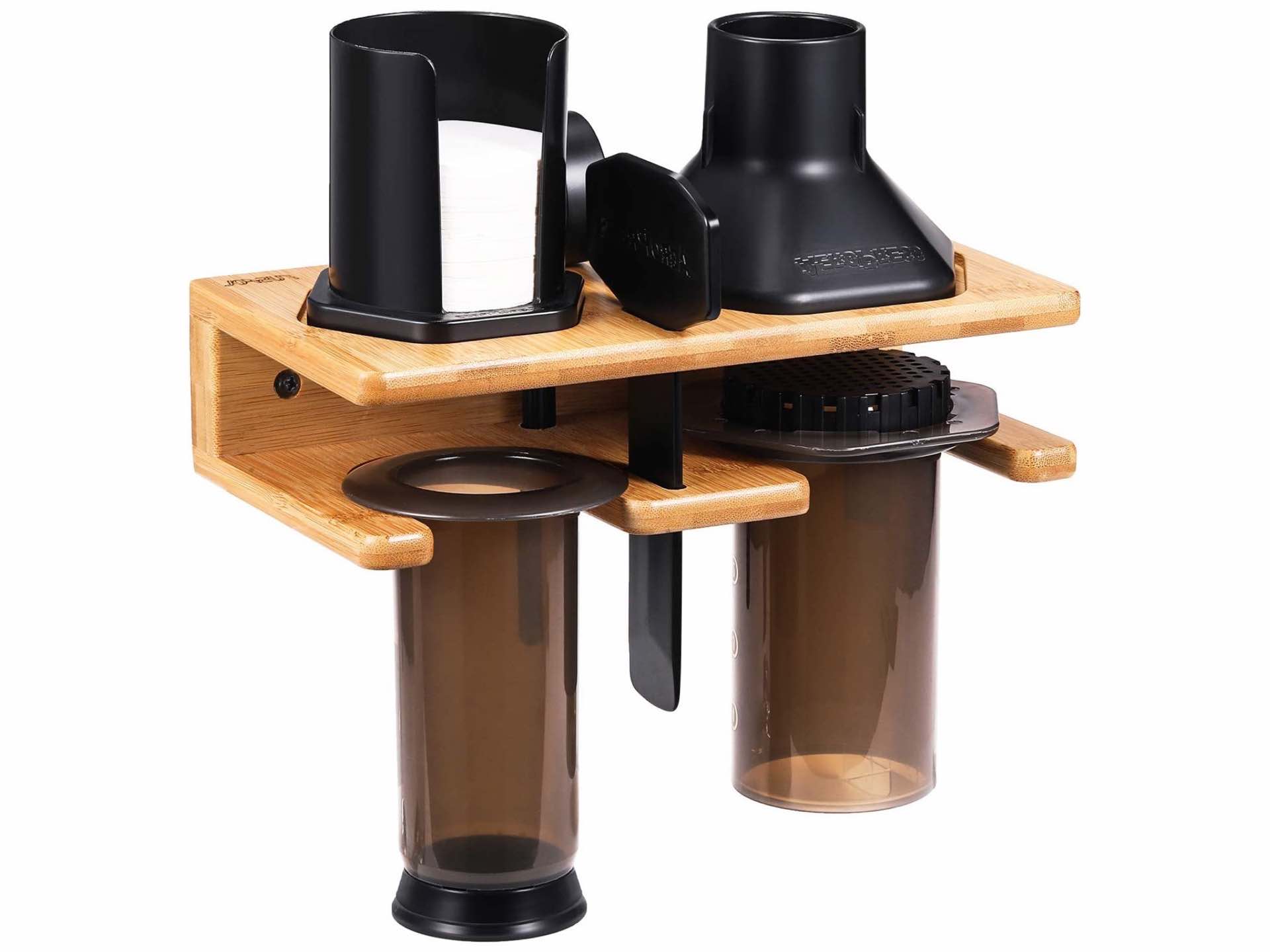 RUSFOL Polished Bamboo Wall-Mounted AeroPress Organizer
Similar to this bamboo organizer stand I wrote about a while back, this wall-mounted caddy gives your AeroPress coffee maker and its included accessories — funnel, coffee scoop, filter holder, and stir stick — a nice place to rest between uses. Except this time, all that stuff gets to live up off your counter, freeing up even more space!
The bamboo used to make this organizer is polished to give it a chic look that suits most kitchens, and all the pieces are easy to grab and deploy whenever the Need for Caffeine™ strikes.
Just be sure you don't mount it too close to the underside of an above cabinet or else you won't be able to get out the scoop and stirrer very well. Some reviewers have mentioned using magnets to mount it on their fridge, which is a neat idea.
Get this wall-mounted AeroPress caddy for $19 on Amazon.