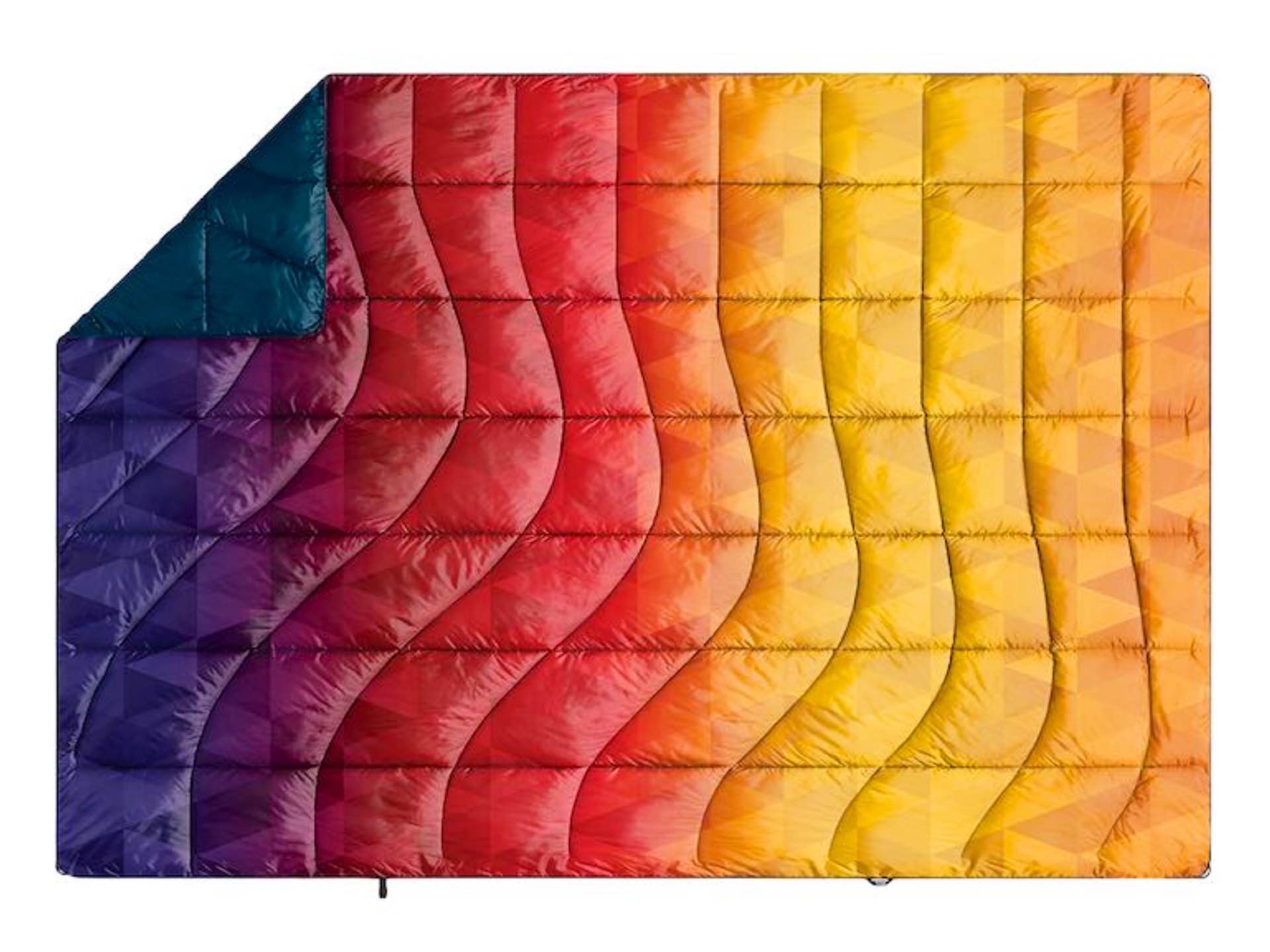 Rumpl Down Puffy Outdoor Blanket
When you're out on the trail and need to keep warm, the Down Blanket by Rumpl is something you'll be glad to have around.
It's filled with sustainably sourced down duck feathers — they're 100% fair trade certified and obtained as a harm-free by-product of the food industry, rather than being live-plucked — which keeps the blanket lightweight and packable (see photo below) yet very insulating, even when it's down in the 40°s (F) outside.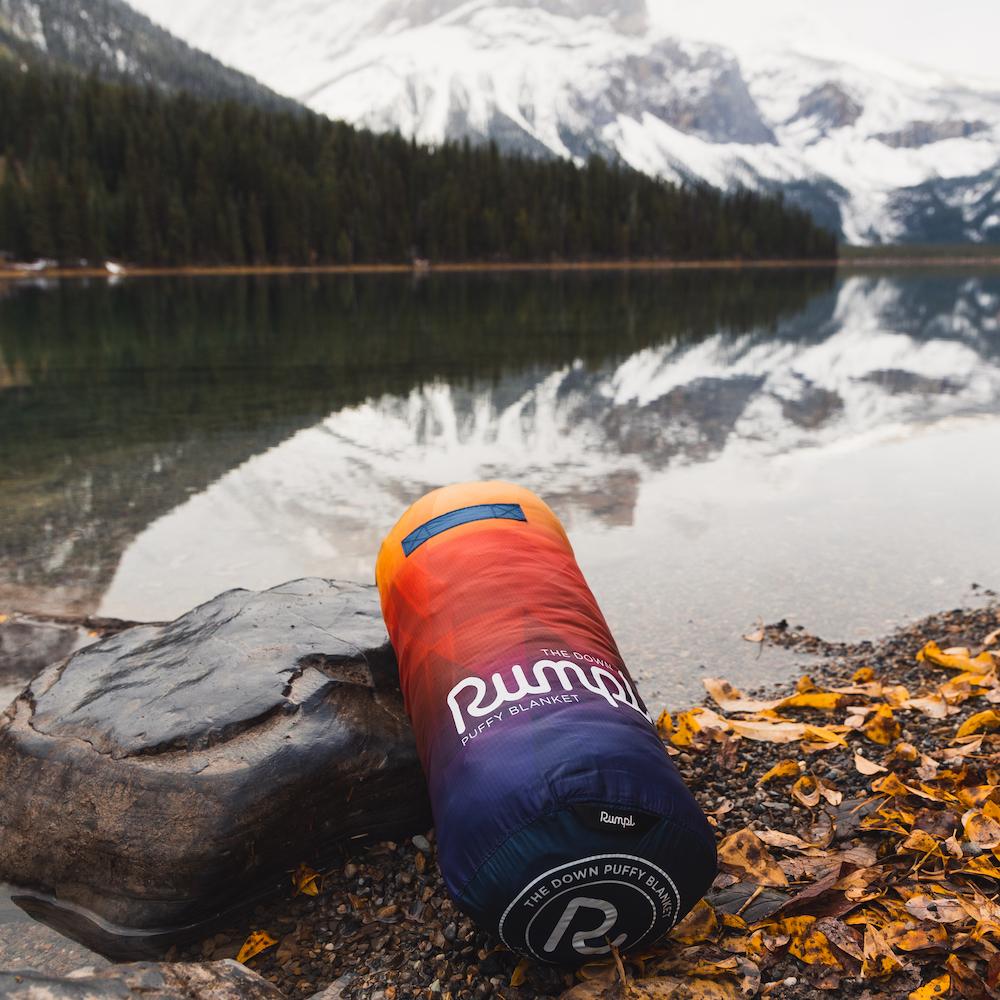 In addition to keeping you warm and cozy in chilly weather, the blanket is treated with 90/10 DWR to make it water- and stain-resistant, if not waterproof. The down filling also has a hydrophobic treatment so it stays dry longer, even when conditions are damp.
One of my favorite features is what they call the "Cape Clip", which allows you to wear the blanket hands-free — and let's be honest, pretend you're a superhero:
The blanket is machine washable, so when you're not using it for hiking and camping adventures, you can also use it for picnics, festivals, and more without worrying about it getting ruined.
A single-person Down Puffy Blanket is $249 on Amazon. They also have a two-person version (in other colors) for $349.