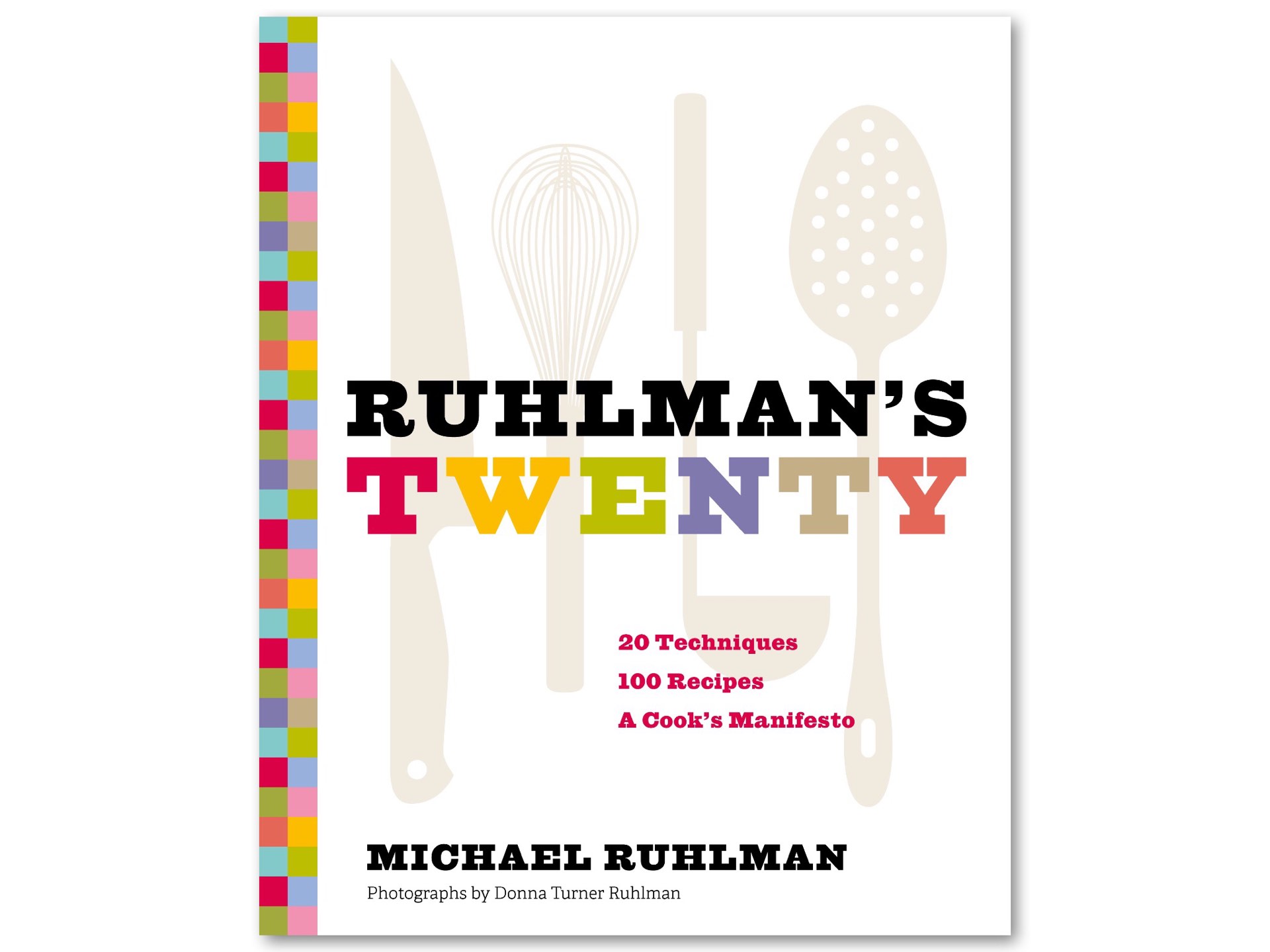 'Ruhlman's Twenty' Cookbook by Michael Ruhlman
A couple years after the release of his bestselling Ratio cookbook — which we've featured previously — Michael Ruhlman published Ruhlman's Twenty, a book that distills his decades of experience into cooking's 20 most essential concepts:
Whether cooking a multi-course meal, the juiciest roast chicken, or just some really good scrambled eggs; Ruhlman reveals how a cook's success boils down to the same twenty concepts. With the illuminating expertise that has made him one of the most esteemed food journalists, Michael Ruhlman explains the hows and whys of each concept and reinforces those discoveries through 100 recipes for everything from soups to desserts.
The chapters (listed in order below) will give you an idea of the concepts covered:
Think
Salt
Water
Onion
Acid
Egg
Butter
Dough
Batter
Sugar
Sauce
Vinaigrette
Soup
Sauté
Roast
Braise
Poach
Grill
Fry
Chill
More than just being a list of recipes, Ruhlman's Twenty is first and foremost a book about thinking about food. No matter your station or skill level, these are the twenty concepts that will propel you through your cooking hobby/career.
Get the book in these formats: