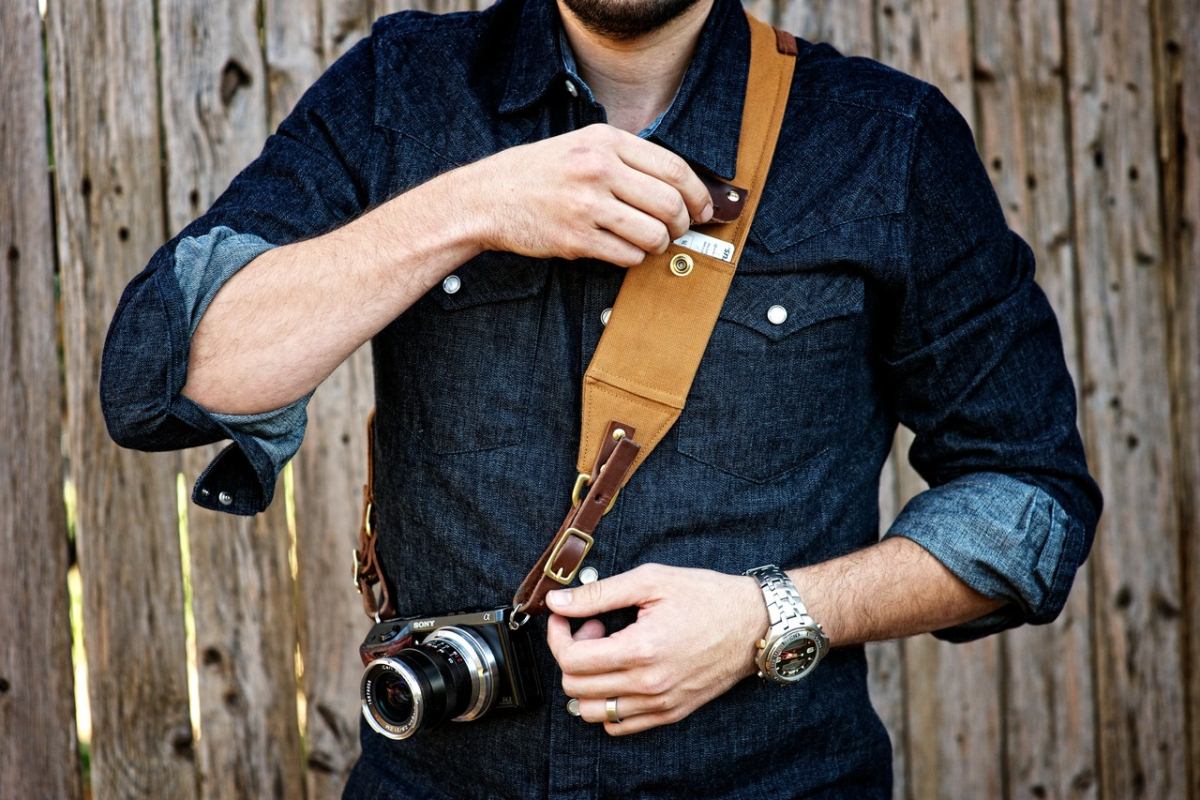 Ruck Strap
I'm going to let my Oklahoma bias show once again, this time with the Ruck Strap by HoldFast. Made in Tulsa, this camera strap is made of duck canvas and leather, and cleverly features a few places to keep small items.
The two front pockets allow you to store credit cards, cash, memory cards, and other such things. The elastic band on the back is perfect for backup camera batteries, like so: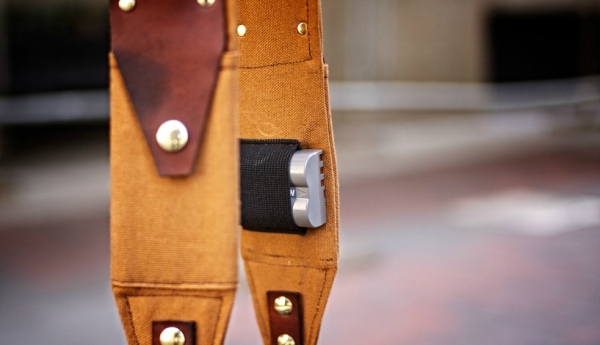 The strap itself is wide for comfort, which is especially nice for all-day shoots. Not to mention how ridiculously handsome the thing is.
You can get the Ruck Strap for $145, available in five colors: tan (pictured above), navy, black, red, and yellow.