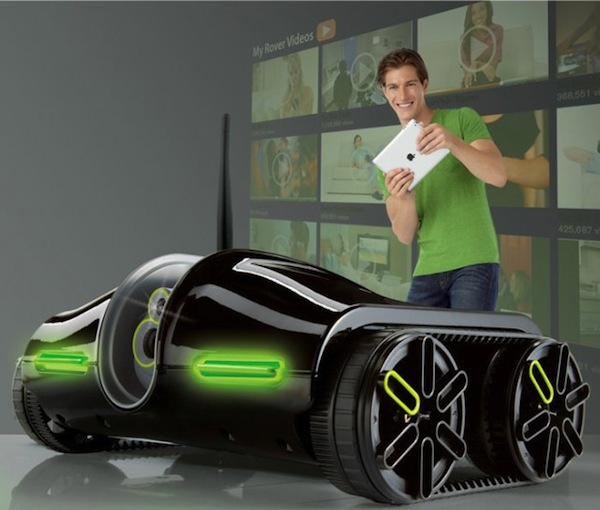 Rover 2.0 App-Controlled Wireless Spy Tank
The Rover 2.0 Wireless Spy Tank is smartphone-controlled tank armed with a camera, speakers, microphone, infrared and regular headlights that's able navigate up to 200 feet away.
This is due to the fact that unlike some devices that use Bluetooth to communicate, the Rover 2.0 sets up its own wireless network to talk to its control device. The rover is powered by six AA batteries, but rechargeable should work without an issue.
Thanks, Seth!