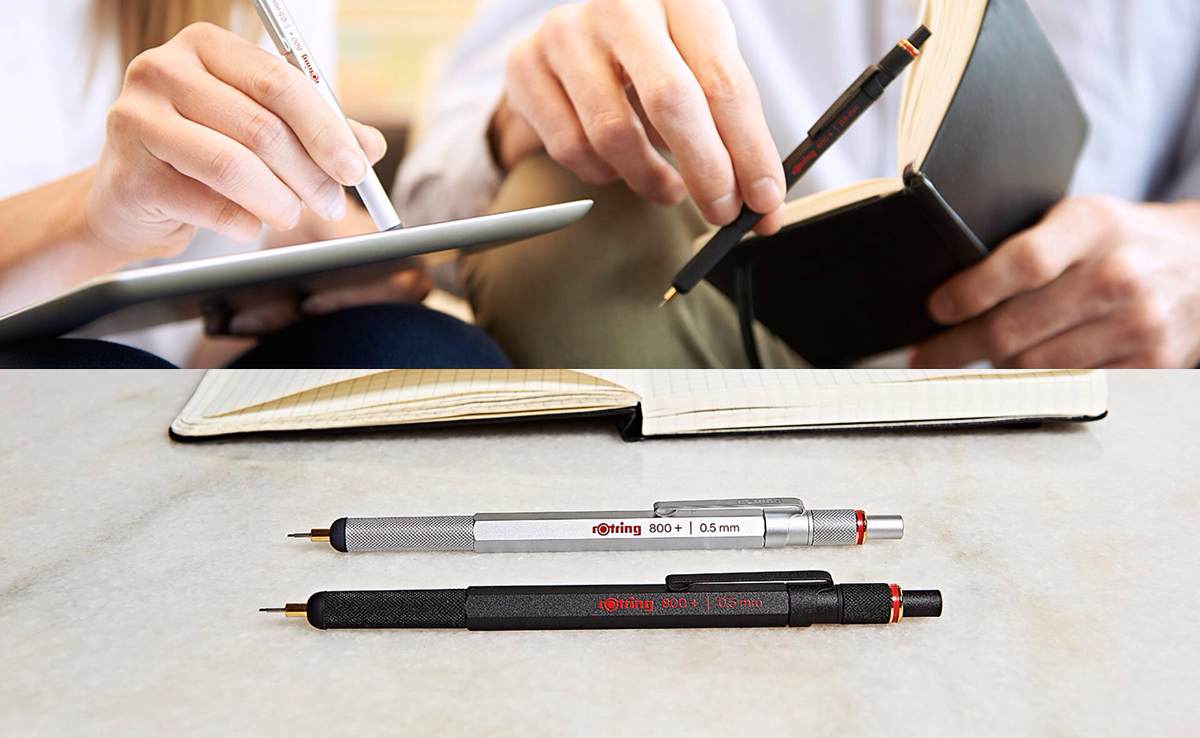 Rotring 800+ Mechanical Pencil and Stylus Hybrid
The Rotring 800+ is a combination of stylus and retractable 0.7mm mechanical pencil. Give the cap a small twist to extend or retract the mechanical pencil—while retracted the 800+ acts like any other stylus, perfect for use on an iPad.
The hexagonal metal barrel adds a certain heftiness and quality that feels great in the hand, and thanks to its knurled grip, it's not likely to slip out of your fingers.
The Rotring 800+ 0.7mm is available for $65 on Amazon in black or silver. For a few more bucks, you can get a 0.5mm black or a 0.5mm silver.