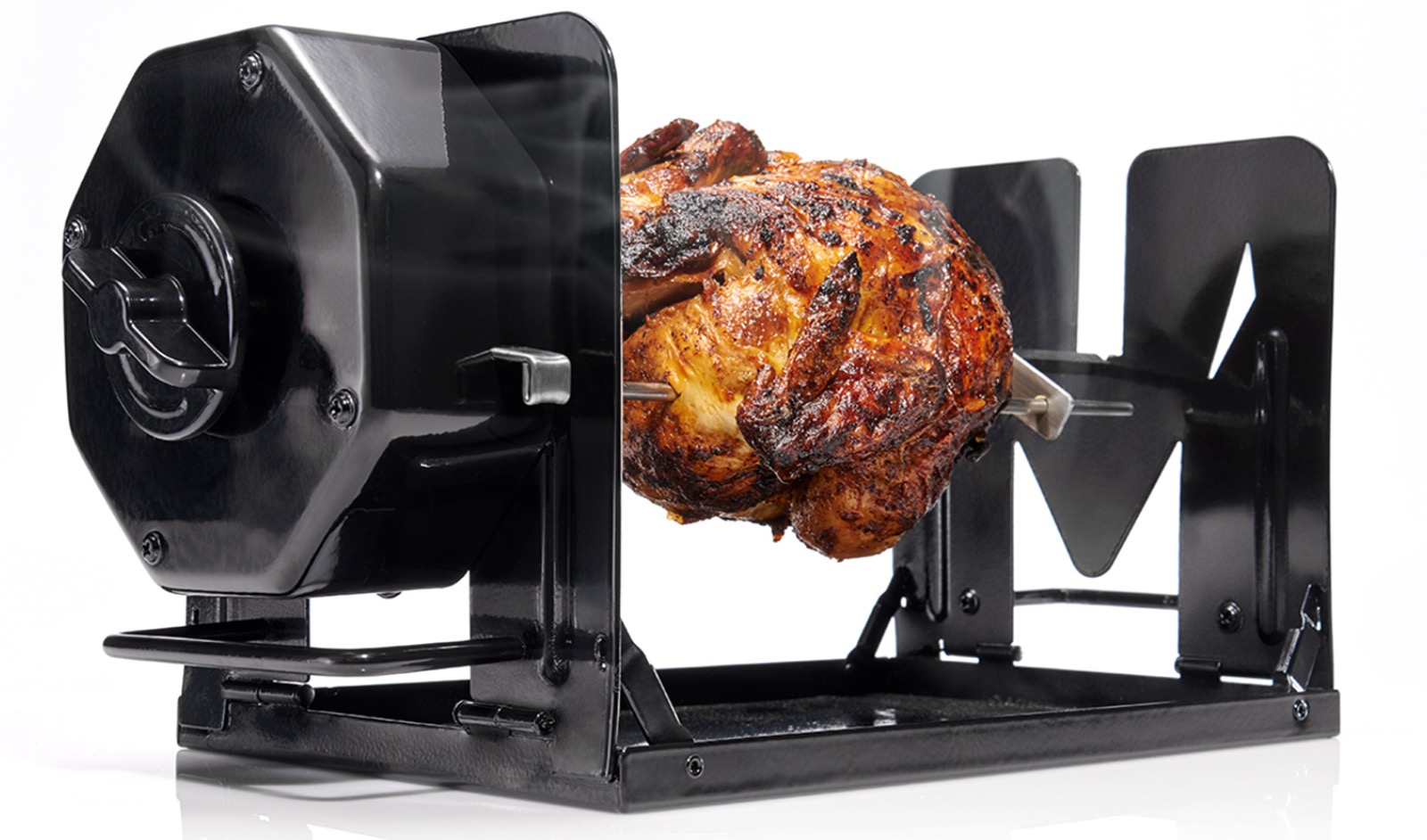 "ROTO-Q 360" Non-Electric Rotisserie Cooking Machine [Kickstarter]
If you've ever wanted to recreate the experience of cooking on a rotisserie at home but don't have the counter space to spare for yet another gadget, the ROTO-Q 360 rotisserie machine is a Kickstarter project that you may find interesting.
Rather than sitting on your counter, this mechanical rotisserie actually goes into your oven (or on your grill), with a non-electric wind-up mechanism that earns you three minutes of slow auto-rotation for every turn of the knob, topping out at 60 minutes. That means it requires no power, gas, or fuel to operate! Pretty ingenious, really.
https://www.youtube.com/watch?v=CvRrWMUcsZ0&t=15s
When you're not using it, the ROTO-Q 360 folds down well enough to fit into a kitchen drawer or cabinet, and portable enough to take with you on a camping trip.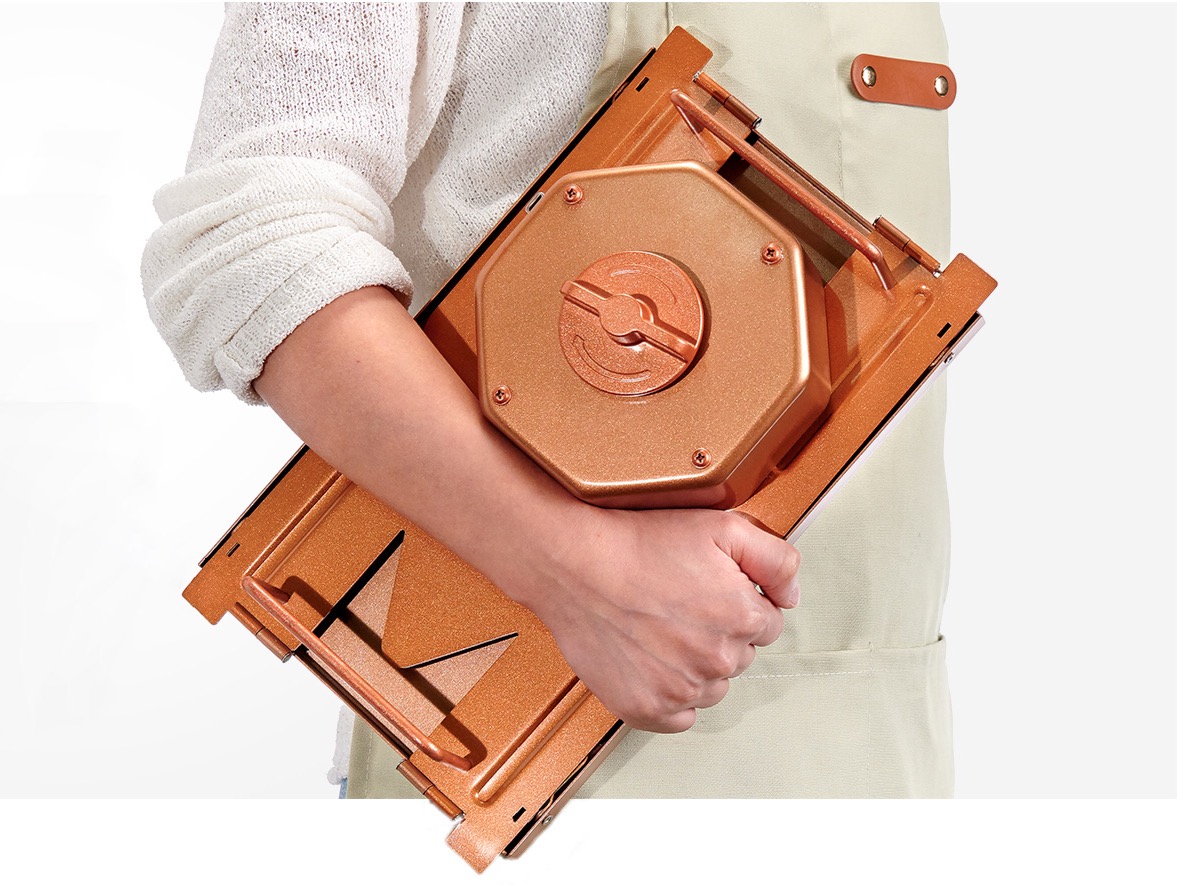 So anywhere you go, you have all the benefits that come with rotisserie cooking, like even heating all the way around foods without them sitting in their own juices and getting soggy on the underside.
As of June 17th, 2020 the project has 9 days to go and has met their funding goal more than 30x over. Back the project at the $65 level or higher* to get a ROTO-Q 360 of your own when they begin shipping later this year. By then, it will retail for $105.
* (Note: The basic kit includes only the machine and a standard rotisserie rod. They have a variety of add-on accessories — like a kebab skewer, a hot dog cradle, a rotisserie cage, and a steak cage — that will bring the backer cost to $75 and up if you want to include them in your reward.)