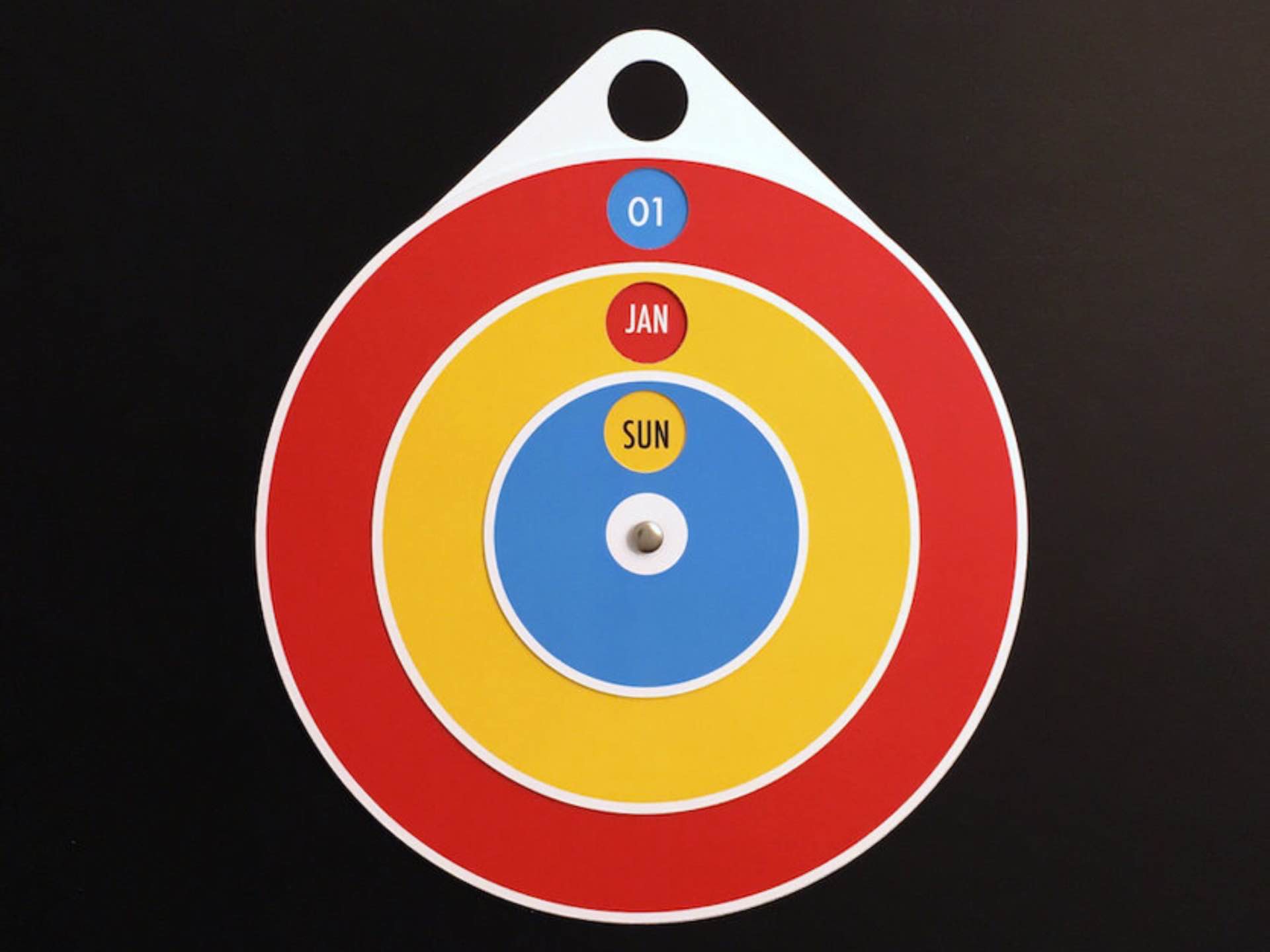 Rotary Calendar by Christopher Rouleau
This new rotary calendar by Toronto-based graphic designer and lettering artist Chris Rouleau is simple in function yet so clever and eyecatching. Measuring 9.5″ x 11″, the calendar is designed to be perpetual in that it can be used all year, every year — there's no specific start or end date to worry about.
On his Instagram, he writes:
Grab this nifty perpetual calendar for $32 at Chris' shop.