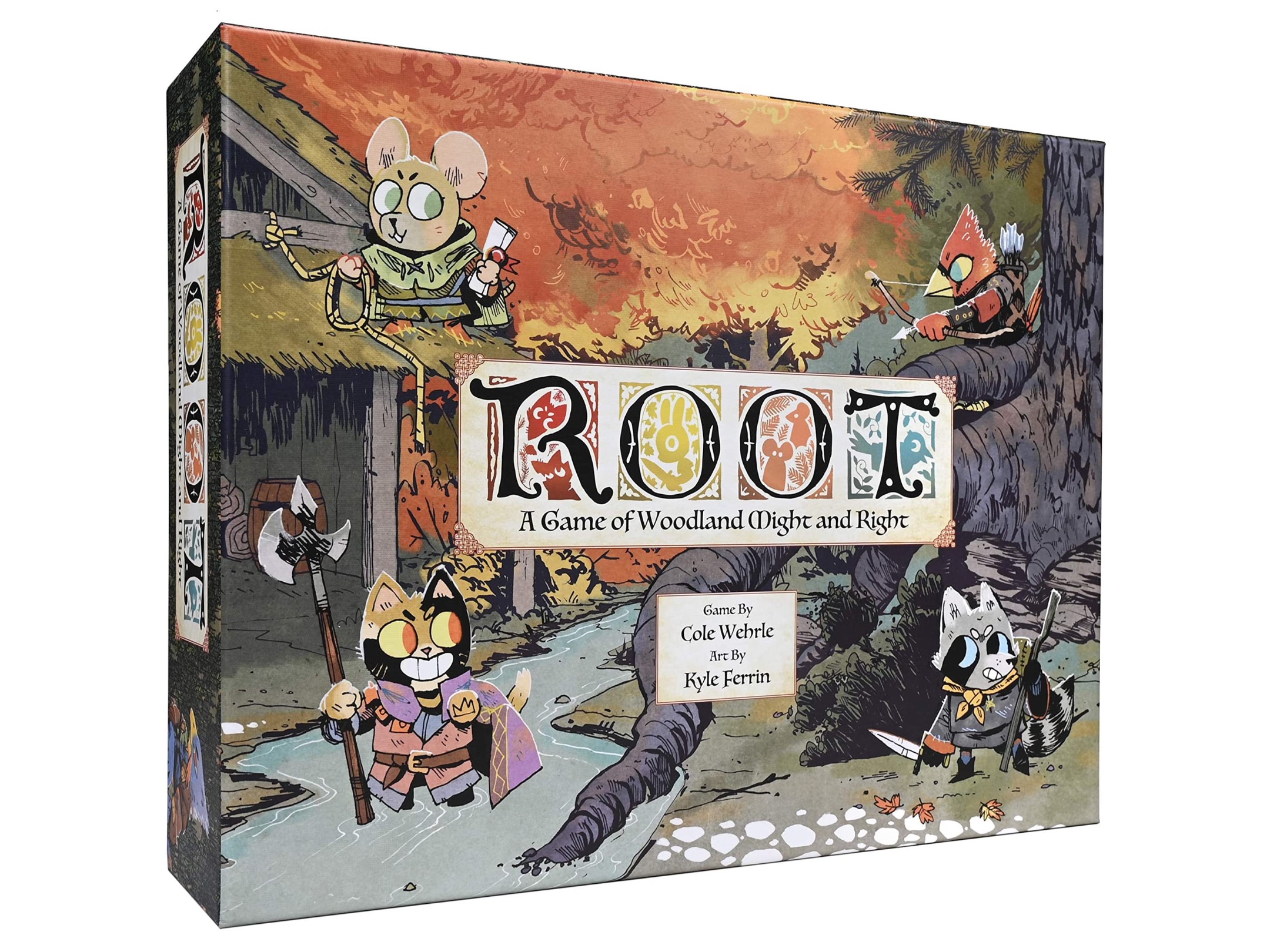 'Root' Board Game by Leder Games
If you've ever wondered what Game of Thrones-style strategy and intrigue might look like in a humorous storybook/fairytale1 context, well, look no further than Leder Games' Root: a Game of Woodland Might and Right.
Released in 2018, Root is a superbly fun asymmetric board game that has you leading one of four animal factions — the industrious Cats, the flying Eyrie, the shadowy Alliance, or the singularly mysterious Vagabond — each of which is fighting to control as much of the board as possible.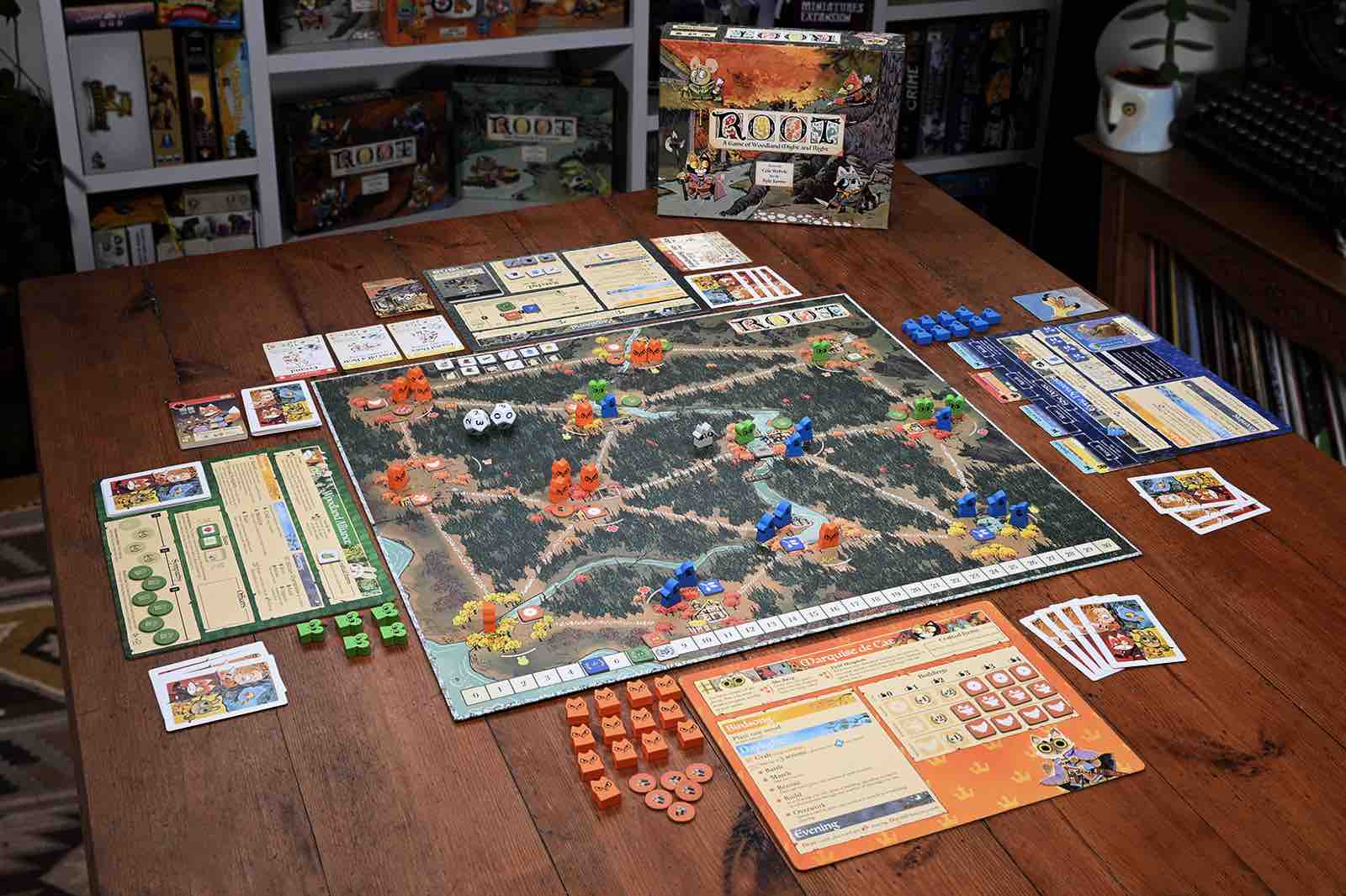 From the game description:
Root is a game of adventure and war where 2 to 4 players battle for control of a vast wilderness.

The nefarious Marquise de Cat has seized the great woodland, intent on harvesting its riches. Under her rule, the many creatures of the forest have banded together. This Alliance will seek to strengthen its resources and subvert the rule of Cats. In this effort, the Alliance may enlist the help of the wandering Vagabonds who are able to move through the more dangerous woodland paths. Though some may sympathize with the Alliance's hopes and dreams, these wanderers are old enough to remember the great birds of prey who once controlled the woods.

Meanwhile, at the edge of the region, the proud, squabbling Eyrie have found a new commander who they hope will lead their faction to resume their ancient birthright.

The stage is set for a contest that will decide the fate of the great woodland. It is up to the players to decide which group will ultimately take root.
You can see what I meant about that whole Game of Thrones thing, eh?
This guy's 3-minute video review is a wonderful introduction to the world and gameplay of Root:
I absolutely love Root's art style, which takes the already-fun gameplay and adds this whole other level of depth to the experience: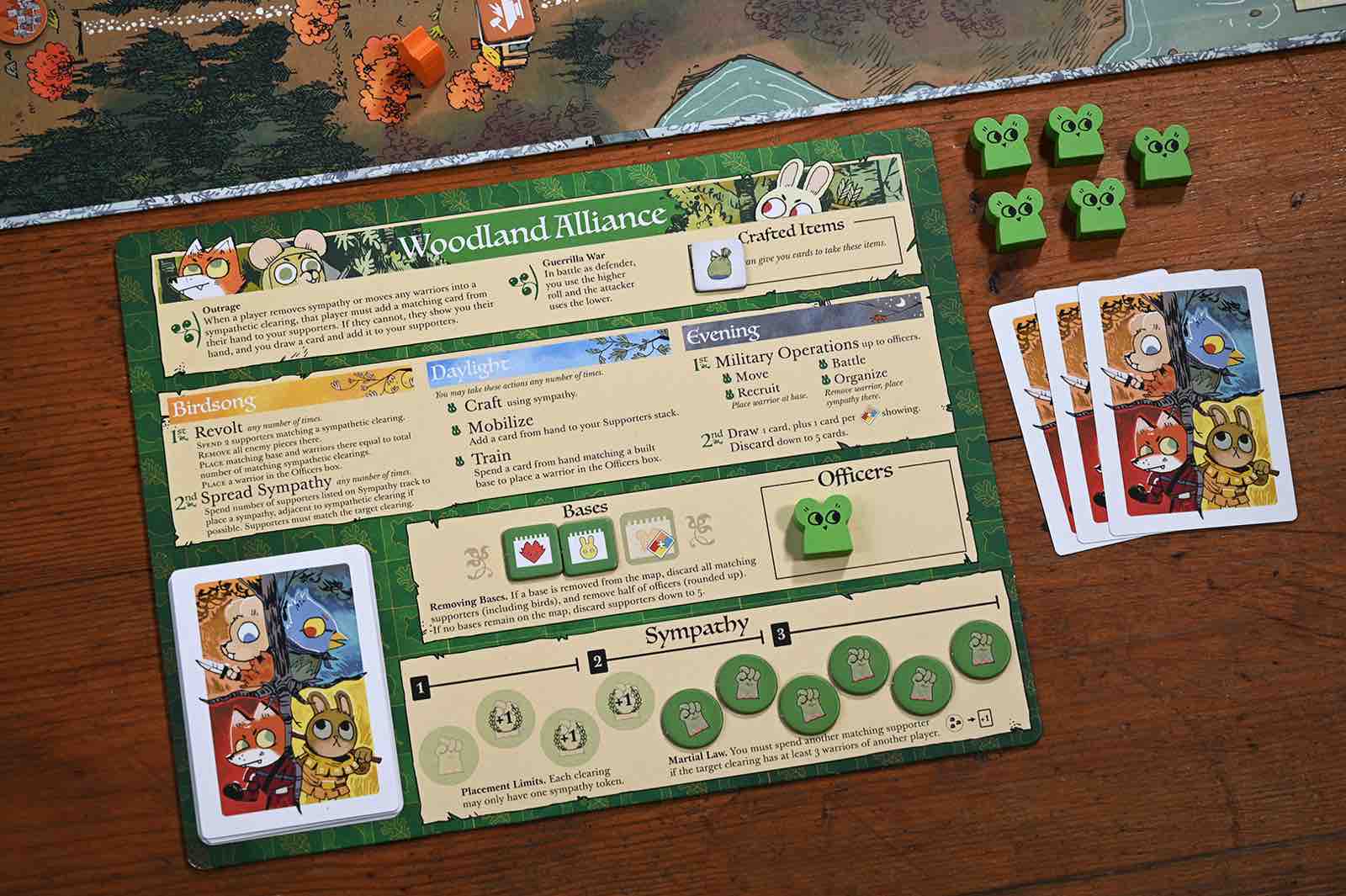 The base game is $68 on Amazon, with a few expansions you can get later on that happen to increase the potential player count to six:
They've even got a digital edition for iPhone and iPad ($10 base game, with unlockable expansions via IAP) so fans can easily play the game anywhere without having to keep track of pieces and such. Pretty awesome.
---
As it happens, I'm writing this very post while sitting in Fantasyland at Disney World's Magic Kingdom, which seems very fitting to me. ↩