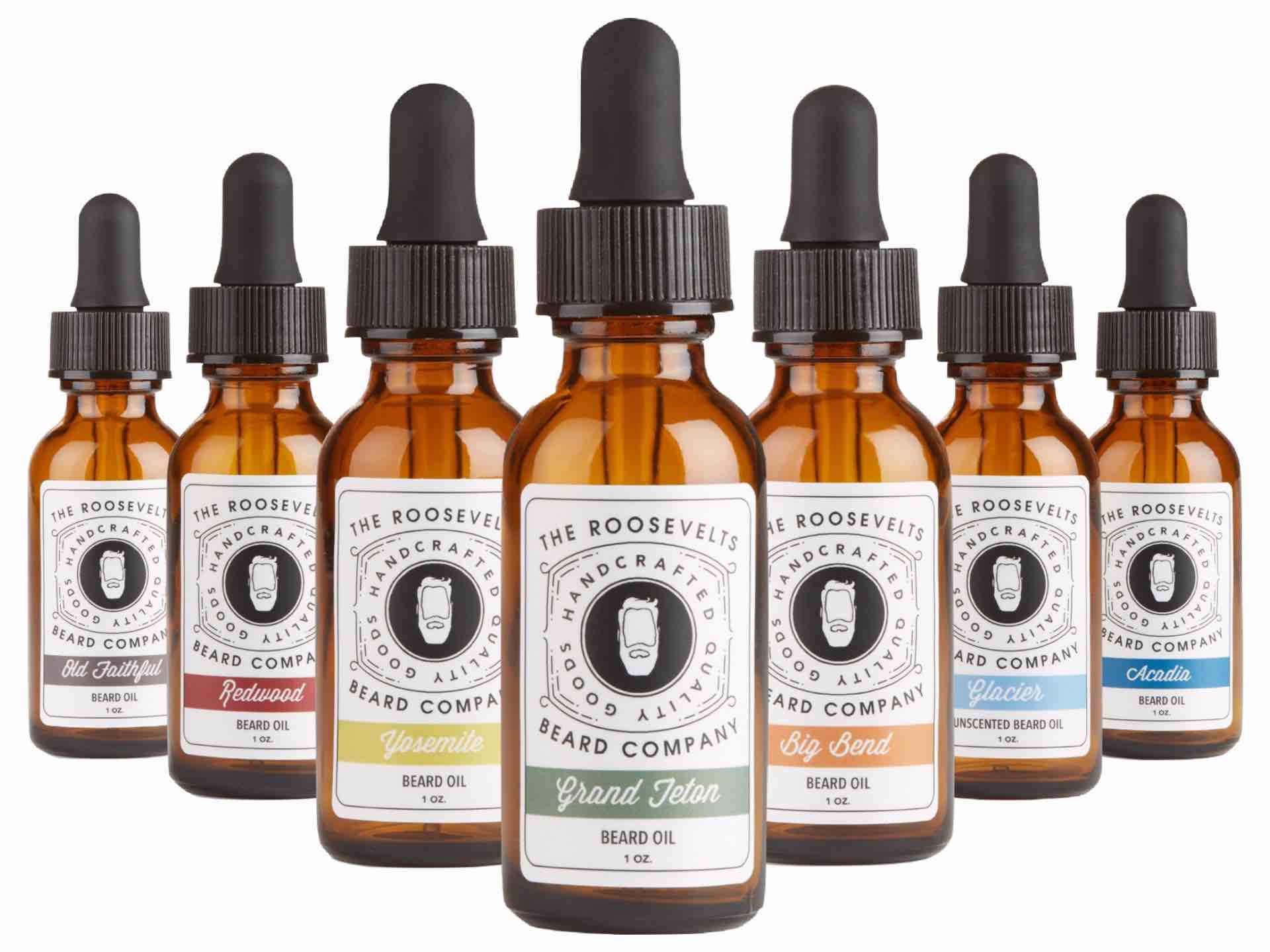 The Roosevelts Beard Company's National Parks-Inspired Beard Oils
If you haven't heard of them before, The Roosevelts are a Nashville-based indie-pop duo with a penchant for catchy tunes and lush melodies. One of the guys in the band runs a side business called The Roosevelts Beard Company, which offers a line of beard oils inspired by US national parks.
Handmade from a blend of jojoba oil, almond oil, argan oil, and various essential oils, each one is named for a different national park, with a masculine (but not overwhelming) scent embodying the essence of that place:
As I write this in January 2020, they have one other fragrance that's not listed on Amazon but can be found on their own website:
Acadia — Like wooded forest after a mid-morning rain.
Whichever oil you go with, it's sure to keep your beard soft and healthy — and in most cases, smelling outstanding — whilst moisturizing your skin too. A mere dime-sized amount worked through the beard hair does the trick nicely.
The oils are all in the $20–$25 range per 1 oz. bottle.