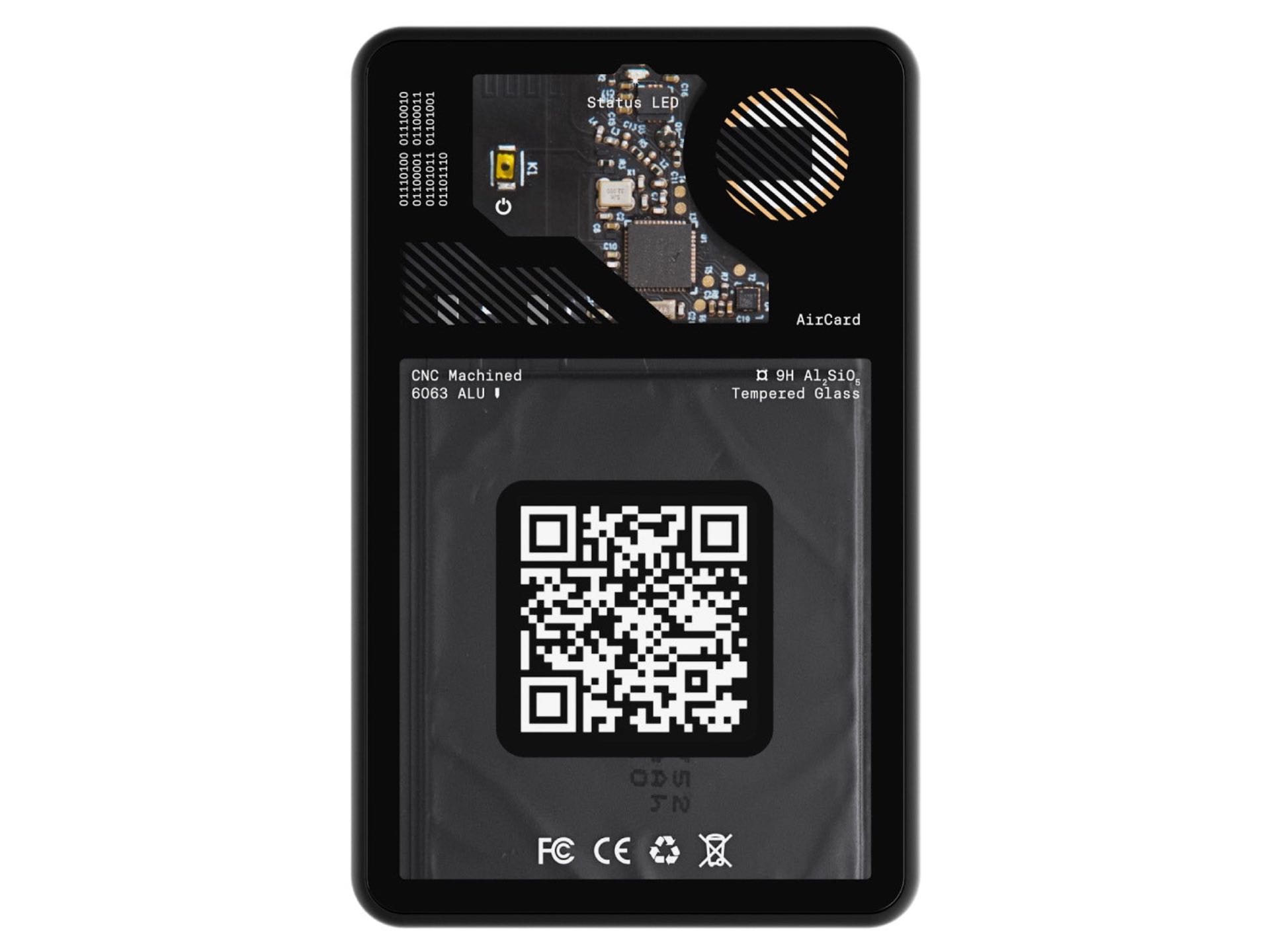 Rolling Square "AirCard" Wallet Tracker (Compatible with Apple Find My)
If you're going to compete with the AirTag as a personal item tracker, you'd better have a few tricks up your sleeve. And it seems Swiss company Rolling Square — the same team behind the inCharge keychain charging cable from 2015 — had that in mind when they designed the AirCard wallet tracker.
What started out as a very successful Kickstarter project is now available for purchase by the public, and the card-sized tracking device slips right into your wallet so it can easily be found if you ever drop or leave it behind somewhere.
The AirCard works with Apple's long-running Find My network, so if a time comes when you need to locate your wallet, no matter where it is in the world, you can do it right from the app on your iPhone, iPad, or MacBook. From there it can be prompted to emit a loud noise, and you can make it so the Find My app alerts you immediately if you leave the tracker's vicinity.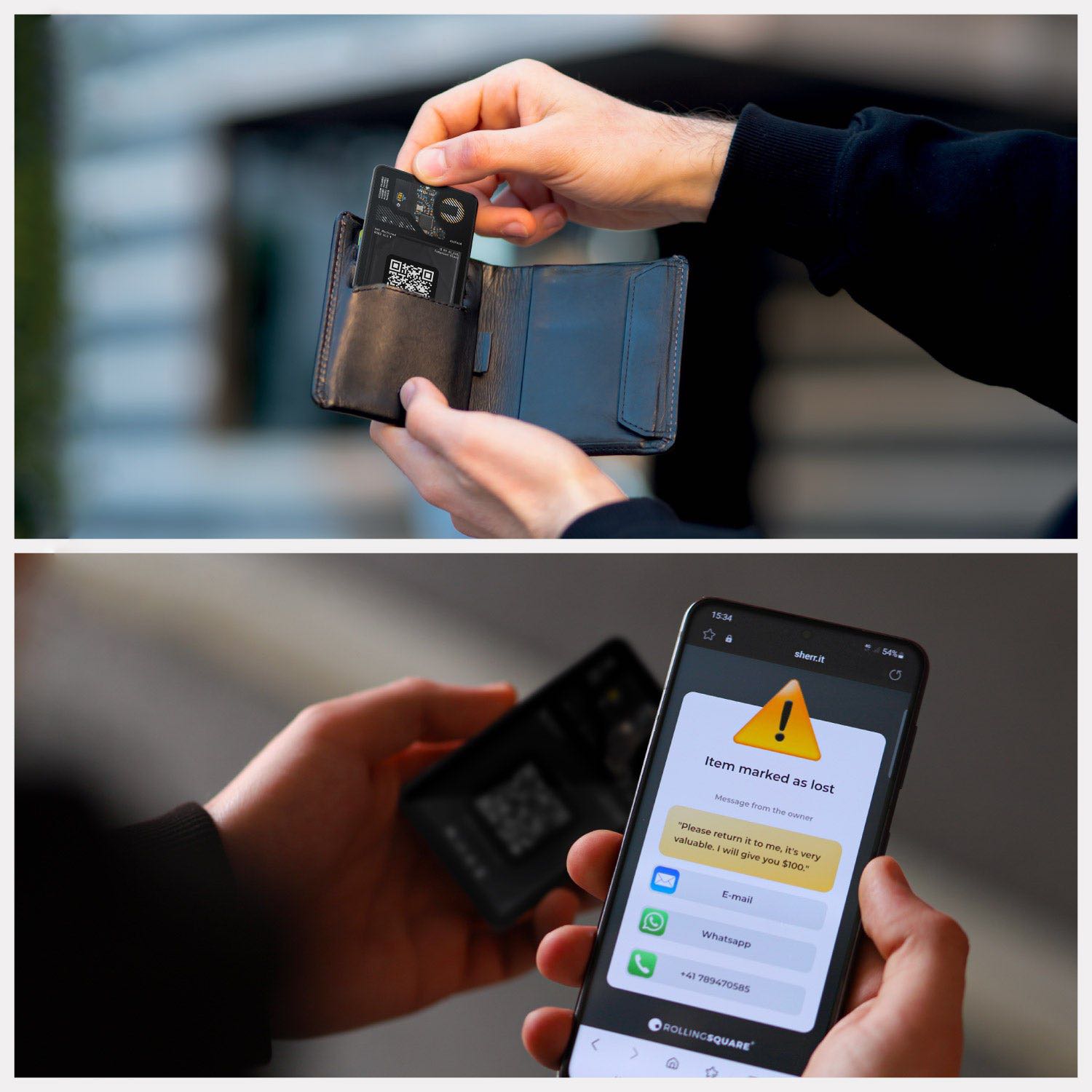 But more than that, the AirCard also doubles as a digital business card, using either the built-in NFC tag or the visible QR code to connect other people to your Sherr.it page (also built by Rolling Square), where they'll find links to your various social media accounts, as well as your top contacts in case of an emergency.
Get the AirCard tracker for $39 on Amazon.