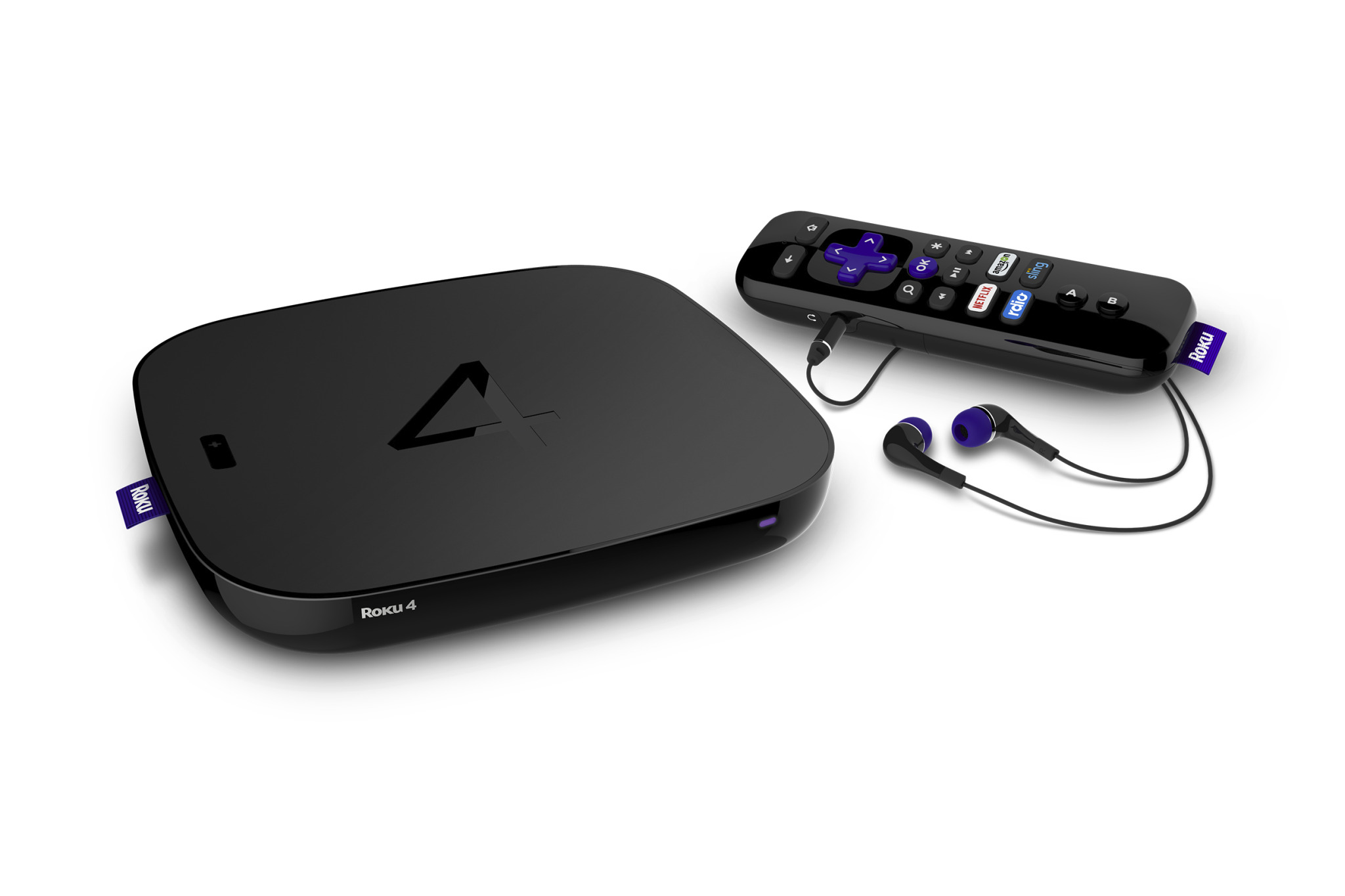 Roku 4
In our guide to cutting the cord, I said that the Roku 3 was my favorite streaming box. It had been a while since it was released, so it was just a matter of time before Roku announced their new Roku 4 box.
The Roku 4 includes 4K support, 802.11ac Wi-Fi, and a "find my remote" feature. The find my remote feature is a neat idea. You can press a button on the box, and the remote will beep. Along with the new hardware features, Roku has also announced a new "follow" feature that allows you to follow movies, TV shows, and actors and be notified when those products are available to stream.
If you have a Roku 3, should you upgrade? I think it depends if you need the 802.11ac Wi-Fi or 4K support. If you want those upgrades, then Roku 4 is a must have. Otherwise, I'm going to stick with the Roku 3 (it's getting the new software upgrades).
While it won't be out until the end of October, you can preorder it now for $129.99 from Amazon.