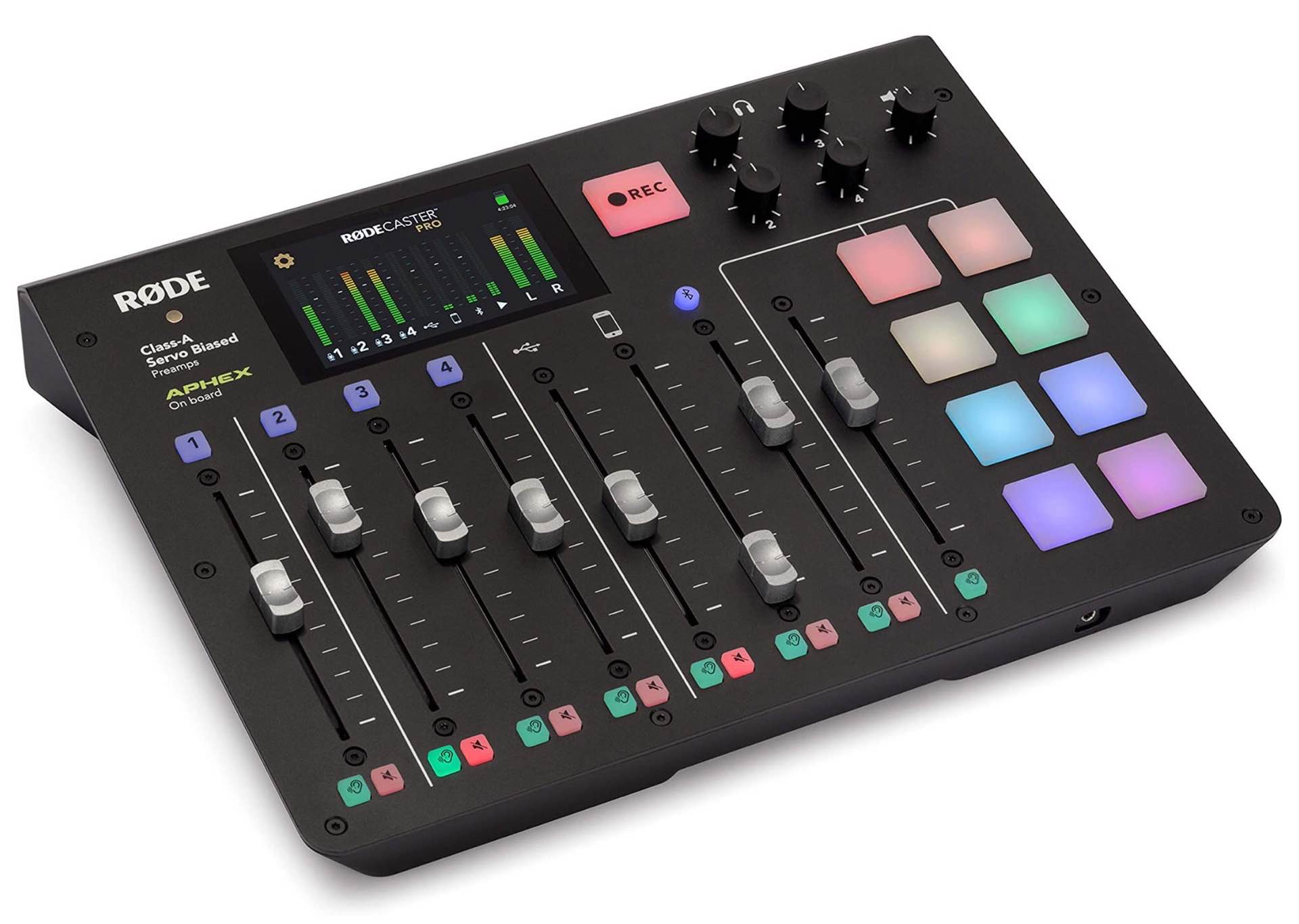 The "RØDECaster Pro" Podcast Production Studio
Did you start a basic-setup podcast in 2020 and want to up your production levels by a lot without overcomplicating things? The RØDECaster Pro (by RØDE, of course) is an all-in-one podcasting studio that has just about everything you need — barring a microphone — to easily create studio-level podcasts.
It's got eight programmable, color-coded pads for triggering SFX, jingles, intros and outros, and ad rolls, all in real time. There are also eight faders to control audio levels as needed, along with a crisp, full-color LED touchscreen where you can access all of the RØDECaster Pro's numerous audio tweaks.

On the back you'll find four XLR microphone inputs (for either condenser or dynamic mics), four headphone inputs (each with its own volume knob on the front panel), a microSD card slot for recording podcasts onto, and a USB port for connecting to a computer.
The RØDECaster Pro can also connect to your phone via Bluetooth for when you want to record shows with remote co-hosts and interviewees.
Tom Buck has a good overview video showing a bit of what the RØDECaster Pro can do:
Get the RØDECaster Pro studio for $599 on Amazon.