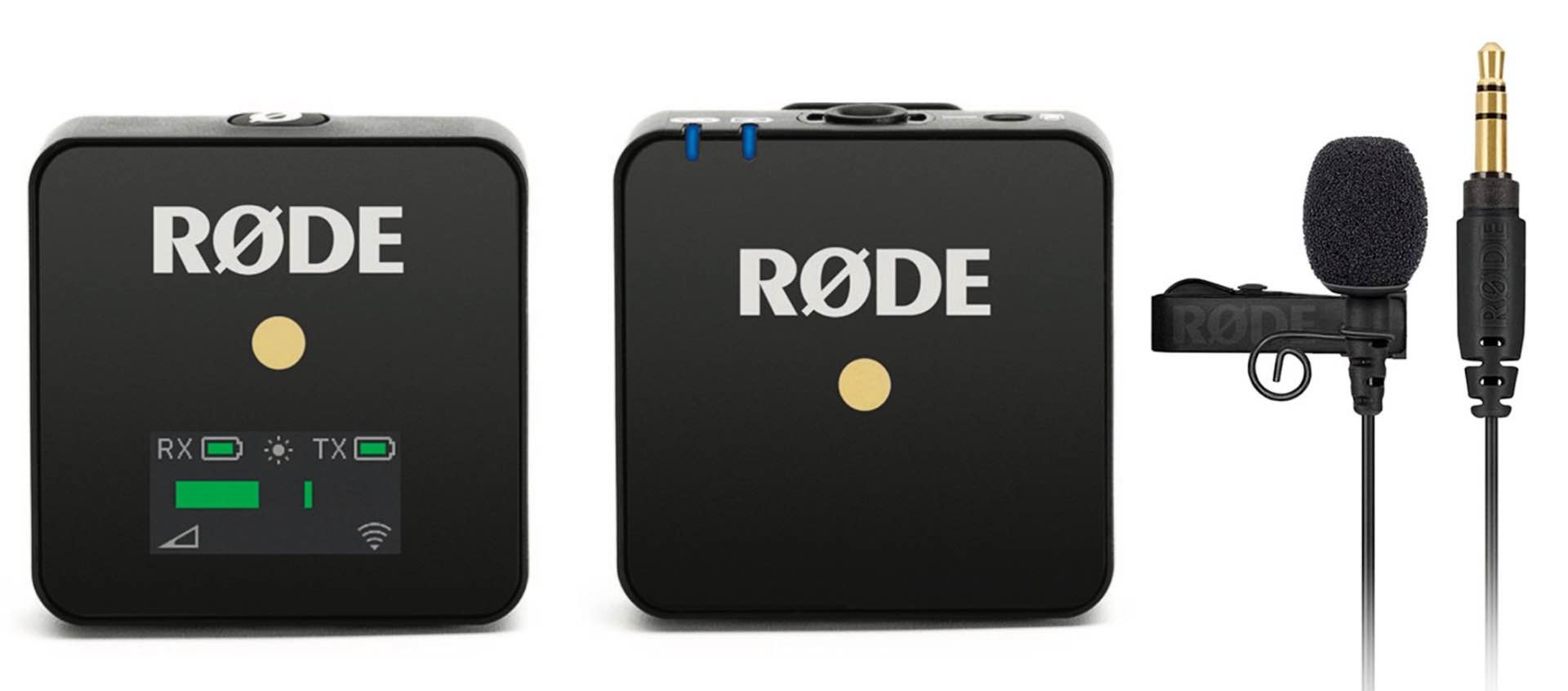 RØDE "Wireless GO" Compact Digital Wireless Microphone Bundle
The RØDE Wireless GO bundle combines the company's Lavalier GO mic and their Wireless GO transmitter/receiver set, making it a perfect broadcast-quality recording solution for vloggers, newscasters, on-camera presenters, etc.
The transmitter and receiver can talk to one another across 70 meters (229 feet) if they're in direct line-of-sight, and they transmit via 2.4GHz with 128-bit encryption. Even if you're in a place packed with Wi-Fi, Bluetooth, and other radio frequencies — think hotels, convention centers, and malls — the audio comes through crystal clear. Either device can be clipped on or simply put in a pocket; they're both small enough you'll hardly notice one way or the other.
It's worth mentioning that the transmitter gadget already has an omnidirectional condenser mic built in, and it's quite good for what it is, but having the ability to plug in the quality lavalier mic makes the whole setup work that much better.
Get this handy field recording kit for $278 on Amazon.