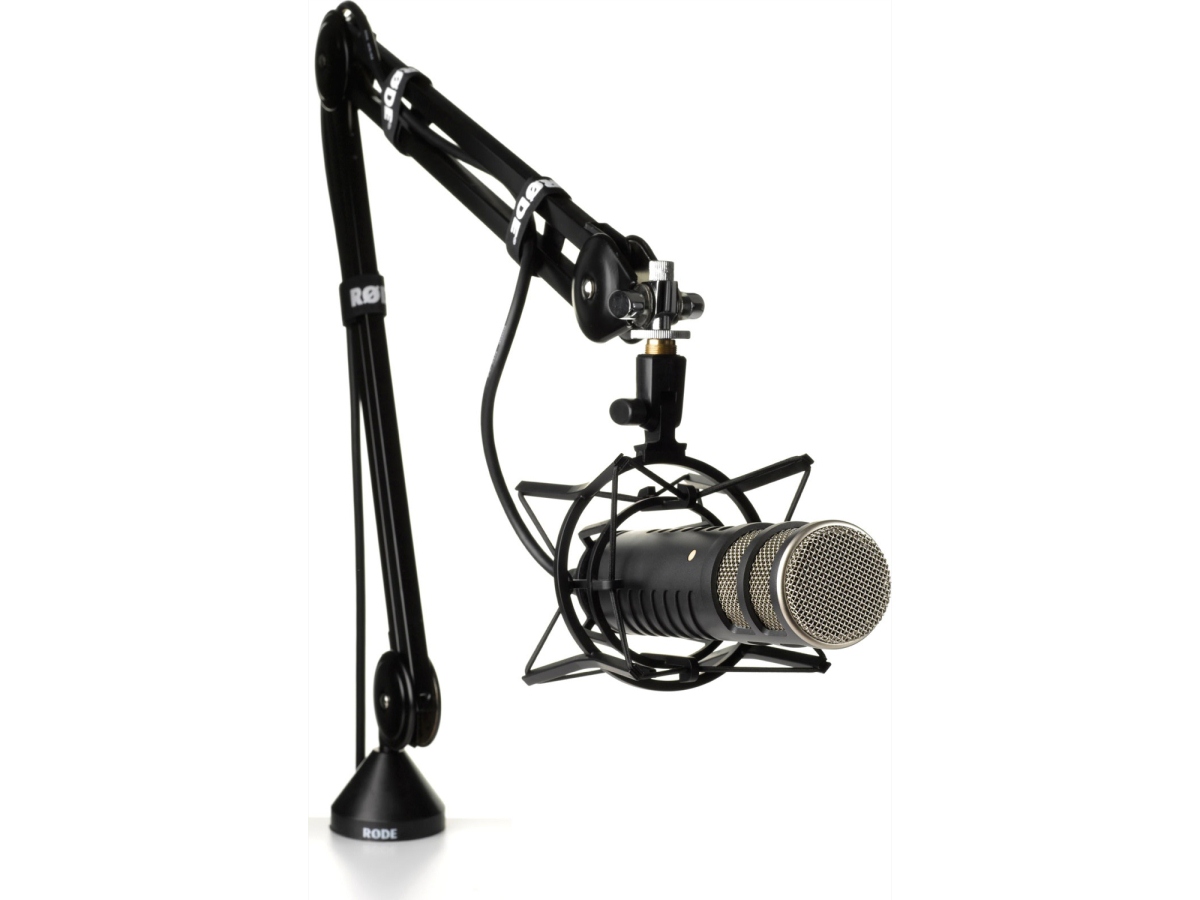 RØDE PSA 1 Swivel Mount Studio Microphone Boom Arm
If you record podcasts with a RØDE Podcaster USB mic, you should consider adding the RØDE PSA1 boom arm to your setup.
After mounting to your desk, the PSA1 allows you to easily reposition your mic when needed, and also helps isolate it from noises you make while typing or moving around at your desk. It can rotate a full 360 degrees, and can reach up to 32.5″ horizontally and 33″ vertically from the base.
The PSA1 boom arm is $99 on Amazon. Add the RØDE PSM 1 shock-mount ($39) for even better noise isolation.