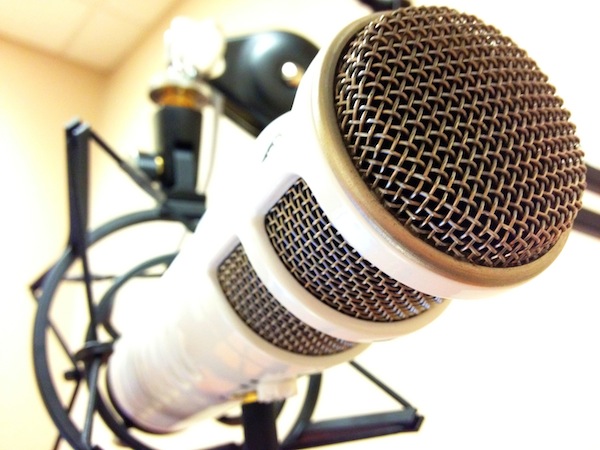 Rode Podcaster USB Dynamic Microphone
While Shawn's Blue Yeti USB Microphone was my rig of choice for almost a year, I recently upgraded to the Rode Podcaster and have been very impressed so far with the microphone.
With a 28mm dynamic capsule, the Rode captures broadcast-ready sound to your Mac or PC over USB. The dynamic microphone's built-in headphone amp means you're getting the audio as quickly as possible back to your ears. It might not be the smallest or prettiest USB mic on the market, but it's a stellar product without having the need to introduce a mixer to your podcasting rig.
Don't miss the following two accessories that really make the Rode Podcaster Shine: