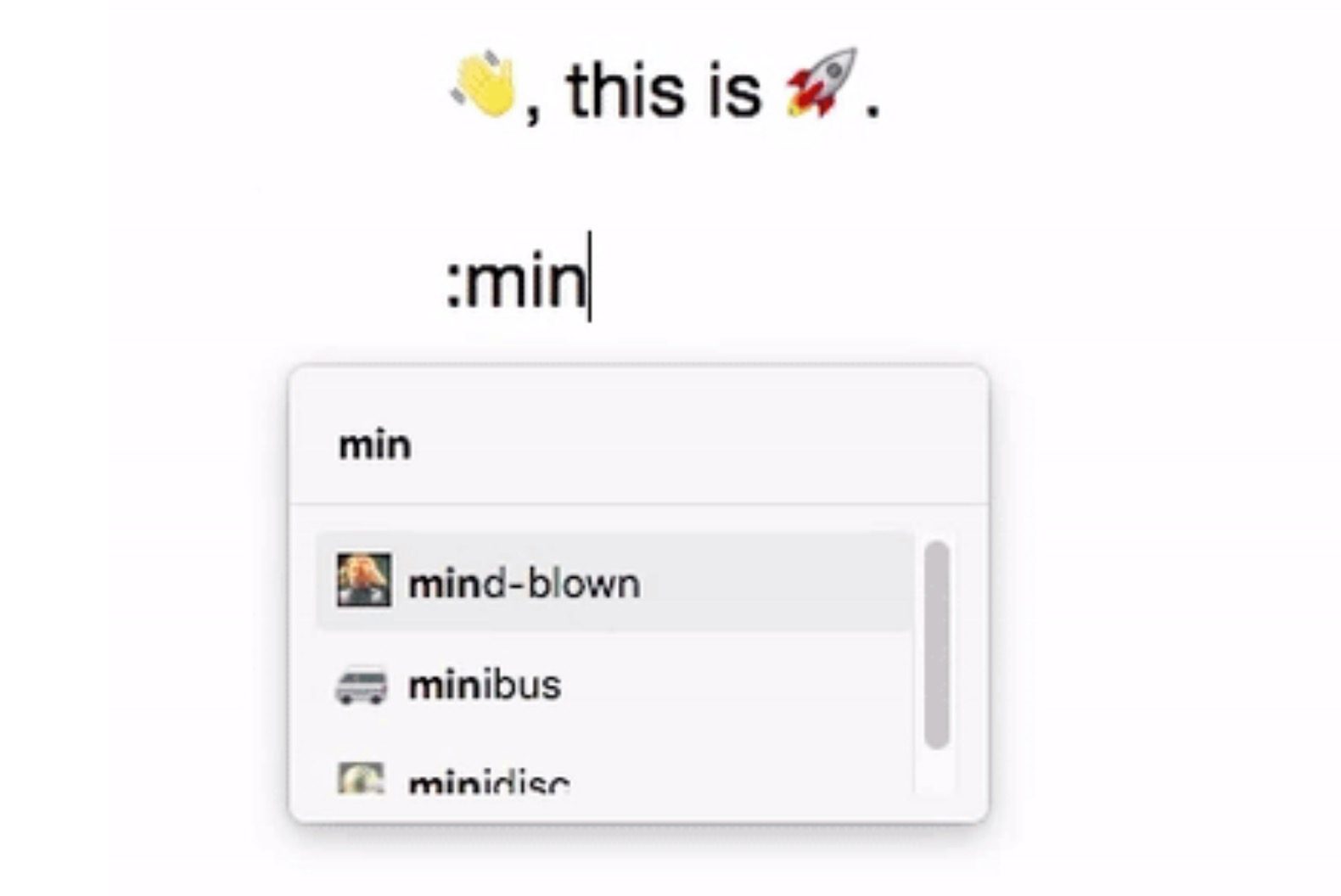 Rocket — Slack-style Emoji Everywhere on Mac
Back in early July (2016), Australian designer and developer Matthew Palmer released Rocket, a Mac app that gives you Slack-style emoji autocomplete everywhere you type on your Mac. It's as simple as it sounds, and free to download. (It also feels like something that should be a default part of OS X/macOS. Maybe someday!)
To use Rocket, simply type a trigger like :, (, or +, followed by some text. It will start listing and narrowing down emoji based on what you type, and you press enter on the one you want. For example, :wave: becomes 👋, :rocket: becomes 🚀, :sunglasses: becomes 😎, etc.
If you upgrade the app for just $4 (Preferences → "Custom gifs and images" tab → Upgrade), Matthew will email you 150 gifs, images, and memes that can be added to Rocket's autocomplete list. Plus, you'll have the ability to add your own custom emoji phrases along with your own gifs and images. Most importantly, you'll be supporting the work of an indie developer, not to mention keeping Rocket ad-free and awesome.
Download Rocket for free at Matthew's site. Here's the direct link to the DMG file. Check out the help page for useful info on adding custom gifs and such.