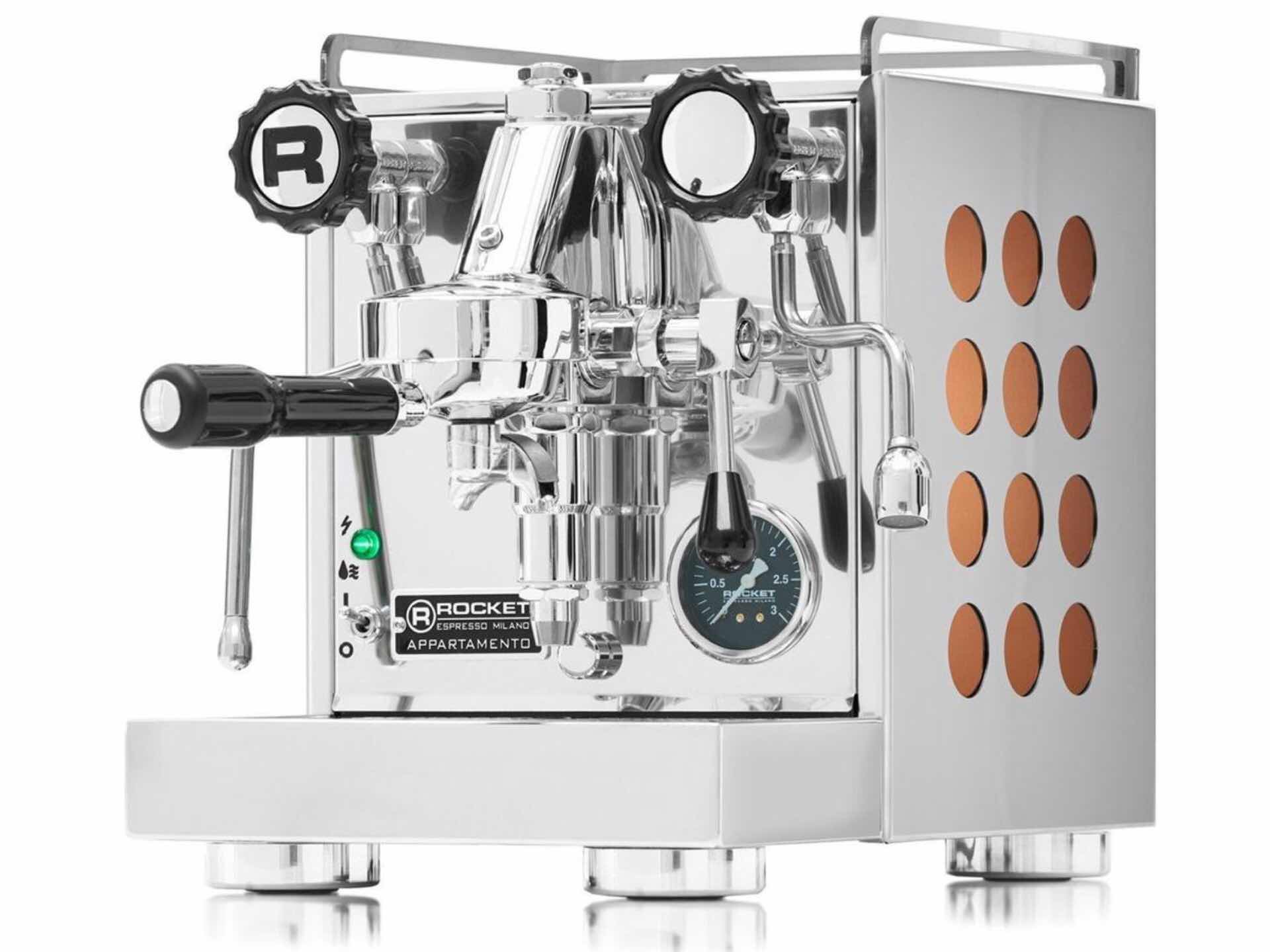 Rocket Milano's "Appartamento" Home Espresso Machine
I get the sense [the Appartamento is] the Porsche of Coffee Makers. I admit, it makes my heart sing every morning when I get up.



—Tina Roth Eisenberg, Swissmiss
The Appartamento is a stylish manual espresso machine created by Milan-based company Rocket Espresso Milano, whose ethos insists on incredible craftsmanship by hand.
As its name implies — it literally translates to "apartment" or "flat" in English — they designed this particular model for smaller living spaces (where countertop real estate is at a premium) and to be accessible enough for beginners. It measures 274mm wide x 425mm deep x 360mm tall, or about 10.8″ x 16.7″ x 14.2″.
Check out this guy's video of his home coffee bar setup, where the Appartamento is the star of the show:
(I'm totally jealous of his setup, and I gotta say, that cinematography is crisp 🤩)
Now, this is a heat-exchange type of espresso machine, which means that even though there's only one steam boiler inside — mind you, it's a robust one — rather than two independent boilers, you can still brew espresso and steam milk at the same time. Nifty, huh?
Looking for specs to nerd out over? I got you:
Handcrafted 304 stainless steel housing
Custom version of the classic E61 group head, incorporating a dual-infusion system
2.25-liter (~76 oz) removable water reservoir with low water sensor (plus auto-shutoff if reservoir is completely dry)
1.8-liter (~60 oz) copper heat-exchange boiler; consistently produces 200°F water
1200-watt heating element
Passive-heated cup warmer on top
Two holes on the steam wand tip
Vibratory pump
Includes commerical-grade 58mm portafilter (with single and double baskets)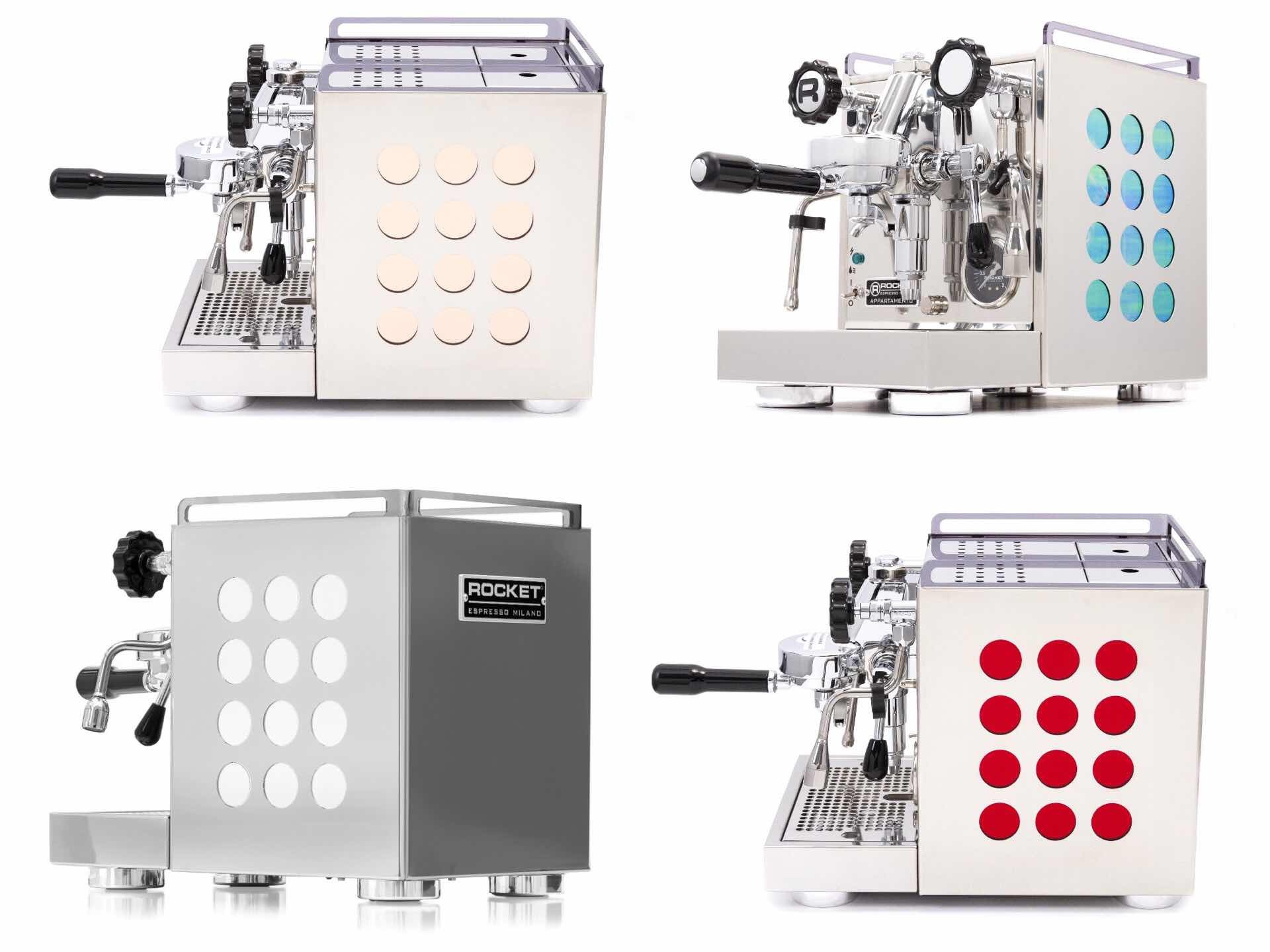 One thing I love so much about the Appartamento is that those polka-dot panels on the side come in a whole range of colors, such as copper, white, ruby red, rose gold, and more. The price varies from $1,700 to $1,875 USD based on your color choice.
You can check the Rocket's worldwide list of authorized sellers to find out where to buy the Appartamento (or anything else of theirs), but as far as I can tell, the online shop offering the widest variety color options here in the States is Whole Latte Love. Seattle Coffee Gear also carries a few colors.