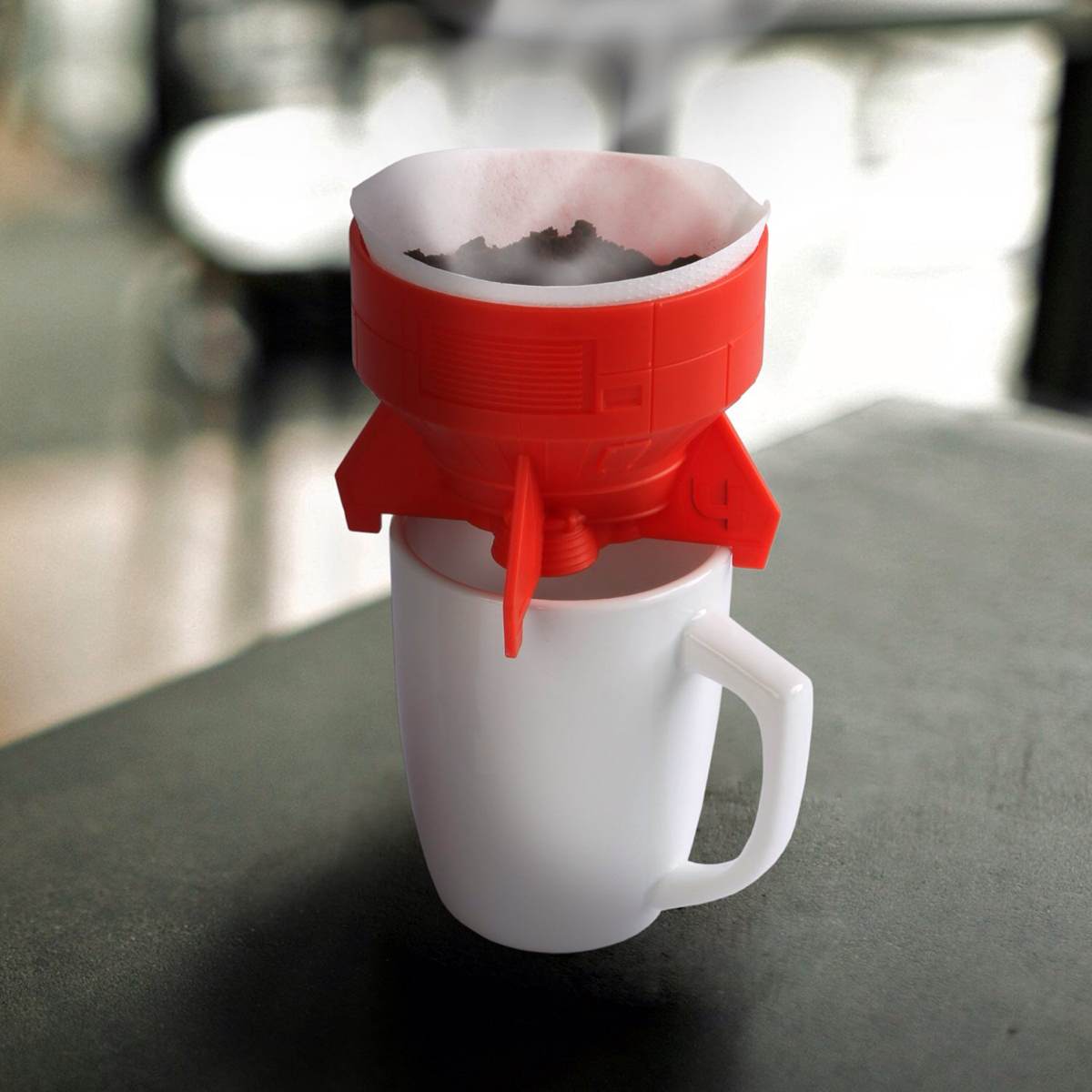 Rocket Fuel Pour-Over Coffee Drip
Need a little more sci-fi in your morning cup? Look no further than this sweet rocket-shaped pour-over brewer. It fits any coffee mug with a diameter less than 4″ and holds #2-size cone filters, much like the popular Hario V60 drip. It's made from BPA-free, dishwasher-safe plastic.
Get one for just $10 at ThinkGeek.