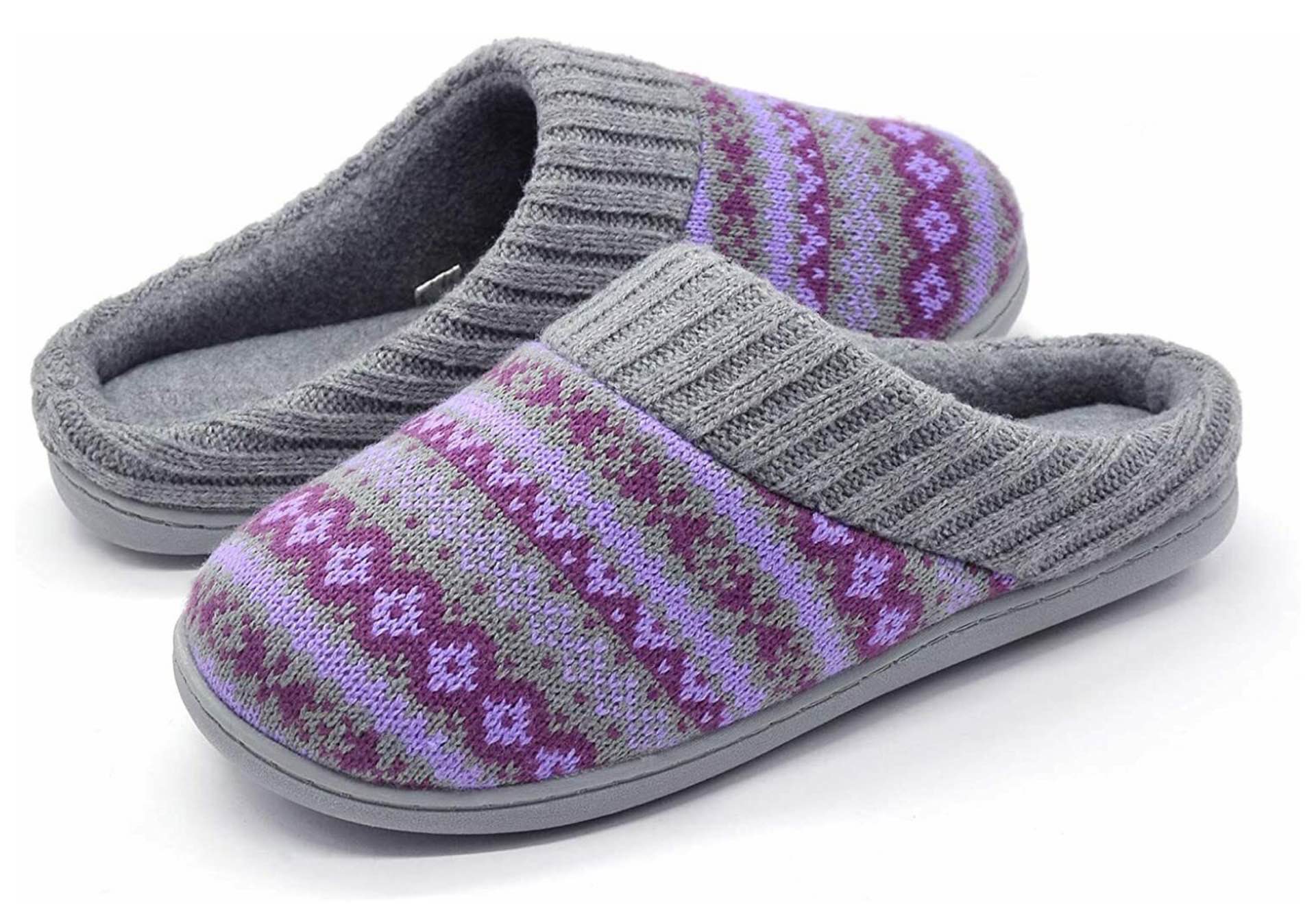 RockDove "Fair Isle" Sweater-Knit Women's Memory Foam Slippers
After my post about RockDove memory foam slippers last month, my wife decided she wanted a similar pair that were more her style. She settled on the company's "Fair Isle" slippers, which are knit to look almost like wearing winter sweaters on your feet.
One thing you need to know about my wife is that she's an Irish dance teacher, and her feet have been through a lot of abuse over the years. So when she latches onto any pair of shoes, you know they're good — and that's exactly what's happened with these slippers. She's been wearing them constantly.
It's not super-duper cold yet where we are right now, but we've definitely been waking up to a chilly floor most mornings, and one of the first things she does is slip these cozy house shoes on before we go about our morning coffee routine and such. I can tell she's quite happy with this purchase, and at just $22, we've gotten more than enough value for what we paid.
One thing to note however is that these slippers tend to run a size too small. We trusted the Amazon reviewers who mentioned this, and they were right. You'll want to order the next size up from your usual to keep your heels from uncomfortably resting on the back edges.
You can get these slippers in three colorways: