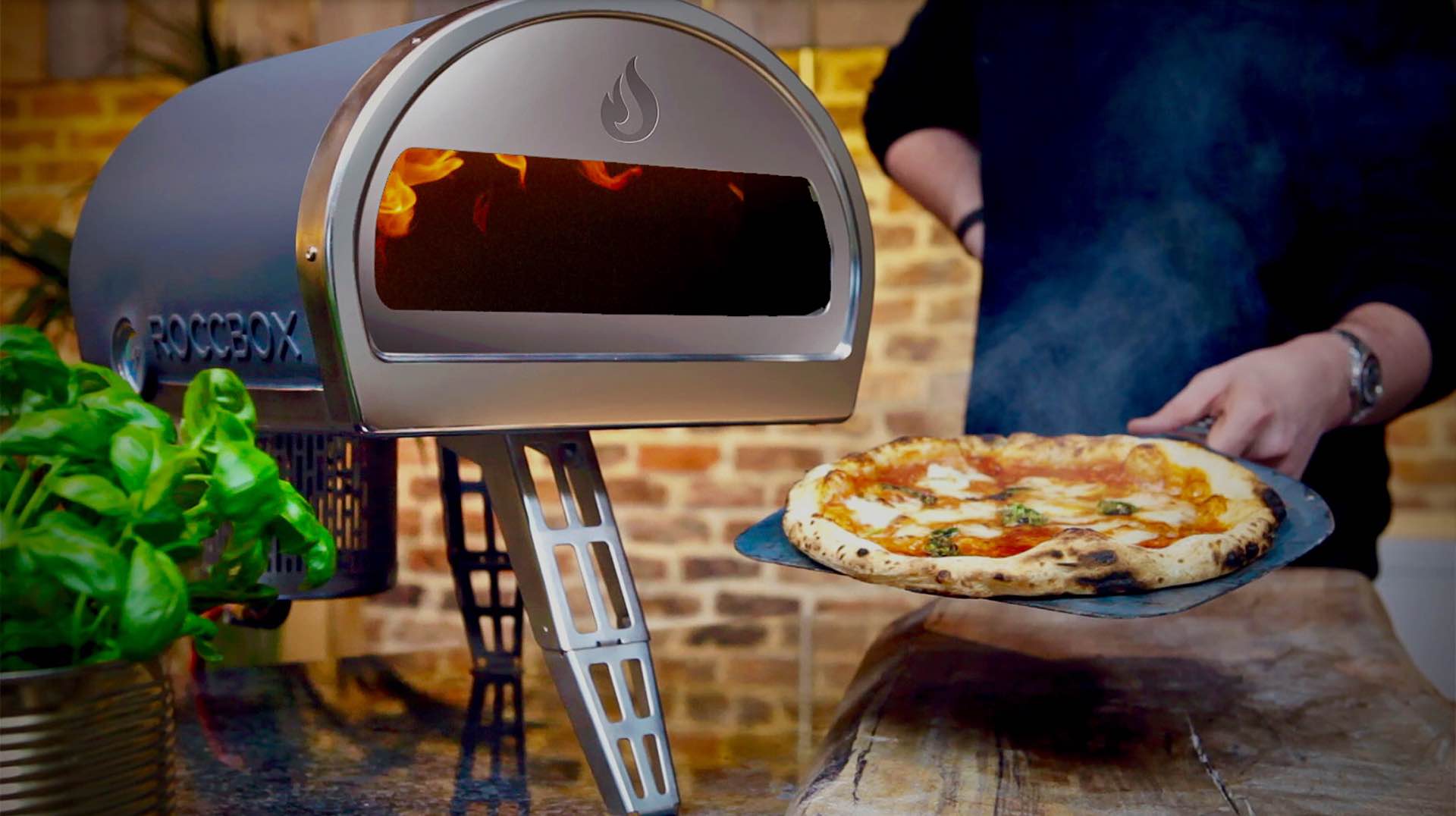 Roccbox Outdoor Pizza Oven
If you've ever tried to make a legit restaurant-style crispy-crust-with-a-stretchy-interior pizza in your home oven and found that it just can't get hot enough to get the job done, you'll love the Roccbox.
This outdoor pizza oven uses your choice of wood, charcoal, or gas — via one of two interchangeable burner attachments — to reach temperatures in excess of 900°F in just 15 minutes, and from there it can crank out a fully cooked and delicious pizza in 75–90 seconds, with only a few minutes' recovery time between pies if you're making multiple. Despite getting that hot, the exterior won't burn you if you accidentally brush against it, thanks to the insulated silicone safety jacket (which comes in green or grey) that encases the top and sides.
Here's a video showing how to start the wood burner attachment:
J. Kenji López-Alt of Serious Eats recently found the Roccbox to be the best backyard pizza oven around:
This is an incredible little oven with simple, reliable operation, whether you're using gas, wood, or charcoal to fire it. It consistently hits wood-fired-oven temperatures and maintains them for as long as you are cooking, with no fussing or babysitting, which means you can spend more time enjoying pizza with your friends and family and less time coddling a temperamental flame. It's attractive, solidly built, weatherproof, and portable.
Note: The Uuni 3, made by a past sponsor of ours, made J. Kenji's list at the #2 spot. Way to go guys!
As Kenji mentions though, the Roccbox is not a cheap pizza oven, clocking in at $599 + $49 shipping. But if you want the ability to cook the highest-quality homemade pizza anytime, anywhere, it's an investment worth making.